South Campus Art Exhibition
From time to time, WSU South Campus will put on display artwork from local artists including WSU staff. We are excited to present unique works of art showcasing an internationally displayed artist and WSU employee, Barbara Kae. Her collages and assemblages are in collections in six countries on four continents. A gallery of Barbara's select artworks will be open in the South Campus Conference room June 16-19 from 8am-9:30pm and June 20 from 8am-5pm and is free and open to the public. Would you like to meet the artist? She will be here on the following dates and times during the showcase: Tuesday 17 and Thursday 19 from 7:00 to 9:00pm. Come see wonderful artwork and visit WSU South Campus. South Campus is located at 200 W. Greenway, Suite 15A in Derby 67037.
Barbara Kae Bio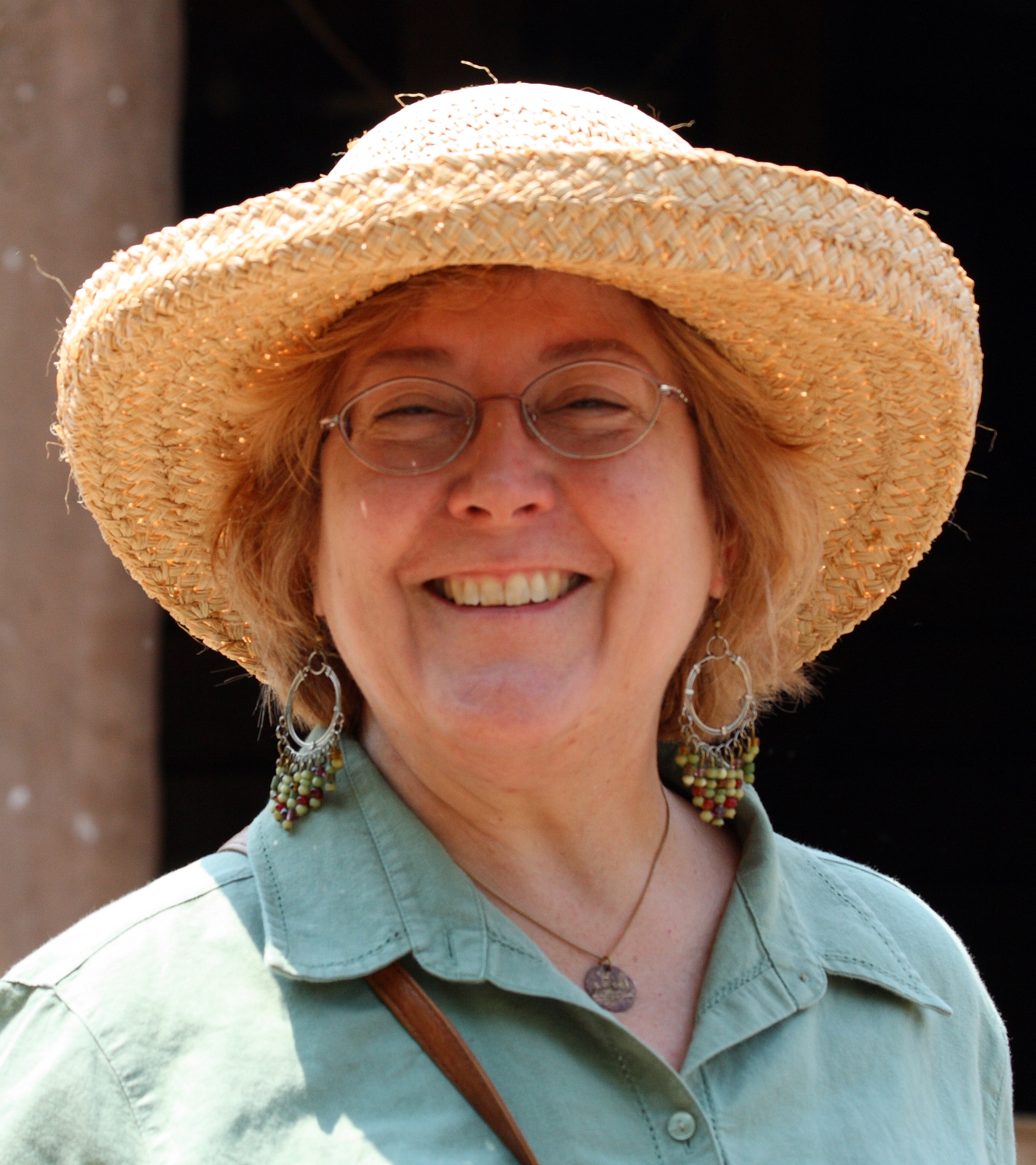 " In recent years I have expressed my visions through collages and assemblages. These art forms allow me to delight in touch, sound, and movement while recycling items that have fallen on hard times. My interests in art history (my major) and anthropology (my minor) influence design, materials, and subject matter. A flavor of quiet harmony appears in my work as a result of eight years of Tai Qi classes and Chinese brush lessons. I belong to and exhibit with the Wichita Women Artists. This spring I entered the 16th International Collage Exhibit and Exchange in New Zealand. Currently my artwork resides in collections in six countries on four continents."
More samples of Barbara's work: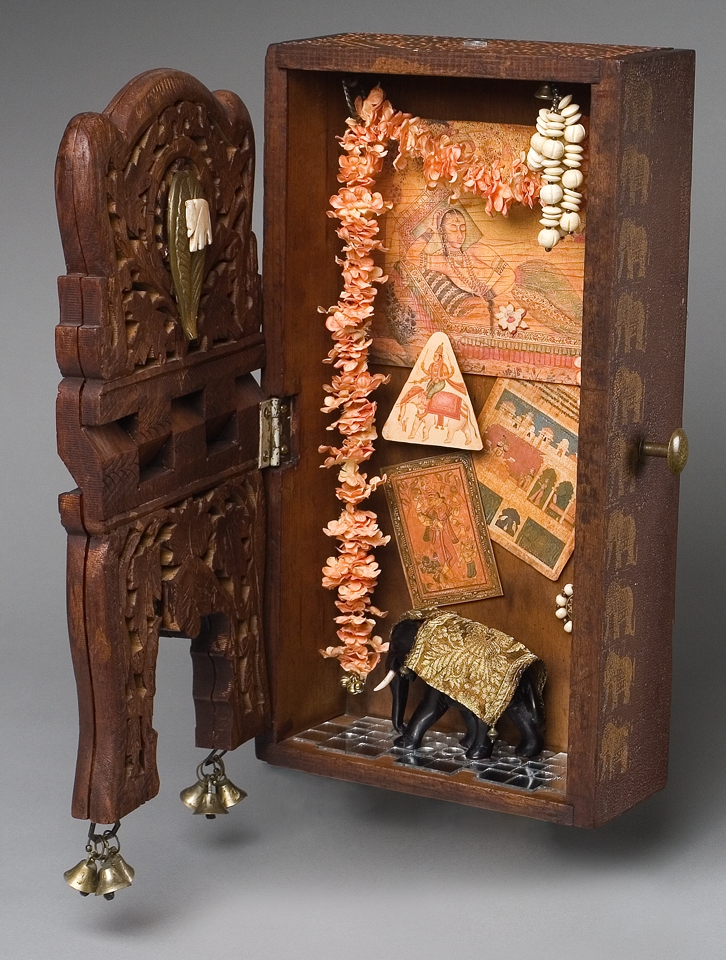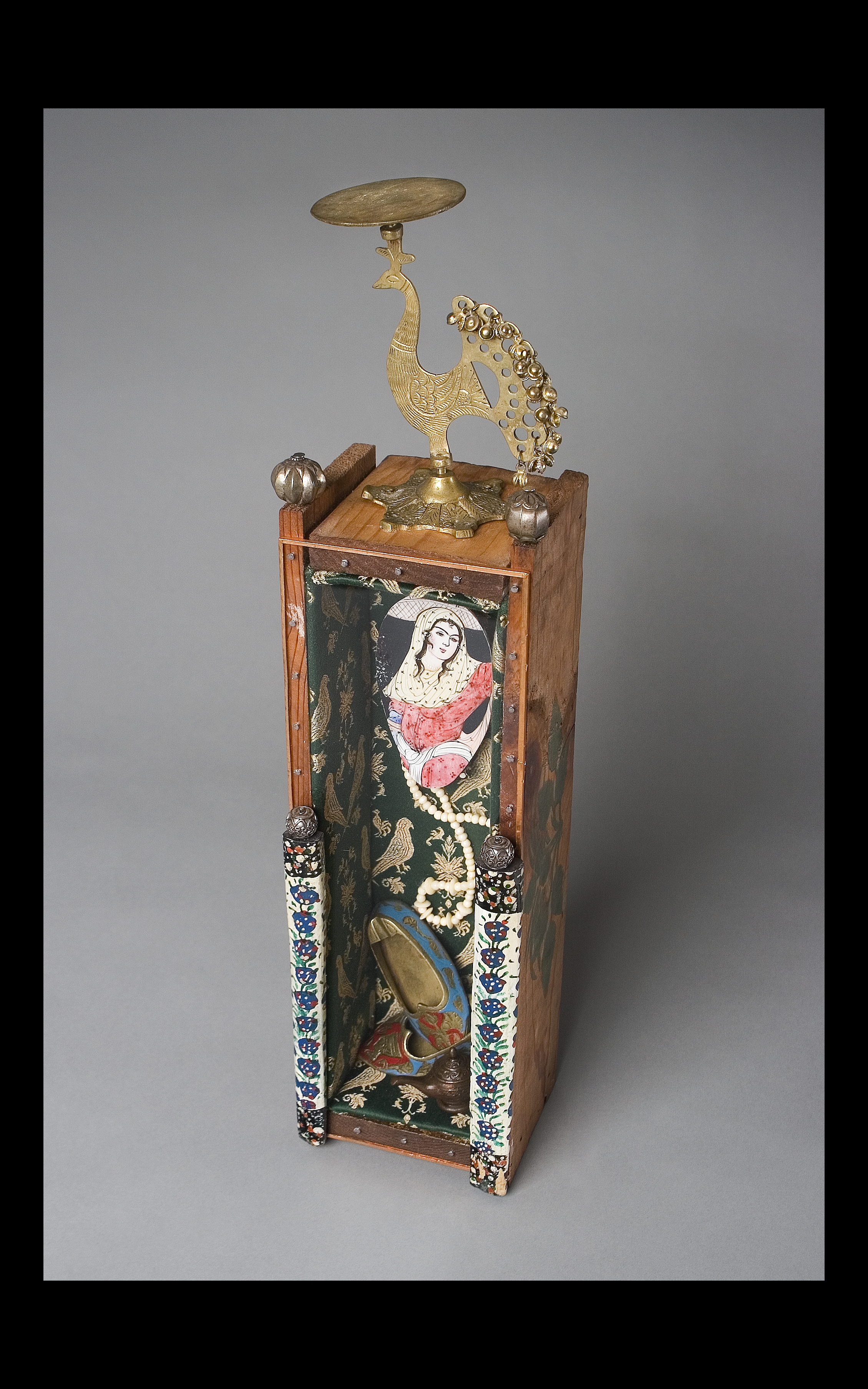 A video of this exhibit is here. (You might have to log onto to your Facebook account before you can view this video if the link does not work for you.)
For more information on this exhibition, please contact: danielle.gabor@wichita.edu