WSU Libraries Information System
All WSU South students have full access and library privileges at the WSU library facilities at the Main Campus. Students may return books they have borrowed from the Main Campus Library to the bookdrop located at the WSU South foyer area.
The WSU Libraries Information System can be accessed online here.
Book Transfer Program: Pick up and return library books at WSU South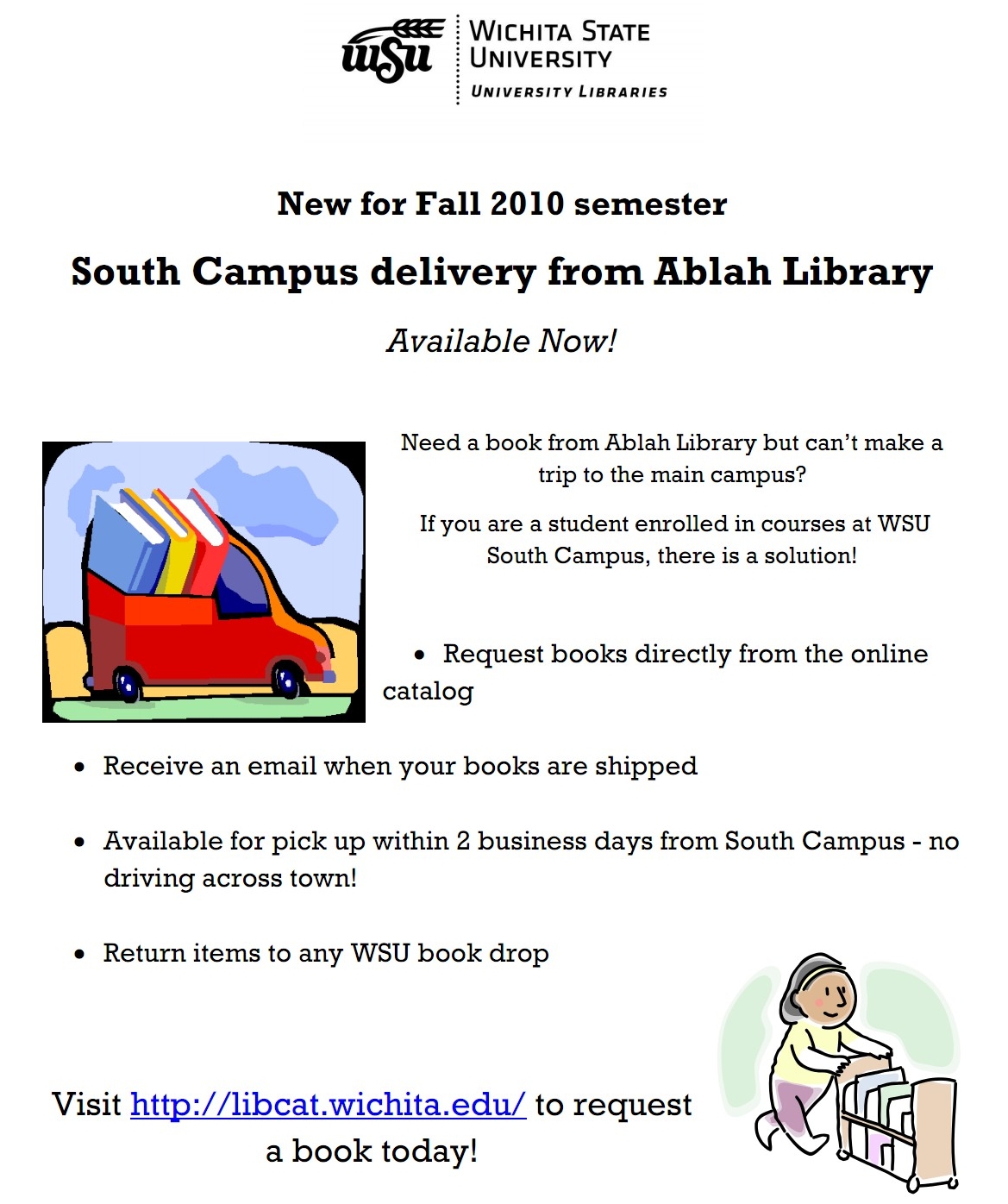 Order online - Pick up and Return at WSU South
As a convenience to our faculty, students and patrons, WSU South has partnered with the WSU Library for a library materials Book Transfer program at WSU South. Library materials can be ordered online at the Library web site and be delivered to WSU South for pickup and return, all at no cost to the borrower. For details on how this works, please click here. The system is really simple and easy to use. Check it out!