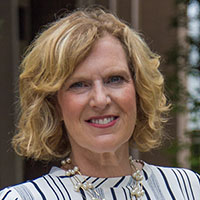 Wichita State's Dorothy Harpool was recently featured in WalletHub's piece about Capital One credit cards.
https://wallethub.com/credit-cards/capital-one/#expert=Dorothy_Harpool
---
What can we learn from Capital One's marketing strategies, particularly its television advertising?
The recent television ads reflect consumer interest in credit card security. This is a different approach from the former emotion-based ads that focus on the benefits of using the Capital One card. The combination of the more emotional ads and these new informational ads fully develops the brand's position.
Capital One is one of just a few credit card companies that offer cards to people of all credit levels and do not charge foreign transaction fees on any of them; how do they manage to do that and turn a profit?
Capital One offers a wide range of products targeting a large range of consumer needs. Some consumers need a credit card for emergency purposes while others use their cards to travel around the world. Giving consumers a range of products will lead to a larger market share for Capital One.
Which do you think sounds like more value to the average consumer: double miles or 2% back?
2% back to most consumers would have more value than double miles. This is especially true for those consumers with financial constraints.