Small Aircraft Prototyping Lab
"What I cannot build, I cannot understand" - Feynman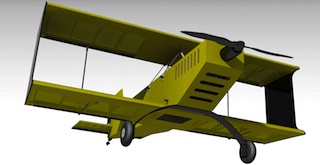 WSU regularly designs, builds, tests, and flies small aircraft (over 50 in the last five years). The unique prototypes are intended to meet academic and/or research objectives and vary in size (up to 12-ft span and 25-lbs in weight) and mission. Designing small aircraft takes the same skills and abilities needed for full-size efforts.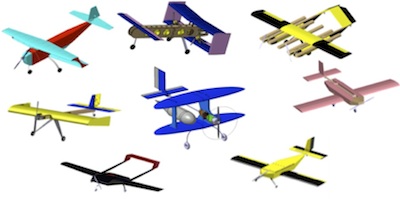 Some significant academic goals and outcomes include helping students: to go beyond conceptual design; to gain experience building things and learning how to design-to-build; to reflect on the engineering results; to engage in academic and industry interests; and to have some fun.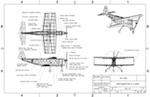 The department's small aircraft prototyping activities are dynamic. The Bronze Propeller Competition has grown to include alumni and high school students. A new sophomore-level design class is engaging outstanding students in design, prototyping, and flying experiences early in their academic careers.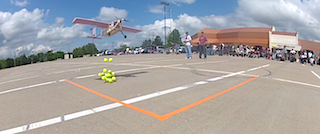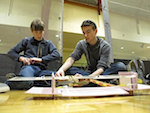 Recent research related activities include: autonomous cooperative soaring; autonomous control systems development; low Reynolds Number propeller testing/analysis/design; and other assorted topics (e.g., passive folding and simplified wing designs, flight data acquisition systems).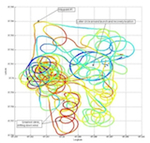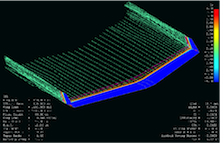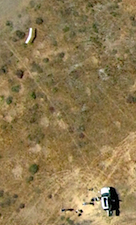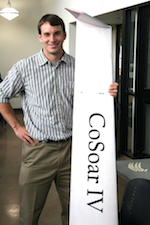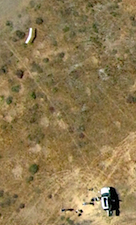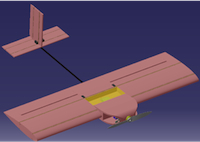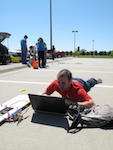 Classic aerodynamics, structures, propulsion, and flight dynamics design/analysis tools are applied in all the efforts. WSU labs allow for quick prototype construction and testing. Computer Aided Design (CAD) drawings and laser/foam cutters are used to quickly make or repair components. Testing is performed in the department's wind tunnels, propulsion system test rig, material and structural testing machines, and in the flight simulation lab. Data logging and telemetry systems are also utilized during flight tests.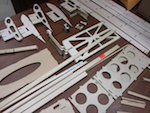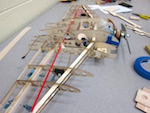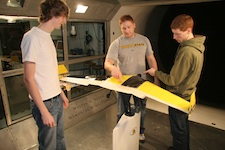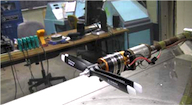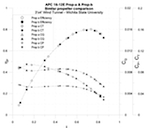 The future is bright. The department is expanding both academic and research related activities. More student designed autonomous aircraft and new competitions are planned. A baseline research aircraft is being developed, as are morphing aircraft, and new flight control systems. Collaboration with NASA, industry, and other universities will continue as well.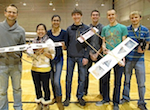 It's clear that WSU students learn through these hands-on experiences. WSU's small aircraft prototyping capabilities are substantial and growing, impacting both our academic and research efforts. Clearly, the best way to learn and grow is by doing.
Special thanks to our amazing engineering test pilots: Stephen Dockery, Zach Hazen, and Jonathan Mowrey!
There is nothing better that seeing your design built and flying!
Feel free to contact Scott Miller (scott.miller@wichita.edu) for further information or ideas on small aircraft prototyping.