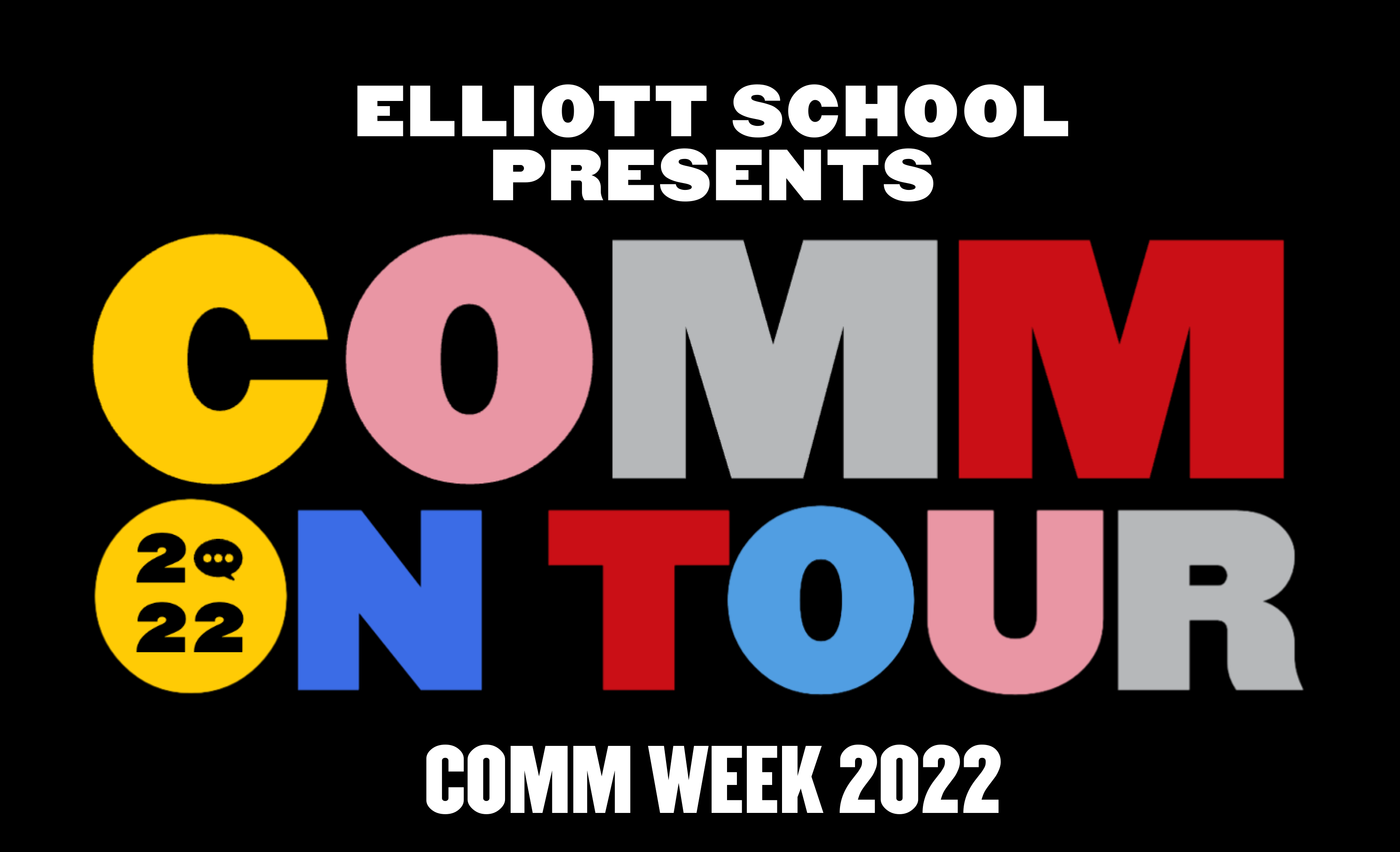 Monday, Oct. 10
9:30 a.m.

RSC room 256 - That's What Makes Finance Beautiful

As a creative brand director at Meritrust Credit Union, Beth Grimmett will shed light ob how to take complex, inaccesible information - like financial information from a credit union - and turn it into consumable, interesting content.

RSC room 265 - It's a Sign of the Times

Three recent Elliott School alumni will talk about deciding when it's time to make a job change - even early in your career. They'll discuss finding the right fit, navigating your career journey and seeking new opportunities. Panelists: Meghan Carver, national program officer at Lead for America; Ricki Ellison, director of diversity, equity and inclusion at the Wichita Chamber of Commerce; and Trace Hughes, associate creative director at Idea Ranch.

11 a.m.

RSC room 256 - Marketing Data, Vol. 6

Jamil Malone is a senior marketing and business analyst in category management at Cargill. Throughout his career he has worked with banks, ad agencies and now Cargill. Malone will discuss the importance of data analytics in marketing.

RSC room 265 - When Your Ears Want More Than a Melody

Daniel Caudill and Kylie Cameron are both ESC alums and reporters at KMUW, 89.1 FM, Wichita State's radio station and National Public Radio affiliate. Caudill and Cameron will be speaking on audio storytelling and radio journalism.

12:30 p.m.

RSC room 265 - Meet Me in the Real World

Ciera Kirkpatrick, Ph.D., is an assistant professor at University of Nebraska-Lincoln. Her talk will focus on the importance of putting yourself in the "real world" through internships, job shadowing and networking while still a student. She'll discuss how these experiences help students discover new strengths and passions as well as understanding the degree and career they are pursuing. She'll discuss getting to that "aha" moment that confirms (or possibly redirects) the direction students are going. Dr. Kirkpatrick is also a 2022 ESC One To Watch honoree.
Tuesday, Oct. 11
9:30 a.m.

RSC room 256 - Just a Little Bit of Our Heart

Allison Hamel is an ESC alumna and a marketer at Heartspring, a school and therapy center for children with disabilities from across the United States. She'll discuss her role on a small communication team as they find the best way to spread their message. Hamel is also a 2022 ESC One To Watch honoree.

RSC room 265 - Treat People with Truth

With the spread of misinformation at an all-time high, the ability to determine fact from fiction is more important than ever. Six student journalists will discuss how to spot questionable information and check it for accuracy.

11 a.m.

RSC room 256 - Don't Forget to Remember Us

Emily Mullins, communications director for the WSU Foundation will talk about the "Founders' Day of Giving at WSU" campaign and how to market to a very broad audience. Mullins is a double alumna holding a BA and MA in communication from the ESC. She is also a 2022 ESC One To Watch honoree.

RSC room 265 - Make It Feel Right

Julian Liby is an ESC alumnus and a videographer at Yale, in New Haven, Connecticut. Julian will join us via Zoom and Koji Liby will join us in-person as the Elliott School screens "Death by Koji," a documentary film by Julian Liby about his brother's experience of coming out as transgender. As the story unfolds, we also learn about Koji Liby's two- and three-dimensional art.

12:30 p.m.

RSC Ballroom, room 306 - Can't Get Enough Tips

Free lunch included at this session! Grab a little lunch in the ballroom before heading to your seat.
Our final session is offering resume, portfolio, cover letter, interview and job or internship search tips from working professionals, plus lunch. Students may bring their resumes and cover letters, and the professionals will use them as teaching tools for the table. Professionals included in this session:

Angie Prather, United Way of the Plains
Tom Shine, KMUW
Taylor Dietterich, Hutton Construction
John Willome, Hutton Construction
Teresa Veazey, Wichita Art Museum
Megan Lovely, City of Wichita
Jane Lickteig, WSU Admissions

Rachel Sommerfeld, KSN-TV

Kindra Goertzen - United Way of the Plains

Dawsyn Long - WSU Admissions