Now accepting applications for 2019 Field Camp!
Tentative dates: June 26 to July 22, 2019
UPDATE: Student Camp Fees now underwritten
by Woolsey Family Fund for Geology Field Camp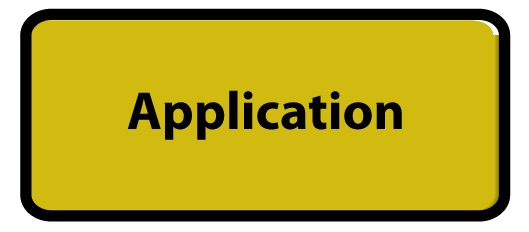 Welcome!
Wichita State University offers Geology Field Camp through GEOL 640 (Field Geology), a four week field-intensive experience in the Bighorn Basin of Wyoming and Montana. We welcome applications from both WSU students and guests from other universities across the country. This capstone course is an outdoor laboratory to test geologic concepts, interpret the rock and fossil record, visualize three dimensional geologic relationships, make and interpret geologic maps by various methods, and evaluate data used to make maps.
The prerequisites for this course are Mineralogy, Petrology, Structural Geology, Sedimentology, Stratigraphy, and a field methods course. Please see links below for more information about our program and application steps.
If you are ready to begin applying to the program, please complete ONLINE APPLICATION FORM by February 1. If you have additional questions, please feel free to contact me.
Dr. Will Parcell, Field Camp Director
---
---
This program builds competence and self-confidence in working outdoors, working independently, working in groups, drawing inferences and conclusions from evidence, and trusting your own judgment and reasoning.
The following geologic concepts are stressed:
• describing and analyzing sedimentary, igneous and metamorphic rocks
• orienteering with map and compass
• drawing maps and cross-sections
• map interpretation
• topographic mapping techniques
• geologic mapping techniques
• description, interpretation, and correlation of stratigraphic sections
• geomorphic evolution of landforms, and spatial and three-dimensional thinking
The objectives of field camp are to:
• develop descriptive, analytical and interpretive skills in examining and mapping rocks;
• become proficient in spatial, three-dimensional thinking and conceptualizing; and
• become competent, self-reliant, and able to routinely function outdoors in unfamiliar terrain
Please read through the following information about WSU Field Camp.
If you are ready to begin applying to the program, please complete ONLINE APPLICATION FORM by February 1.
You will be notified if you have been accepted to the program by the middle of February. You must submit the required forms and payments by the following due dates. All payments are non-refundable. We must make early reservations and guarantee numbers (and therefore payment) to facilities used by the Field School.
| | | |
| --- | --- | --- |
| ITEM | HOW TO SUBMIT | DUE DATE |
| Student Information | Online form | February 1 |
| Medical Questionnaire | Online form | February 1 |
| Dietary Information | Online form | February 1 |
| Letter of Recommendation (guest students) | Mail/Email to Camp Director | February 1 |
| CAMP FEE PAYMENT 1 (50%) | myWSU myFinances | March 1 |
| Participation Agreement Form | Mail to Camp Director | March 1 |
| Emergency Medical Care Form | Mail to Camp Director | March 1 |
| Enroll in GEOL 640 and Pay Tuition | myWSU Registration and myFinances | early April |
| CAMP FEE PAYMENT 2 (remaining 50%) | myWSU myFinances | May 1 |
| Medical Note | Mail to Camp Director | May 1 |
---
Previous Camps
2018

Participating schools:

Drexel University (PA)
Grand Valley State University (MI)
New Mexico State University
Texas A&M University (TX)
University of North Carolina, Chapel Hill
Wichita State University

2017

Participating schools:

Angelo State University (TX)
Clarion University of Pennsylvania
Franklin and Marshall College (PA)
Kansas State University
Midwestern State University (TX)
Texas A&M University (TX)
Whitman College (WA)
Wichita State University
Youngstown State University (OH)
University of Wisconsin, Milwaukee

2016

Participating schools:

California State Univ., East Bay
Franklin and Marshall College (PA)
Kansas State University
Missouri State University
Virginia Tech
Wichita State University

2015
Participating schools:

Kansas State University
San Angelo State University (TX)
St. Louis University (MO)
Wichita State University

2014

Participating schools:

Boston College (MA)
Kansas State University
Virginia Tech
Wichita State University

2013

Participating schools:
We would like to thank donations from alumni and friends that have helped offset costs associated with running the program. These savings are directly passed on to our students through reduction of fees. We would particularly like to thank:
Woolsey Family Fund for Geology Field Camp

Richard Stoneburner Field Camp Fund
Thornton Anderson Field Camp Fund
Our ability to study the varied geology of the Bighorn Basin and greater Yellowstone area would not be possible without the permission of landowners and federal agencies. Thanks are extended to:
Northwest College, Main Campus
A.L. Mickelson Field Station, Northwest College
Bureau of Land Management, USDOI
Shoshone National Forest, US Forest Service
Yellowstone National Park
Grand Teton National Park