Kevin M. Doyle
Abercrombie Executive in Geology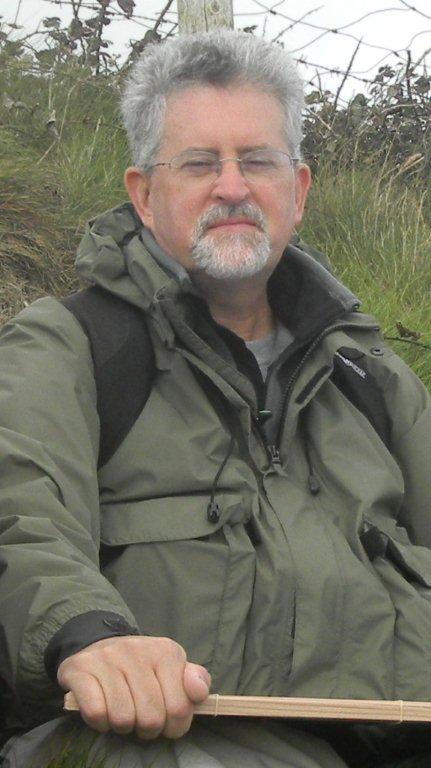 Email: kevin.doyle@wichita.edu
Phone: 832-372-1152
Degrees & Certificates:
BS Geology, 1981 Magna Cum Laude, University of Dayton
MS Geological Science, 1983, University of Wisconsin – Milwaukee
MS Petroleum Engineering Science, 2008 (web-based study), University of New South Wales
Florida Master Naturalist, 2017, Univeristy of Florida Extension
Course Offerings:
-GEOL 682: Petroleum Geology
-GEOL 760: Exploration Geophysics
-GEOL 690 / 810: Introduction to Petroleum Engineering
Current Research

Holocene to Recent Sedimentology and Stratigraphy: Current field work is in the barrier/mangrove islands of the Ten Thousand Islands, SW Florida (Rookery Bay National Estuarine Research Preserve). The study includes the integration of satellite imagery, high altitude photography, Lidar, sediment cores and ground penetrating radar. This research has application to the understanding of the SW Florida coast relative to the dynamics of sea level rise and major storms/hurricanes.

Modern Ecosystems as Analogs for Ancient Depositional Environments: Emphasis is focused on understanding the impact of rates of sedimentation, time scales, and preservation versus erosion in the rock record.
Geology and Warfare
Career Summary:
Summer Intern with Gulf Oil Corporation 1981
Graduate Teaching Assistant – Geology, University of Wisconsin – Milwaukee, 1981-1983
Full-time Employee of Unocal Corporation 1983-2005 & Chevron Corporation 2005-2016
Chevron Chairman's Award 2007 - For outstanding commitment, innovation and performance resulting in a highly successful exploration program in Angola Block 14
Thirty-three years of international and domestic oil & gas exploration / development experience in the Gulf of Mexico deep water and shelf, the US Rocky Mountains, South America, the North Sea, West Africa, China, Thailand and Indonesia.
Interpreter of geologic and seismic data with key skills in play fairway analysis, prospect generation and maturation, petroleum system integration, risk and reserves assessment.
Experience mentoring junior Earth Scientists, both international and US staff, including design and supervision of summer intern and new hire projects.
Multi-cultural experience from projects and business travel to South America, Asia, Africa and Europe. Includes Expatriate assignments in Bangkok and London.
Management experience: Exploration Manager, Team Leader & Chief Geologist.
Instructor - University of Florida Extension / Florida Master Naturalist Program.
Publications:
Recent Gulf of Mexico Algal Blooms as Analogs for Ancient Marine Source Rock Depostional Environments, K. M. Doyle and C. Burke, AAPG Mid-Continent Section Meeting, October 2019
Continued Extension of the Pinda Trend in Block 14, Deep Water, Angola, G. S Raskin, K. M. Doyle, A. H. Saller, Y. K. Altobi, M. C. Hewell, J. P. Lange and R. M. Ott, The 3rd Regional Deepwater Offshore West Africa Exploration and Production Conference & Exhibition, Abuja, Nigeria, 16 November, 2010
Mixed-source oils and gases offshore Cabinda (Angola) – the Lucapa oil discovery, Co-Author with Curiale J., AAPG International Conference, Cape Town, South Africa, 2008
New Pinda exploration in Block 14, deep water, Angola, Co-Author with Raskin G., Noah J., and Saller A., AAPG International Conference, Cape Town, South Africa, 2008
Congo Canyon depositional systems: Lower Miocene to Present, Block 14, deep water Angola, Co-Author with Saller A., Brandt R., Haas S., Joao P., Lima M., AAPG International Conference, Cape Town, South Africa, 2008
Chevron's 2006 Lucapa Field discovery - Congo Canyon, Offshore Angola, Co-Author with Brandt R., Noah J. and Meades I., Chevron Subsurface Conference, The Woodland, TX, 2007
Integrated subsurface platform reviews, Unocal Annual Technology Conference, Houston, TX 1999, Structure and tectonic evolution of the Xihu Trough and East China Sea, Hickman, R., T, Seeley, K. Doyle, L. Willis, 1997, Abstract AAPG Bull. (V 81), AAPG Annual Meeting, Dallas, TX
Far-East Tertiary coal-related petroleum system, Lin, R., L. Dzou, K. Doyle, E. Jardine, 1997, Abstract, AAPG Bull. (V81), AAPG Eastern Section and Society for Organic Petrology Joint Meeting, Lexington, KY
Recognition of Complex Tertiary Fluvial Reservoir Geometries in the Xihu Trough: A Study of Ancient and Modern Analog Systems, Doyle, K., GSA Annual Meeting, Denver, Colorado 1996
Contracts
2017, Schlumberger Technology Corporation, Petrel Geologic and Geophysical Interpretation Software, Three-Year Software Donation to WSU.
2017, Platte River Associates Inc., BasinMod Software., Three-Year Software Donation to WSU.