William Parcell
Associate Professor and Chair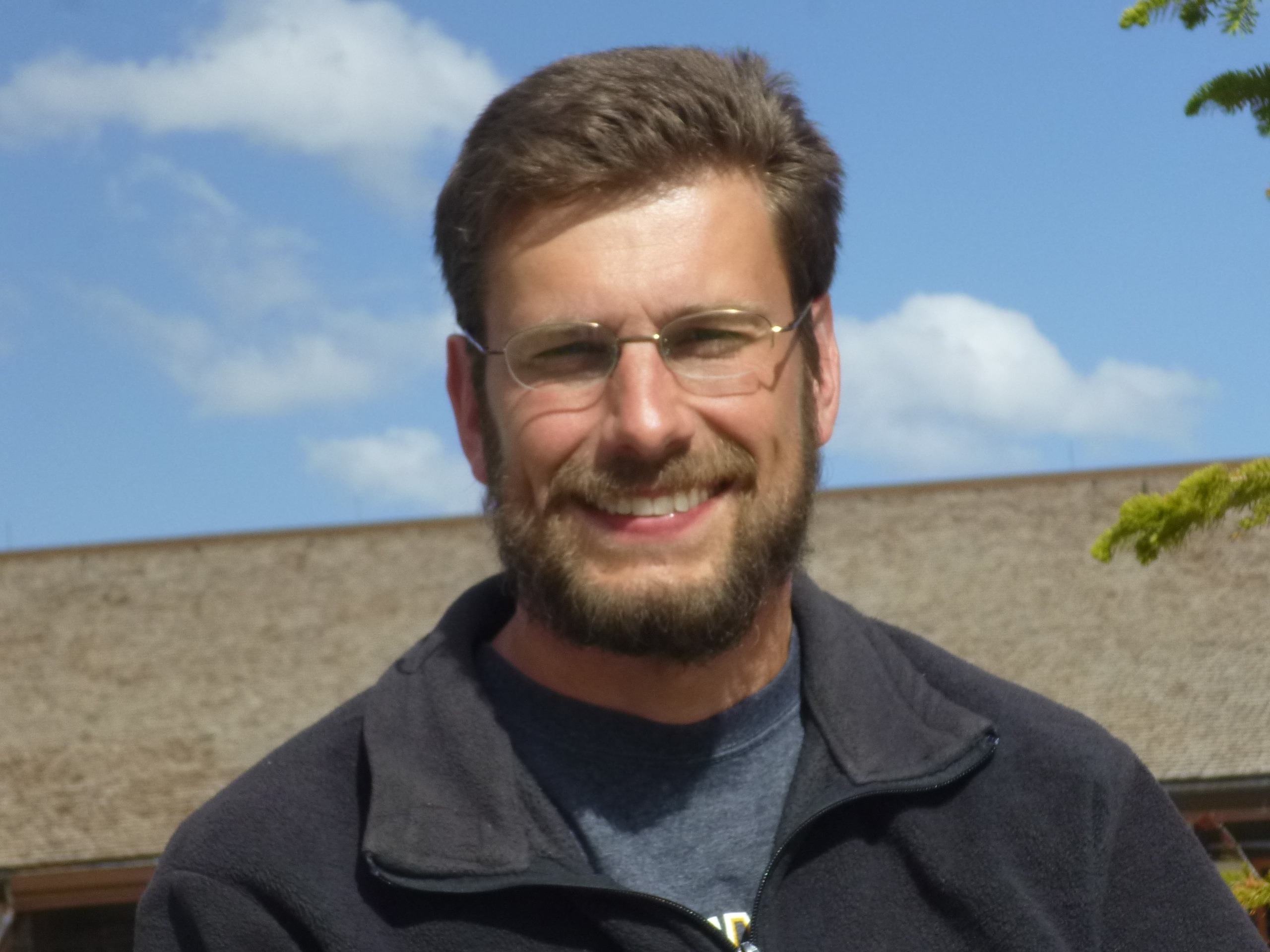 Room: GB 209
Email: william.parcell@wichita.edu
Phone: 316-978-3141
Degrees:
Ph.D., 2000, University of Alabama
M.S., 1997, University of Delaware
B.S., 1994, Sewanee: The University of the South
Course Offerings
-GEOL 102: Earth Science and the Environment
-GEOL 526: Sedimentary Geology
-GEOL 540: Field Mapping Methods
-GEOL 544: Structural Geology
-GEOL 552: Physical Stratigraphy
-GEOL 640: Field Geology
-GEOL 750: History of Geology
Research (see research website for more details)
Dr. Parcell's primary area of research is sedimentary basin studies and stratigraphic analyses. Sedimentary basin analysis involves studying the history of sediment accumulation within depocenters and the tectonic processes that create the basin depression, influence the distribution of sediments, and deform the contained rocks. Understanding sedimentary basins requires integration of stratigraphic, structural, biostratigraphic, and geochemical data. Research in the Sedimentary Basin Modeling Lab includes both applied investigations and theoretical studies.
Applied investigations include microbial carbonate reservoir characterization and stratigraphic analysis of sedimentary basins. Research has been focused on characterizing microbial carbonate reservoirs and determining the controls on microbialite fabrics. This research integrates outcrop and subsurface geologic and geophysical data. Over the years, studies have included microbialite reservoirs and analogous strata from (1) the Jurassic of the U.S. Gulf Coast, the U.S. Western Interior and Europe and (2) the Cambro-Ordovician microbialite in U.S. Mid-Continent.
Theoretical research examines approaches to interpretation of data in sedimentology and stratigraphy. Ongoing efforts include (1) development of educational computer simulators for field work, (2) soft computing techniques for visualizing qualitative geologic data, and (3) examination of historic approaches to geologic interpretation. These theoretical investigations require integration of geology with outside disciplines including philosophy, computer science, information science, communication theory, and history.
Any undergraduate and graduate students interested in working on any of the following projects are encouraged to contact Dr. Parcell for more details.
Publications
Grants and Contracts
2015, 2010, 2008, 2001. Seismic Micro-technology Inc. University Software Grant, "The Kingdom Suite geologic and geophysical interpretaton package."
2014- ongoing. STATEMAP contract with Kansas Geological Survey. Bedrock Geologic Map of Valley Center and Greenwich 7.5min Quadrangles.
2004. Multidisciplinary Research Project Award (MURPA), Wichita State University. "Fuzzy Geology: Using Many-Valued Logic to Represent Uncertainty in Stratigraphic Data Sets." With W. Vanderburgh, WSU, Philosophy, co-PI. $4,500.
2003-2006. U.S. Department of Energy. "T-R cycle characterization and imaging: advanced diagnostic methodology for petroleum reservoir detection and delineation." With E. A. Mancini (University of Alabama) and B. Hart (McGill University), co-PI's. $90,000.
2003 U.S. Department of the Interior, Geological Survey Educational Mapping Grant (EDMAP). "Geologic bedrock map of the Indian Pass Quadrangle (1:24,000 scale), Cody, WY." Sole PI. $16,450.
2002 Landmark (Halliburton Co.) University Software Grant. "Landmark Suite (Solaris UNIX) geologic and geophysical interpretation package." Sole PI. $984,599.
2001. University Research/Creative Projects Award (URCA), Wichita State University. "Modeling the Controls on the Decline of Coral Reefs in the Shelf Lagoon of Belize with Artificial Intelligence Techniques (4D Fuzzy Logic Modeling)." Sole PI. $4,000.
2000-2001. Geological Society of America Research Grant. $1,500.
2000-2001. Gulf Coast Association of Geological Societies (GCAGS) Research Grant. $1,500.
2000. Gulf Coast Association of Geological Societies (GCAGS) Travel Grant. $500.