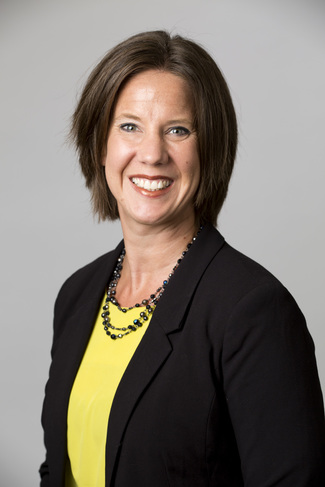 Tonya Bronleewe | Director | tonya.bronleewe@wichita.edu | (316) 978-6638
Tonya served as a program manager at the Environmental Finance Center since 2015 before becoming director in 2020. She managed grants and projects during a period of growth for the EFC that brought in more than $2 million in external funding. As director, Tonya is committed to enabling the EFC to help communities and organizations build capacity so that they can tackle environmental challenges. Prior to joining the Environmental Finance Center, Tonya worked at City of Wichita as an air quality specialist and at K-State Research and Extension as a natural resources extension agent. A proud Shocker and Wichita native, Tonya is highly active in the community, leading volunteer work like the Arkansas River Trash Roundup, Wichita's g2gOutside program and Passport to Nature fundraisers. She also serves as the president-elect on the Friends of the Great Plains Nature Center board. Tonya graduated from Tabor College with a BA in Environmental Biology and International Studies and also completed a Master's of Science in Environmental Science at Friends University.
Nicholas Willis | Senior Program Manager | nicholas.willis@wichita.edu | (316) 978-6538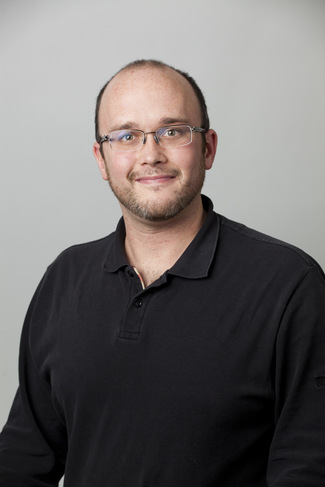 Nick is a licensed Professional Engineer in the State of Kansas. Mr. Willis graduated from the University of Nebraska-Lincoln with a B.S. in Biological Systems Engineering and from the Norwegian University of Life Sciences with an MSc in Agroecology. He has experience in National Pollutant Discharge Elimination System regulation with the Arkansas Department of Environmental Quality, and water conservation and water, wastewater and stormwater utility management with the City of Hays, KS.
Brian Bohnsack, PhD | Program Manager | brian.bohnsack@wichita.edu | (316) 978-6421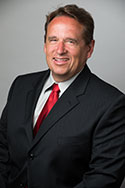 Brian joined the Environmental Finance Center as a program manager in March 2018. He has more than 25 years of experience with federal and state fish and wildlife agencies. He has extensive experience with federal grants and financial assistance programs, both as a grantor and grant recipient. Brian received his PhD in Wildlife and Fisheries Sciences from Texas A&M University and completed his Master of Science in Zoology from Oklahoma State University. He received his Bachelor of Science in Biology from Fort Hays State University and is a native of Topeka, Kansas.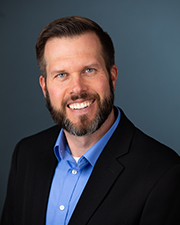 Jeff Severin, MUP | Program Manager | jeffrey.severin@wichita.edu | (316) 978-6373
Jeff joined the Environmental Finance Center in January of 2021. His interest in the connections that exist among human and natural systems is reflected throughout his career as an informal educator and sustainability professional. Jeff's experience spans watershed education, stormwater management, waste reduction, energy conservation, multimodal transportation, landscape restoration, community wellness, food insecurity and social justice. He has coordinated strategic planning and project implementation to address a range of environmental and social challenges in higher education and in the broader community, collaborating with students, researchers, natural resources professionals, educators, and outdoor enthusiasts as well as local governments and state agencies. Jeff is a graduate of the University of Kansas with a BA in Environmental Studies and a Master of Urban Planning.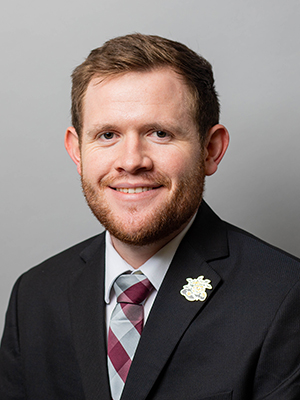 John Colclazier | Program Manager | john.colclazier@wichita.edu | (316) 978-7470
John joined the Hugo Wall School of Public Affairs in 2018 as a Graduate Research Assistant and won the George Van Riper Fellowship in Public Finance. He is currently pursuing a Master of Public Administration with a focus in Public Finance and City and County Management. He supports the EFC on a variety of projects, such as, cost-benefit analyses, trainings and technical assistance. John holds a BA in Political Science from Fort Hays State University.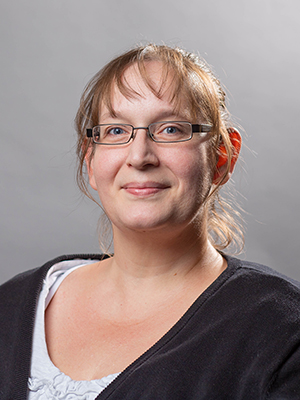 Michelle Dehaven | Program Manager | michelle.dehaven@wichita.edu | (316) 978-6673
Michelle assists the EFC with recurring and new federal, state, and municipal initiatives to enhance their capacity to face environmental and financial challenges. She has experience in mapping, extensive research, and both quantitative and qualitative data analysis. Michelle has experience conducting professional training including board development, customer service, and community engagement. She also has experience facilitating conversation to think strategically about future planning in both the private and nonprofit sectors. Michelle graduated with a Master of Public Administration and a Bachelor of Arts in Sociology from Wichita State University.