Our Undergraduate Programs
How to Declare a Major or Minor
It's easy to declare a major or minor in a world language. Simply go to the MyWSU portal and, on the Home tab, click on Change My Major/Minor under Student Tools.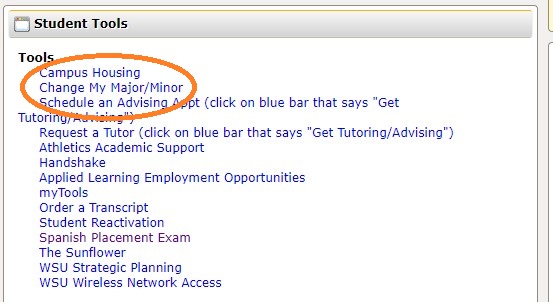 You should declare your major and minor no later than at the completion of 60 credit hours and complete your senior forms no later than at the completion of 90 credit hours
We encourage you, as they progress through their language degree program, to establish an academic relationship with a faculty member in the language section of their choice. These professors can also provide you with invaluable advice on classes, study abroad, and future plans.
Our Graduate Programs
Master's
Graduate Certificates