UPCOMING EVENTS
From time to time the Department hosts speakers who deliver a paper on a philosophical topic to the members of the department, students,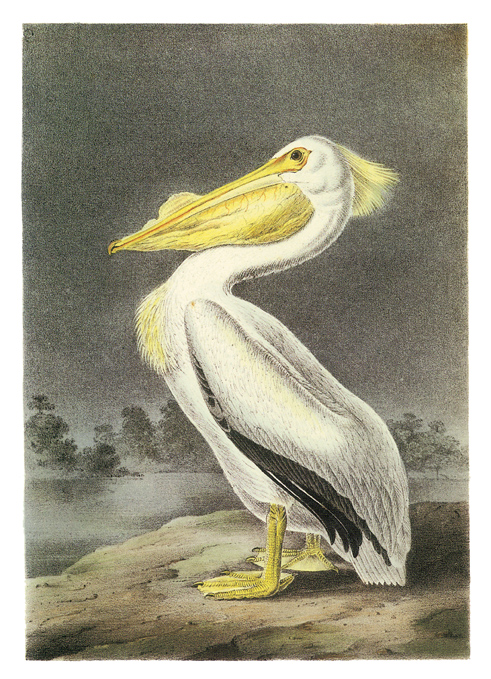 and guests. When such events are scheduled, they will be posted here. We will also list upcoming events occurring locally or regionally that might be of interest to philosophers.
---
Call for Papers
Philosophy and Popular Culture
Southwest Popular / American Culture Association (SWPACA)
41st Annual Conference, February 19-22, 2020
Hyatt Regency Hotel & Conference Center
Albuquerque, New Mexico
Proposal submission deadline: October 31, 2019
Proposals for papers and panels are now being accepted for the 41st annual SWPACA conference. One of the nation's largest interdisciplinary academic conferences, SWPACA offers nearly 70 subject areas, each typically featuring multiple panels. For a full list of subject areas, area descriptions, and Area Chairs, please visit http://southwestpca.org/conference/call-for-papers/
In the last decade, there has been a dedicated exploration of popular culture as it relates to aspects of philosophy, and a dedicated exploration of how philosophy relates to popular culture. As such, we welcome proposals that investigate and examine the intersections between philosophy and popular culture. Any and all aspects of philosophy and popular culture will be considered. This includes traditional Western conceptions of philosophy, as well as non-Western philosophy (e.g. Indian Philosophy, Chinese Philosophy, et cetera). Possible topics include, but are not limited to:
General areas of philosophy explored or engaged in popular culture (Metaphysics, Ethics, Epistemology, Logic)
Specific philosophical issues explored or engaged in popular culture, including but not limited to

Personal Identity
The Afterlife
Family Bonds and Filial Obligations
Free Will and Moral Responsibility
Applying Ethical Theory
Happiness
Consciousness and the Philosophy of Mind
General Metaphysical Schemas
Knowledge and Skepticism
The Existence of God
Natural Kinds and Social Construction
Love, Sex, and Friendship
The Meaning of Life

Views of philosophy in popular culture
Philosophical frameworks or outlooks engaged in popular culture
Representations of philosophy and/in popular culture
Philosophy and film
Philosophy and television
Philosophy and the fine arts
Philosophy and Literature
Philosophy and graphic novels/comic books
Issues of race, ethnicity, class, gender, sexuality and popular culture
All proposals must be submitted through the conference's database at http://register.southwestpca.org/southwestpca
For details on using the submission database and on the application process in general, please see the Proposal Submission FAQs and Tips page at http://southwestpca.org/conference/faqs-and-tips/
Individual proposals for 15-minute papers must include an abstract of approximately 200-500 words. Including a brief bio in the body of the proposal form is encouraged, but not required.
For information on how to submit a proposal for a roundtable or a multi-paper panel, please view the above FAQs and Tips page.
The deadline for submissions is October 31, 2019.
SWPACA offers monetary awards for the best graduate student papers in a variety of categories. Submissions of accepted, full papers are due January 1, 2020. For more information, visit http://southwestpca.org/conference/graduate-student-awards/
Registration and travel information for the conference is available at http://southwestpca.org/conference/conference-registration-information/
In addition, please check out the organization's peer-reviewed, scholarly journal, Dialogue: The Interdisciplinary Journal of Popular Culture and Pedagogy, at http://journaldialogue.org/
If you have any questions about the Philosophy and Popular Culture area, please contact its Area Chair, Sammuel (Rob) Byer, PhD, Fort Hays State University, at srbyer@fhsu.edu.
---
Call for Papers
39th Annual Meeting of the Kansas Philosophical Society
Conference Date: Saturday, February 15, 2020
Conference Location: Johnson County Community College, Overland Park KS.
We welcome your best unpublished work in any area of philosophy!
Please send your paper (max 3,000 words) and abstract (max 250 words) as well as any inquiries or questions to
darjo@jccc.edu by November 15, 2019. We especially welcome philosophers new to the area. We hope to send notices of acceptance by January 1, 2019. There is no registration fee for this conference and it is open to the public
---
Conference celebrating the 50th anniversary of Apollo 11 and the 60th anniversary of NASA.
The conference will take place on Saturday, October 19, at Wichita State University.
For more information, please contact James.Schwartz@wichita.edu.
---
WSI Space Exploration Lecture Series
On Thursday, November 7, the will feature lawyer Christopher McHugh, who will speak about a legal case involving Apollo lunar samples. Talk details TBA.
November 10-15 WSU will host a major, NASA-funded interstellar research conference: The Sixth Interstellar Symposium and Interstellar Propulsion Workshop. It will feature cutting-edge research on advanced propulsion concepts, interdisciplinary discussions of interstellar travel, and a science fiction author panel. Registration is required. Visit the conference website for more information: https://tviw.us/tviw-2019/
Now through November 17 WSU is host to the Lowell Nesbitt: Apollo 1969 art exhibit in the John Bardo Center. The installation, which was made possible by the Ulrich Museum of Art, will have a reception tonight from 5 to 7 pm. Please visit the following page for more details about the reception: https://www.facebook.com/events/2392342870881134/
---
Interfaith and Social Justice Symposium with Bishop Munib Younan
Hosted by Bethany College
October 9–10, 2019

On Wednesday, October 9 and Thursday, October 10, Bethany College will host an Interfaith and Social Justice Symposium in celebration of Lindsborg's 150th Anniversary. For this symposium, Bethany is pleased to welcome Bishop Munib Younan, the Lutheran Bishop of Jordan and the Holy Land and former president of the Lutheran World Federation.
Wednesday, October 9
Intercollegiate dialogue on Social Justice, select participants
Thursday, October 10
Public presentations of student research
Thursday evening, October 10
Community Meal and Panel Discussion on Interfaith Dialogue*
*There is no cost to attend; however, we ask that you register in advance. To register please email your name and institutional affiliation to undergraduateresearch@bethanylb.edu. Please include in your email if you plan to attend the dinner on Thursday evening.