Save the Dates!
As part of our Distintinguished Lecturer series, we have two fantastic visitors coming this Spring: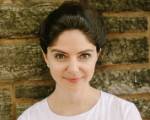 Distinguished Lecturer in the History of Philosophy
Dr. Kathryn Tabb, Bard College
April 16, 2020
Distinguished Lecturer in Philosophy of Psychology
Carl Craver, Washington University in St. Louis
---
Upcoming Local Events
Saturday, February 15, 2020
39th Annual Meeting of the Kansas Philosophical Society
Johnson County Community College, Overland Park KS
There is no registration fee for this conference and it is open to the public.
---
February 19-22
Conference on Philosophy and Popular Culture
Albuquerque, NM
---
---
Recent Events at WSU
---
Associate Professor of Linguistics, Bowling Green State University
"Cripping the Trip to Space: How Disabled Astronauts Will Save Space Colonization" November 14, 2019
---
Associate Professor of Philosophy & Biological Sciences, Clemsen University
"One Religion Please, Hold the God: Complexity, Natural 'Religion' and the Prospect of a Universal Ethic" November 13, 2019
---
WSI Space Exploration Lecture Series
November 7, 2019
Lawyer Christopher McHugh, spoke about a legal case involving Apollo lunar samples.
November 10-15, 2019
WSU hosted a major, NASA-funded interstellar research conference: The Sixth Interstellar Symposium and Interstellar Propulsion Workshop featuring cutting-edge research on advanced propulsion concepts, interdisciplinary discussions of interstellar travel, and a science fiction author panel. Visit the conference website for more information: https://tviw.us/tviw-2019/
Through November 17, 2019
WSU hosted the Lowell Nesbitt: Apollo 1969 art exhibit in the John Bardo Center. This installation was made possible by the Ulrich Museum of Art. https://www.facebook.com/events/2392342870881134/
October 19, 2019
Keynote Speaker: Dr. Roger D. Launius, former NASA Chief Historian
Funded by a grant from the NASA Kansas Space Grant Consortium. For more information, please contact James.Schwartz@wichita.edu.
---
Washington University, St. Louis
Distinguished Lectures in the Philosophy of Psychology 2019
"Living with Memory: Can Individuals with Amnesia Consent?" April 18, 2019
"Gloomy Prospects and Roller Coasters: Finding Coherence in Genome Wide Association Studies of Psychiatric Disorders" April 19, 2019
---
Wichita State University
"Aristotle and Aztec Human Sacrifice" April 11, 2019
---
February 9, 2019: The WSU Department of Philosophy hosted the
Annual Meeting of the Kansas Philosophical Society
Introduction: Susan Sterrett, Wichita State University
Welcome address: Andrew Hippisley, Dean of the Fairmount College of Liberal Arts and Sciences, Wichita State University
Session 1
Chair: Jim McBain, Pittsburg State University
"Fake News on Social Media: Eliminating a Uniquely Noxious Market" Megan Joanna Fritts and Frank Cabrera, Kansas State University
"On the Contractualist Case for Eating Meat" Keith Harris, University of Missouri
Session 2
Chair: Jim Schwartz, Wichita State University
"Self-Reflexive Cognitive Bias" Joshua Mugg, Park University and Muhammad Ali Khalidi, York University
"Confucian Ethics and the Challenge of Gender" Dennis Arjo, Johnson County Community College
Session 3
Chair: Patrick Bondy, Wichita State University
"Epistemic Injustice in Aristotelian Ethics" Noell Birondo, Wichita State University
"Knowing Disability Transactionally: A Pragmatist Response to Epistemic Injustice" Sarah Woolwine, University of Central Oklahoma
Keynote Address
Chair: Susan Sterrett, Wichita State University
"The Mnemonic Puzzle" Sarah Robins, University of Kansas
---