Chair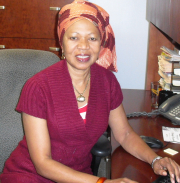 Dr. Chinyere Grace Okafor
Dr. Chinyere Grace Okafor, poet, playwright and fiction writer, is a Professor of Literature and Women's Studies,Director of the Center for Women's Studies and Chair of the Department of Women's Studies and Religion,Wichita State University.She has taught at the Universities of Southern Maine, Benin, Port Harcourt and Swaziland as well as Montgomery College, Rockville, MD.
Her research is interdisciplinary involving transnational gender, African literature, global and diversity education as well as mask communication.Okafor has won 2 Humanist-in Residence Awards(Cornell and Hunter College) for research and creative writing, Outstanding Faculty, Outstanding Department, Phenomenal Woman as well as Nigerian (ANA), South African (Betram) and other awards and honors. Active in women & international students' mentoring, she is the Vice President of the Association of African Women Scholars (AAWS). She has authored academic and creative works including eight books. For CV and more information, see
Email: chinyere.okafor@wichita.edu
---
Faculty/Lecturers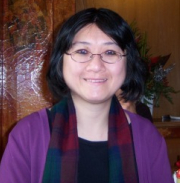 Dr. Doris T. Chang
Dr. Doris T. Chang is Associate Professor of Women's Studies atWichita State University. She received her Ph.D. in women's history and East Asian history from the Ohio State University in 2002. Her areas of expertise include Chinese socio-intellectual history, Taiwan studies, cross-cultural feminism, and the comparative history of women's movements in the Asian-Pacific Region and the United States. In 2009, Dr. Chang's book titled Women's Movements in Twentieth-Century Taiwan, was published by the University of Illinois Press. She presents paper regularly in national and international conferences and is the author of several refereed articles. To find out more about Dr. Chang's research and publications, see her curriculum vitae.
The courses Dr. Chang offers include the following:
WOM S 287 Women in Society: Social Issues
WOM S 370 Women in World Religion
WOM S 391 Women's Global Issues
WOM S 532 Women in Ethnic America
WOM S 579 Asian Women in Modern History
WOM S 580G Women in China/Chinese Diaspora
WOM S 587 Theories of Feminism
LASI 300 Global Issues
Email: doris.chang@wichita.edu
---
Marché Fleming-Randle, Ph.D.
Vice President & Chief Diversity Officer
Dr. Marché Fleming-Randle is the Vice President for Diversity and Community Engagement, Wichita State University (WSU). She earned an associate degree in science from the University Maryland, bachelor's degree in Elementary Education and master's degree in Adult and Continuing Education from Kansas State University, and her doctorate in Educational Leadership from Nova Southeastern University.

Dr. Fleming-Randle brings a wealth of experience and research on diversity issues that enriches her classes. Former Assistant Dean for the Fairmount College of Liberal Arts and Sciences, Former Assistant to the President for Diversity, Dr. Fleming-Randle brings a lot of experience to her office as Vice President for Diversity and Community Engagement where she straddles roles as the Chief Diversity Officer, oversees the President's Diversity Council and other university departments, monitors institutional equity and compliance issues, and serves as the university liaison for community engagement.

Her research and academic interests include mental health, child and youth programs and educational leadership and diversity. She has published a myriad of articles related to diversity, gender issues and mental health topics. She has also published handbooks on the Gumbo Analysis of Diversity, Martin Luther King Jr. and Black Women: Love, Lust and Loss and she has co-authored articles with fellow peers in her field of study. In addition, she is a motivational speaker, student advocate and public figure.

She teaches Women's Studies and Ethnic Studies classes such as Dealing With Diversity, and Hip Hop and Feminism. She has received several awards and honors including WSU's Excellence in Teaching Award, Wichita Urban Professionals' Mentor of the Year Award, WSU's Office of Diversity and Inclusion Phenomenal Woman Award and TRIO Disability Support Services' Lighthouse Award for Faculty of the Year.
For more information, go to:
https://www.wichita.edu/profiles/administration/military_veterans_and_first_responders/Fleming-Randle-Marche.php#:~:text=March%C3%A9%20Fleming%2DRandle%20is%20the,programs%2C%20educational%20leadership%20and%20diversity.
---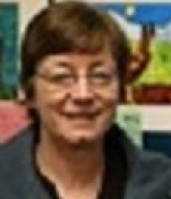 Dr. Deborah A. Gordon
Dr.Deborah Gordon, Associate Professor,Women's Studies is the co-editor of the book, Women Writing Culture, University of California Press as well as many articles on the relationship of feminism and ethnography. In 1998 she began research on Palestinian women's activism in the Palestinian Territories and has returned multiple times to research the shift in women's activism in the post-Oslo period. She has made numerous presentations for the public and at academic conferences on the Palestinian question as well as global learning when US students connect with the Palestinian Territories.Recently, she presented research on the use of the figure of the Muslim woman in the professionalization of Islamophobia.
Dr. Gordon has taught the following courses in Women's Studies: American Women in Popular Culture, Women in Society: Cultural Images, Gender, Race, and Knowledge, Arab Women and the Middle East Conflict, Gender, Race, and the East/West Divide, Women in the Middle East, Women and Sports, Theories of Feminism, and Feminist Methodologies.
Email: deborah.gordon@wichita.edu
---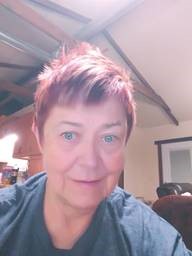 Patricia Morriss
A Learning Management Systems Specialist, at Wichita State University, her passion lies in teaching. She teaches courses in both the Women's Studies and Philosophy Departments at Wichita State University (WSU). With a BA degree in English and History from Mount St. Mary's College, Los Angeles, CA., MA in Philosophy from Catholic University of America, Washington D.C., MA in Religious Studies from the University of St Thomas in Rome, Ms. Morriss is still embarking on further studies. She has completed 18 graduate hours in Communication from University of Phoenix and WSU.
She has been at her current job at WSU for 25 years, starting by running the telecourse program and transitioning to working with online courses, she teaches online as well as face-to-face classes. Her hobbies include owning and operating a no-kill animal sanctuary where they care for approximately 500 animals. One of her favorite courses is "Women and Animal Rights," which she teaches online. She is prominent in Women's Studies online where she teaches "Diverse Women in Popular Culture" and other courses.
---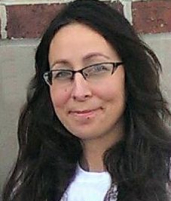 Jodie Simon
Jodie Simon is a Senior Lecturer of Women's Studies and Sociologyat Wichita State University. She has taught at WSU in some capacity since 2006 and also serves as an INTON certified instructor of English Composition & Business Technical Writing for Butler Community College with a QM emphasis in online teaching. Her areas of focus include, feminism, gender studies, literature, media literacy, popular culture and adolescence. She possesses MA Degrees in Liberal Studies: Anthropology, Sociology & Women's Studies; as well as, an MA in English Literature. She has presented her own research at several conferences including the 21st Annual Women in Society Conference in Marist, New York, and the Midwest Sociological Symposium and has been a guest speaker at several events: including the Women's Summit covering such topics as Women in Media & Women Empowerment.
Memberships have included the Midwest Sociological Society, the National Women's Study Association, and the Society for the Scientific Study of Sexuality. Her most recent certifications include Teaching & Learning, Online Teaching & Course Creation, Professional Development, and Gender & Sexuality Studies. Simon is qualified to teach through the following Learning Management Systems: Blackboard, ANGEL, and Canvas. She is the Co-Advisor of FOCUS (WSU Feminists) alongside Dr. Jodie Hertzog and the faculty advisor for the Women's Studies student group: SAFE (Student Action for Equality). Recent course designs and offerings consist of: Visual Sociology, Femme Fatale & the Fighting F*ck Toy, Men & Masculinities, and Intimate Relations. She also teaches in steady rotation: Women in Society Issues, Women in Society Images, Feminism & Girl Culture, Women's Personal Narrative, Introduction to Sociology, and Media & Society.
Email: jodie.simon@wichita.edu
---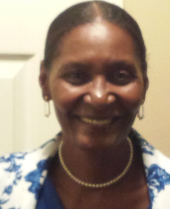 Carolyn Williams
Carolyn Williams a lecturer of Women's Studies has watchedfirsthand how images of women have evolved over time. Having received her Bachelor's of Arts in Women's Studies (2003) and her Master of Social Work in 2007 (Cum Laude) both from Wichita State University. Her efforts extent throughout and regardless of her role, she always keeps the focus on making an impact. While serving as a case manager for the Mid-Town Ryan White HIV/AIDS Center, she worked directly with patients educating them on the effects of HIV/AIDS as well as prevention of transmitting the HIV/AIDS virus. She has served as a program initiative coordinator for SANKOFA Health Collective and as a public speaker for the Student Support Services at Wichita State University. Having taught a variety of courses in the women's studies department over the past 11 years, Carolyn's mission has been to positively impact every student that enters her classroom. Her passion comes from working with students and having a direct impact of their views of women in our society.
A native of Wichita, she has witnessed the growth of the city and the development of the beautiful campus of Wichita State University. The Courses Carolyn lecture includes Diverse Women in Popular Culture, and Women Dependencies. An active member of her church St. Paul AME Episcopal Church, Carolyn enjoys singing in the choir and serving in the community. Carolyn has two adult daughters and two grandsons of whom she enjoys traveling to visit. Her hobbies include spending time with family, traveling, reading and dancing.
Carolyn can be reached at her email or during her posted office hours.
Email: Carolyn.Williams@wichita.edu
---
Graduate
Teaching Assistant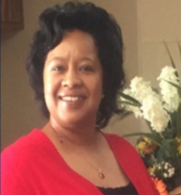 Christy L. Curry-Royal
Christy L. Curry-Royal has an extensive customer service background in the areas of administration and training. Christy joined the Women's Studies Department in fall of 2015 as a Graduate Teaching Assistant. Christy has received the Outstanding Undergraduate Ethnic Studies Award in 2014. Christy graduated magna cum laude from Wichita State University in fall of 2014 with a Bachelor of General Studies-Ethnic Studies and a minor in Women's Studies. Christy is now pursuing a Master of Arts in Liberal Studies from Wichita State University. Christy will use her degree in growing and developing future leaders to promote changes within Women's Equality.
---
Emeritus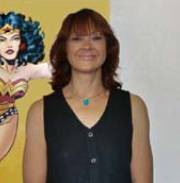 Dr. Ramona Liera-Schwichtenberg
Dr. Ramona Liera-Schwichtenberg was the Associate Professor of Women'sStudies. She has a Ph.D. from the University of Iowa in Communication Studies, and has taught at the University of Massachusetts-Amherst and the University of Georgia. She has published widely in the areas of post modern theory, cultural criticism and media (film/TV). She teaches The American Woman in Popular Culture, Latinas in Culture and Society, Theories of Feminism, and various film topics classes. She is working on a book on fashion and representation. She is active in Communication Studies on the national level and in the Latina community.