Art History and Creative Industries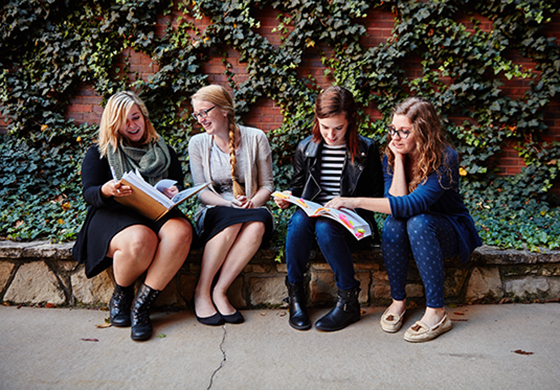 Engaging with the art that shapes our world.
Curators, critics, scholars and arts professionals keep the contemporary art world in motion—and so will you! ADCI's fresh, cutting-edge art history program focuses on art since 1990, technology, emerging media, community engagement and global exhibitions. An art history degree from WSU prepares students for careers in museums, galleries, international festivals, art criticism, creative entrepreneurship and scholarship. Gain professional experience in these fields along the way and add your voice to the creative conversation.
ADCI Art History Students Curate Major Exhibition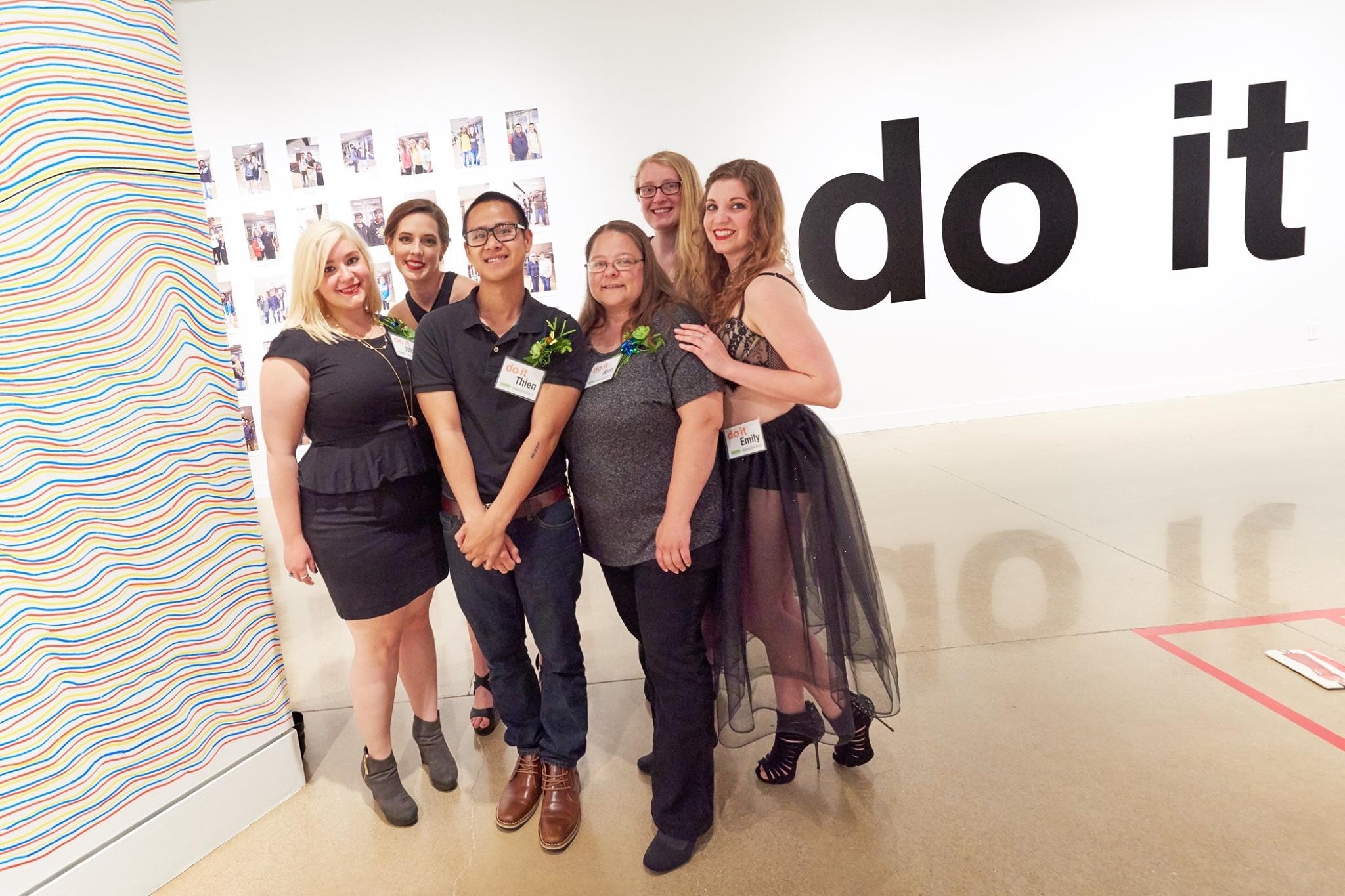 The School of ADCI delivers a curriculum unlike anything else in Kansas. Our QuickFire and SlowBurn courses incorporate professional opportunities so that students get the most out of their education. In spring 2016, our first SlowBurn class culminated with the opening of do it at the Ulrich Museum. Concepts in Creative Industries: Curation and Installation of do it, taught by assistant professor of art history and creative industries Dr. Brittany Lockard, was an unprecedented collaboration between ADCI and the Ulrich.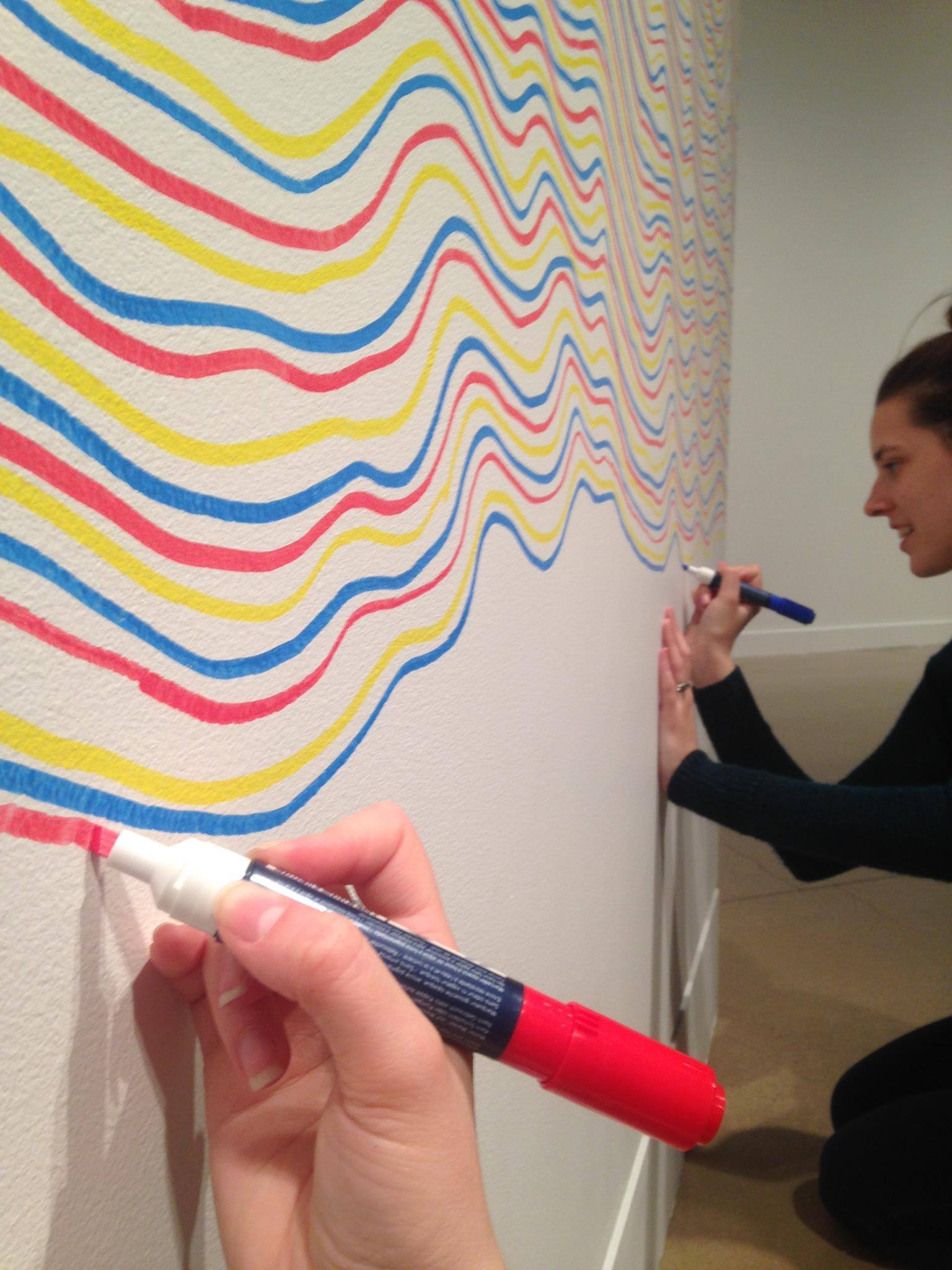 Shaleh Ake, Jillian Clough, Thien Doan, Anne Edwards, Alex Long and Emily Loy (collectively known as Team Awesome) are the six incredible students that saw this project from beginning to end. Over the course of the year, the students took on the roles of curators, artists, preparators, exhibition designers, event planners, marketers — almost every aspect of this exhibition was created, fulfilled, and experienced by the students who worked closely with Ulrich staff.
Congratulations to Team Awesome on this major success!
do it is on view at the Ulrich Museum of Art from April 23–August 28, 2016.
About do it:
do it is a traveling exhibition conceived and curated by Hans Ulrich Obrist, and organized by Independent Curators International (ICI), New York. The exhibition and the accompanying publication were made possible in part by grants from the Elizabeth Firestone Graham Foundation, the Robert Sterling Clark Foundation, and with generous support from Project Perpetual and ICI's International Forum and Board of Trustees. The Ulrich presentation is generously supported by the Gridley Family Foundation and Lee and Ron Starkel.
Connecting Fairmount Neighborhood with WSU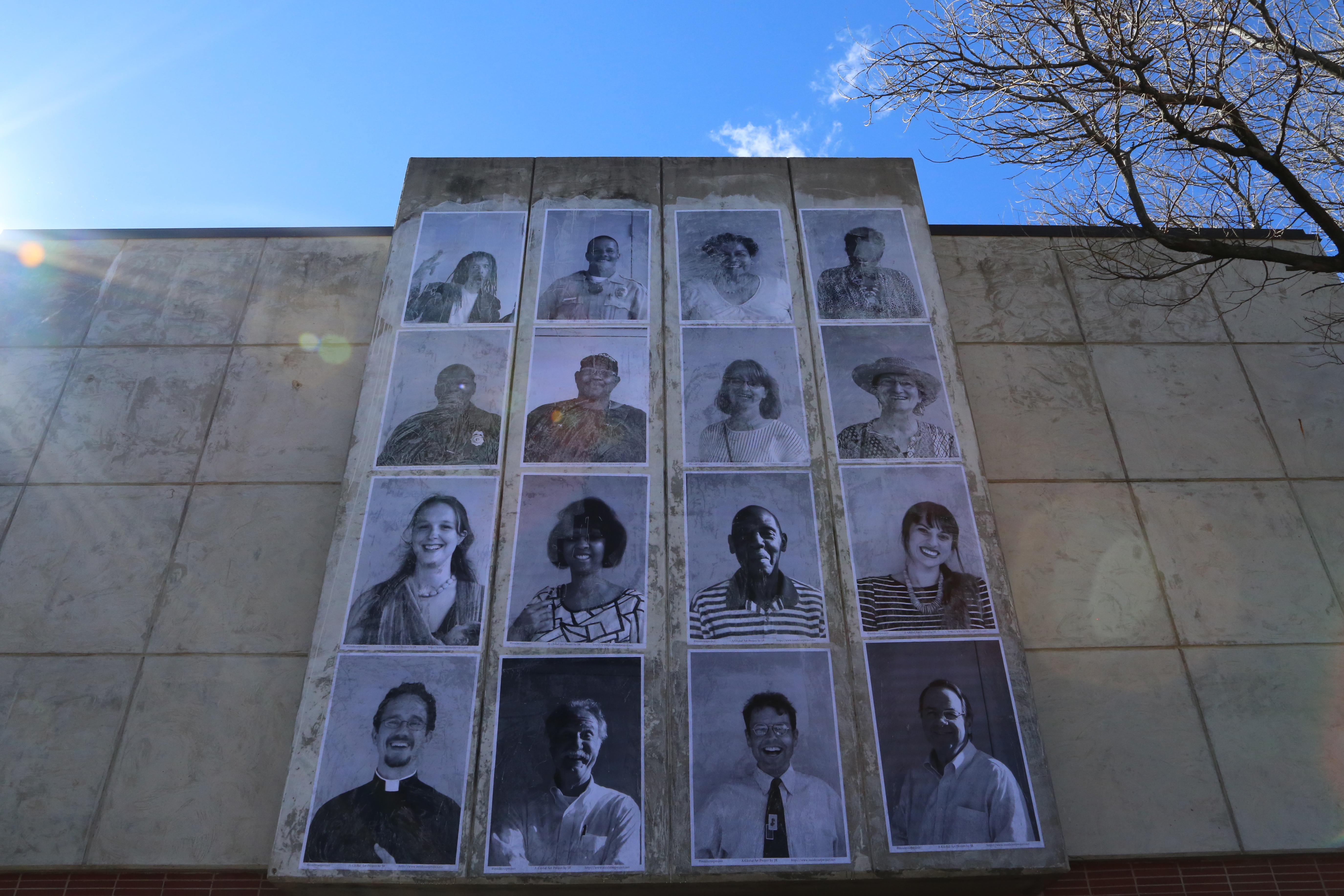 The historic Fairmount neighborhood and Wichita State are forging a vibrant new partnership. Together, leaders from campus and the community are working to improve safety and quality of life in the neighborhoods south of campus. Art is one of the most powerful ways to give voice to a community that is strengthening its identity and empowering residents.
This semester, assistant professor of art history Dr. Claudia Pederson and her Art and Networks class brought the INSIDE OUT Project to the Brennan Hall buildings, where WSU campus and the Fairmount neighborhood intersect. Dr. Pederson and her students took portraits of people from the Fairmount community and installed the photos on the façade of the buildings.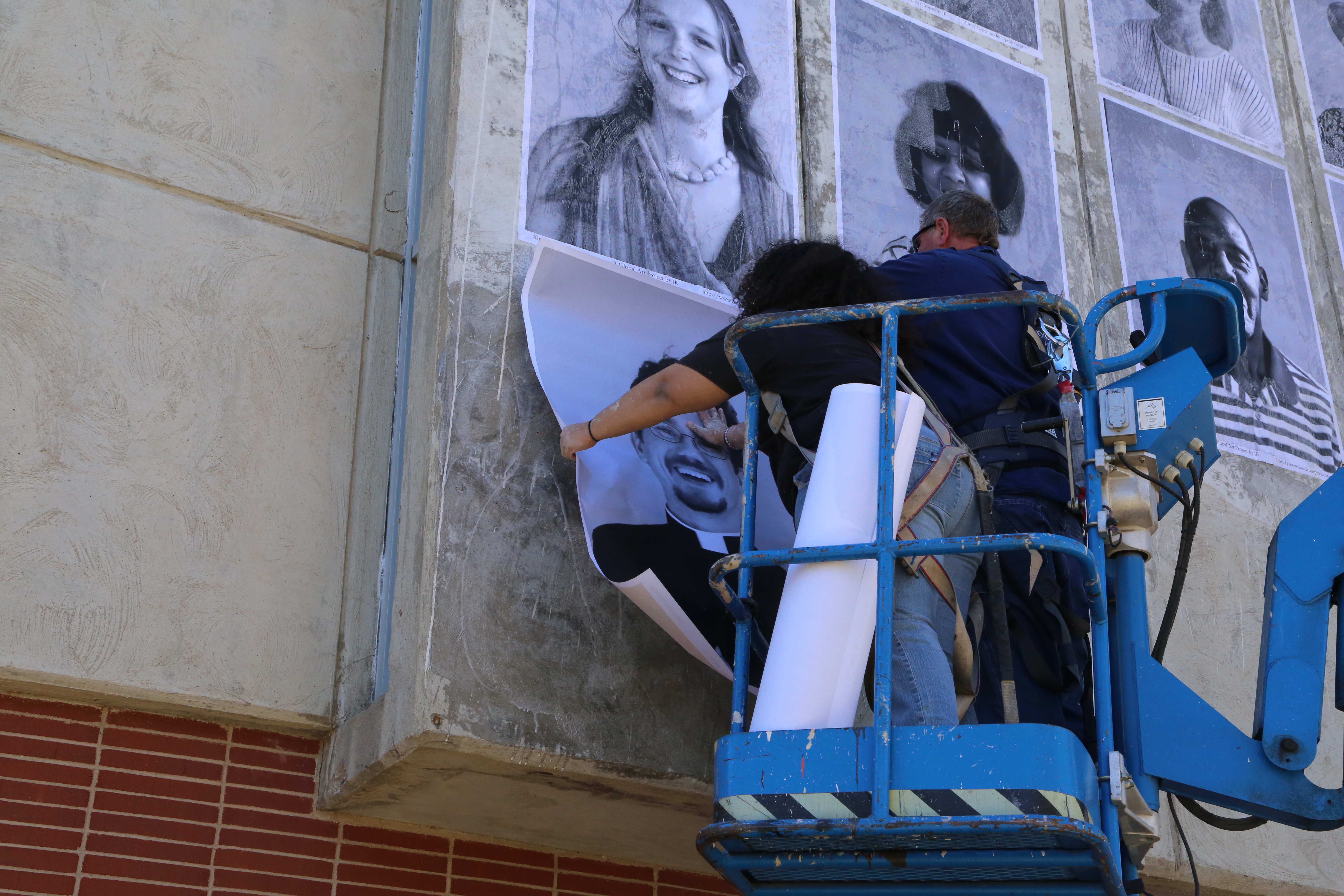 These portraits are wheat-pasted poster, but the mosaic of faces advertises people instead of products. ADCI student recognized the importance of making visible the faces of the Fairmount Neighborhood Association and WSU employees working to build bridges and strengthen our communities.
About INSIDE OUT:
On March 2, 2011, street artist JR won the TED prize at the TED Conference in Long Beach, California, and called for the creation of a global participatory art project with the potential to change the world. This project is called INSIDE OUT. INSIDE OUT is the world's biggest participatory art project with over 260,000 people having participated in 129 countries.
Each INSIDE OUT group action around the world is documented, archived and exhibited online. More can be found at: insideoutproject.com