Sculpture Media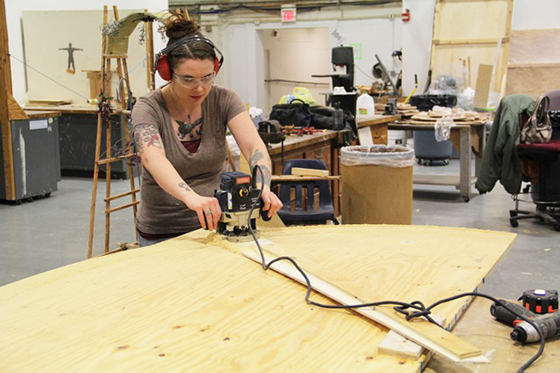 Putting the power and the tools in your hands.
Sculpture is perhaps the most expansive of all media. Encompassing objects of all sizes from miniscule to monumental with materials as diverse as the imagination can ponder, students pursuing sculpture media learn all manner of making in 3D and 4D. Clay figure modeling, steel fabricating, wood and stone carving, bronze and aluminum casting, vacuum-forming, installation, performance and digital design take place continually in the sculpture studios in Henrion Hall. Advanced students are expected to pursue disciplined study in theory, art history and materials through original work, studio critique, class readings and discussion.
Peace Pole Project.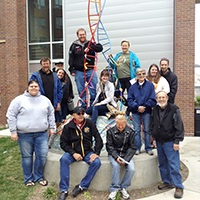 In 2015, the WSU Sculpture Guild was commissioned to make a Peace Pole as part of a global peace and art movement. The design is of a globe with three DNA strands waving together to symbolize a shared humanity among the nations. Ribbons are tied to the Peace Pole as wishes, intentions and prayers for peace. The Peace Pole Project symbolizes Wichita State University's commitment and dedication to world peace and student unity. Wichita State has a renowned outdoor sculpture collection, but this is the first student-made sculpture installed on campus. Visit the Peace Pole in the courtyard of Shocker Hall.