Summer Scene Painting
with Rachel J Downs
The WSU Fine Arts Institute now offers scenic painting classes for working professionals!
Stretch and paint your own 4'x8' theatrical flat in this totally interactive scenic painting workshop! In three days, this workshop will cover building theatrical flats, stretching and sizing, paint mixing, color matching, and numerous different painting techniques. Learn how to paint foliage, landscapes, weathered wood, and skies quickly and efficiently! All students will take home their work.
Class Dates: June 7, 8, 9
Class Times: 8:30am -5pm
Location: WSU Scene Shop - Duerksen Fine Arts Center
Cost: $250
To register, please click here.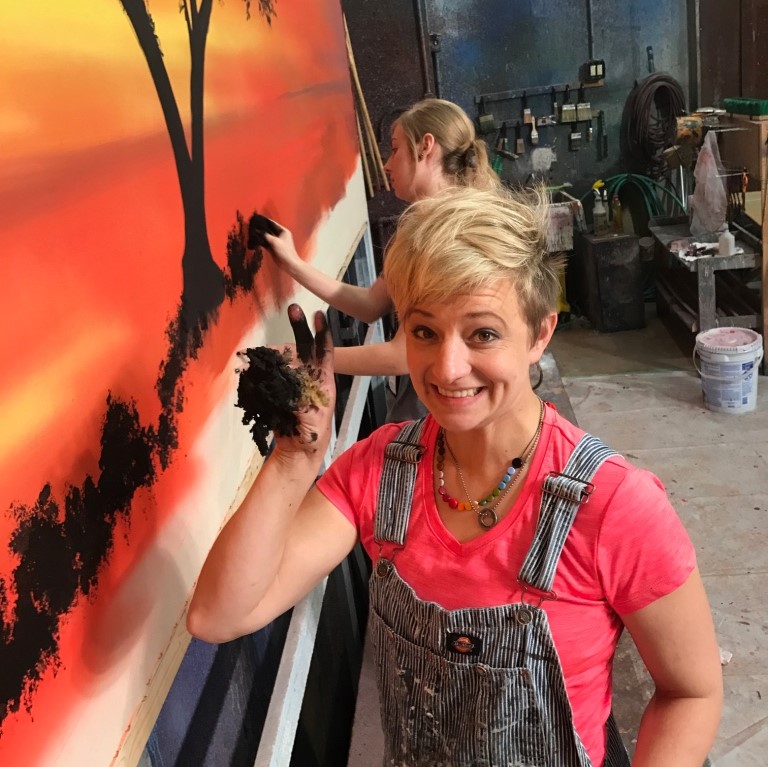 Rachel J Downs
Rachel is a local scenic artist and faux finisher who makes her living painting scenery, murals, and doing custom finishes in homes and businesses. She has a BA in Theatre and Communications, and has trained at Cobalt Studios, Prismatic Painting Studios, ArtiMatrix, Music Theatre of Wichita, and Faux Retreat. She has painted over 100 backdrops and designed over 100 productions for local theatres.

Check out more at www.wichitacustompainting.com