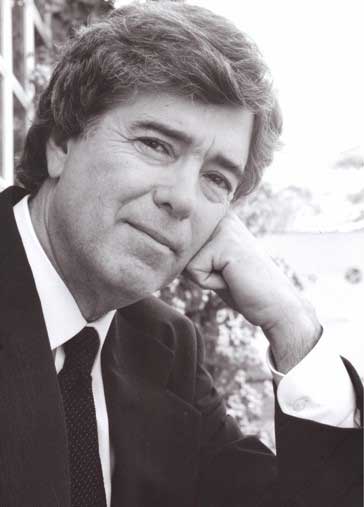 Dean Hargrove
Hollywood Writer and Producer
Dean Hargrove has written and produced hundreds of television programs in the US and around the world. His credits include THE BOB NEWHART SHOW, THE MAN FROM UNCLE, IT TAKES A THIEF, COLUMBO, THE PERRY MASON MOVIES, MATLOCK and many more.
But Hargrove's roots are in Kansas and Wichita, and the connection remains strong. Hargrove graduated with a bachelor's degree in political science, and some of his favorite memories of college are the relationships he established with professors such as David Farnsworth and the controversial Steve Worth.
It was probably Hargrove's participation in his fraternity and especially his time spent writing and directing shows for the student performance event called Hippodrome that spurred on his love of theater and film. After graduation, he moved to California to attend film school at UCLA, but left after about a year to pursue a writing career in television.
His first job was writing for "The Bob Newhart Show." That led to other freelance jobs until he became the sole staff writer in 1964 for "The Man from U.N.C.L.E." "That show opened a lot of doors for me," says Hargrove, describing a career that took him from a contract with Universal to one with Viacom and then Warner Brothers and eventually Sony International Television. Along the way he wrote and produced such hits as "It Takes a Thief," "Columbo," "Matlock" "Jake and the Fatman" and "Diagnosis: Murder." He also created three mystery movie series for the Hallmark Channel - McBRIDE, starring John LaRoquette, JANE DOE starring LEAH THOMPSON, and MURDER 101 starring DICK VAN DYKE.
Hargrove won a Primetime Emmy Award in 1974 for "Columbo" and was nominated four other times. He also won a GOLDEN GLOBE that year and four other nominations over time. As one of Wichita State's most distinguished alumnus, Hargrove was awarded the WSU President's Medal in 1996 and gave the university commencement address that year. Hargrove is married to Brenda, a professional photographer. One of their favorite pastimes is — what else — watching television.