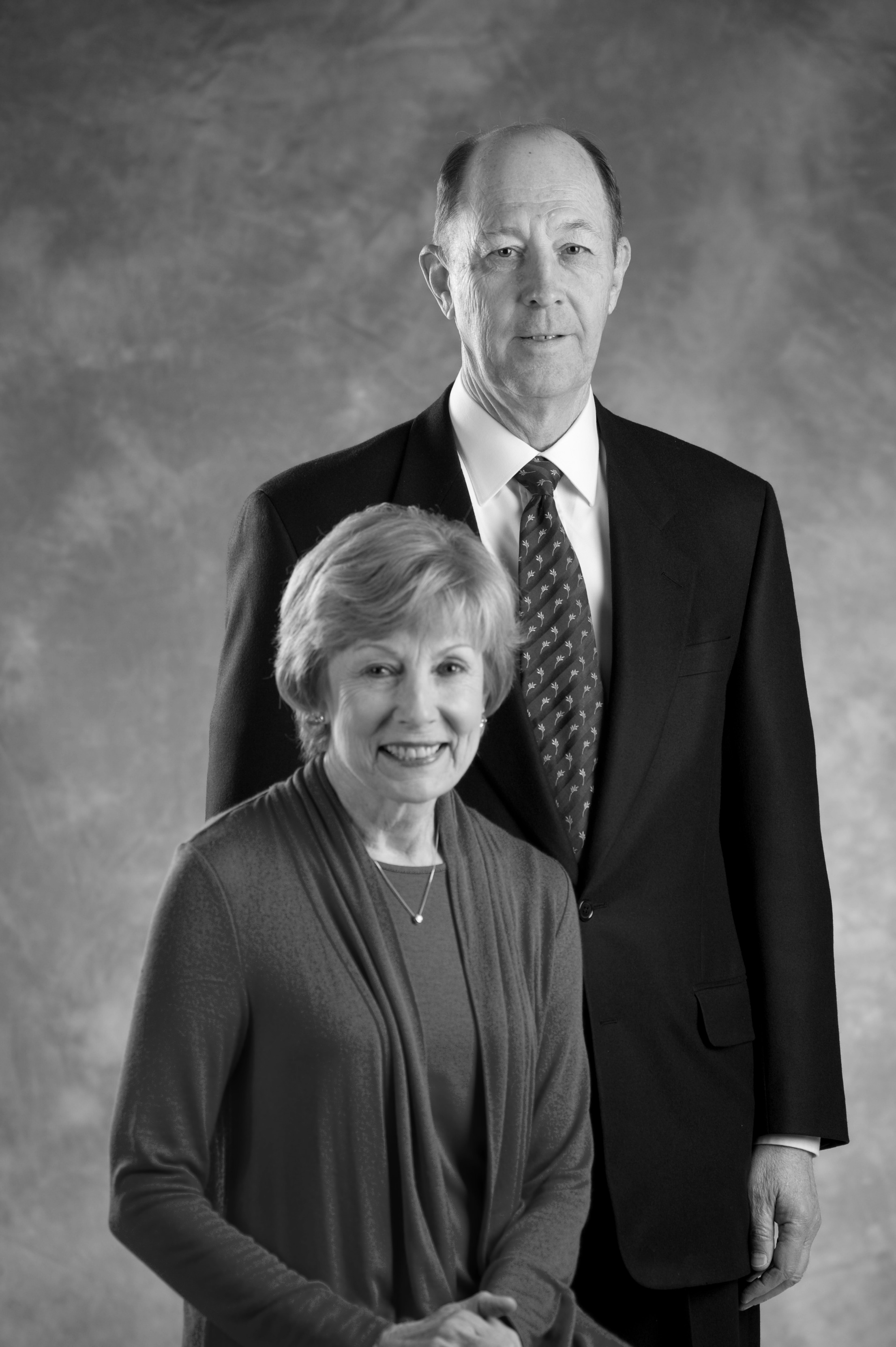 Mike and Dee Michaelis
Mike and Dee Michaelis first met in Junior High, but only really became "an item" for good while they were both studying at the University of Kansas. They married shortly after graduation and gave birth to their only child, a son named Matt, in 1971.
Mike Michaelis is the Vice Chairman of the Board of Wichita-based Emprise Bank, a community bank that, under his management, expanded dramatically -- currently Emprise possesses more than $1.5 Billion in assets and serves some 20 communities in the Kansas area.
Art has long been a special focus, both personally for the Michaelises, and in creating a bar-none corporate art collection of more than 1,000 works of Kansas art and artists. (A behind-the-scenes art tour of the Emprise collection and the extensive art storage facilities is a must-do for any Kansas art-lover).
Little known fact: Mike played on the basketball team at KU. Wow! A natural athlete, Mike has parlayed that early basketball talent to a lifelong love of squash, in which he is a competitive player, taking on multiple games a week.
Dee worked as an Early Childhood Teacher/Pre-K, in addition to her own varied artistic endeavors. She is an accomplished weaver and artisan. (And the best Grandmother in the world to her 3 grandkids).
Dee is also a gourmet chef and baker and was an early adopter of the "whole foods"/natural food lifestyle, being the daughter of one of Wichita's early natural grocer/health food purveyors. (In fact, for years, Dee herself would bake Christmas cookies - from scratch - for every employee at Emprise Bank!)
Mike has received numerous awards for his role as a Patron of the Arts -- including the Americans for the Arts' prestigious Business Top 10 award in 2008 and a Governor's Art Award in 2007 from then-Governor Kathleen Sebelius.
He has served on the Boards of numerous art museums and institutions, including the Wichita Art Museum, the Spencer Art Museum at the University of Kansas, the Ulrich Museum of Art at Wichita State University, and recently spearheaded a multi-million dollar capital campaign for the construction of the new Mary R. Koch Arts' Center (known as MARK Arts).
Art from the Emprise Collection is currently on loan to the Museum of Modern Art and has been showcased in the U.S. Department of State's "Art in Embassies" Program.
Mike hails from an old Kansas family from Russell, Kansas (though both Mike and Dee grew up in Wichita). Mike has fond memories of spending young summers working the concessions stand at "The M & M" (the beloved drive-in movie theater in Russell his grandparents created and ran).
Mike and Dee now divide their time between Wichita, Kansas City, and New York City. They layer in a yearly trip to Santa Fe, New Mexico; meeting with artists, gallery-owners, and other art-world luminaries in each location. The couple's passion for art informs everything they do.