MuM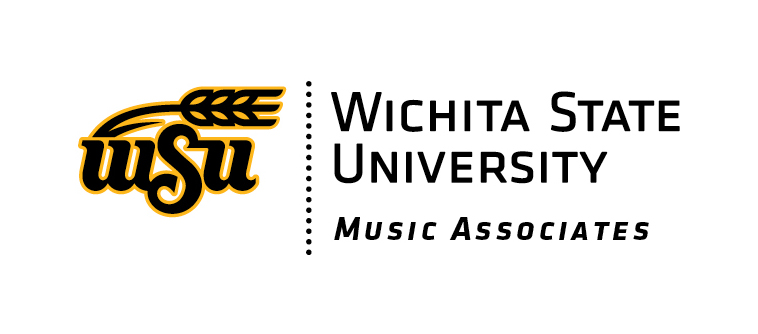 Think your single, small contribution can't make a difference?

Think again!

Music Associates is a group of community members who pool their financial resources into a single fund benefiting students of the School of Music. Enhancing the opportunities for music students at WSU is the sole purpose of Music Associates. None of the projects we support are funded by state or municipal allocations, so without private funding, they simply would not occur.
Please join us in this effort to maintain the tradition of musical excellence at Wichita State University.

Contributions are tax-deductible. Giving levels are:
Principal $35-$99
Soloist $100-$249
Concert Master $250-$499
Guest Artist $500-$999
Maestro $1000+

Give Now:

Select "Music Associates"
when selecting Program
For more information, you may also download our brochure HERE.

Officers
Jerry Juhnke, President
Stephen English, Treasurer
Joe Emery, Vice President
Ruth Ann Messner, Secretary
Justus H. Fugate, Immediate Past President
Members
J.C. Combs
Judy Conners
Dennis Danders
Bill DeVore
Celia Goering
Diana Gordon
Mary Herrin
Daniel Householder
Delmar Klocke
Stephen Luttrell
Jane McHugh
Walter Myers, Emeritus
Denny Senseney, Emeritus
Kathe Decker Thompson
Tom Wine

Ex Officio
Rodney Miller, Dean, College of Fine Arts
Aleks Sternfeld-Dunn, Director, School of Music
Samuel Ramey, Distinguished Professor of Opera
Alan Held, Ann & Dennis Ross Faculty of Distinction in Opera
Aaron Winter, Senior Director of Annual Giving, WSU Foundation
Photos from a past Spring Soirée
Music Associates donors are invited to a private concert and party featuring students who are receiving Music Associates scholarships.
Many thanks to Bill and Alta DeVore, for sharing their house for the day, and great job to the students who performed!
All photographs by Russ Widener