A letter from the Chief Diversity Officer
Greetings Shocker Nation!
My name is Dr. Marché Fleming-Randle and I have the honor of serving as your Chief Diversity Officer! The role of the Chief Diversity Officer (CDO) was established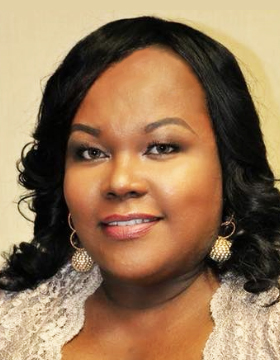 in June 2015 by President John W. Bardo to provide leadership and vision for initiatives that align with the principles and goals of inclusive excellence at Wichita State. The Chief Diversity Officer, in collaboration with the President's Diversity Council, partners both horizontally and vertically throughout the university to support WSU faculty, staff, students and community to create a campus that reflects and promotes – in all community members – the evolving diversity of society as a part of the overall university strategic plan.
Inclusive excellence enhances the learning experience by exposing and challenging us to consider, weigh, and value the thoughts, experiences and practices of others different from ourselves. As a university leader, I strongly believe that we have an obligation to create the best possible educational environment for students whose lives are likely to be significantly changed during their time at Wichita State University and we will only be successful when we promote inclusive excellence for all.
I encourage you to explore the website, where you will find a wealth of information on events, activities, programs, opportunities, and resources related to inclusive excellence and is often referred to as diversity, equity and inclusion.
Sincerely,

Marché Fleming-Randle, Ph.D.
Vice President and Chief Diversity Officer