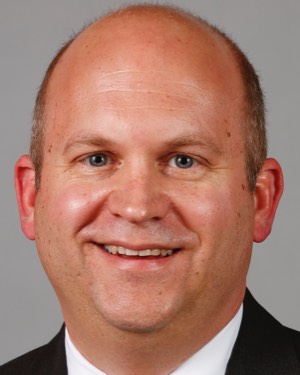 Vice President for Research and Technology Transfer, Executive director of the National Institute for Aviation Research
A Bloomfield Distinguished Professor of Aerospace Engineering. As NIAR executive director, Tomblin oversees fifteen laboratories in four locations encompassing 350,000 square feet, 350 employees and a yearly budget of $45+ million.
Under his leadership, NIAR has gained worldwide
recognition in the area of composites and advanced
materials; greatly expanded its capabilities and footprint;
and more than doubled its yearly funding.
Tomblin also serves as director of NIAR's Composites and Advanced Materials Lab,
Mechanical Test Labs, Center of Excellence for Composites and Advanced Materials
(CECAM) and National Center for Advanced Materials Performance (NCAMP). He serves as
administrator of the Composite Materials Handbook 17 (CMH-17) working group meetings
and co-chair of the CMHG-17 data review working group. CECAM, NCAMP and CMH-17 are
FAA-sponsored research programs revolutionizing the use of composites and advanced
materials in the aviation industry.
Prior to becoming executive director, Tomblin served as NIAR's director of research and
development and as an associate professor for WSU's College of Engineering from 2000-
2004 and as an assistant professor of aerospace engineering for WSU from 1994-2000.
Additional honors achieved by Tomblin include Composite Materials Handbook
Distinguished Service Award; Military Handbook 17 Appreciation; NASA Group
Achievement Award (AGATE); NASA Turning Goals into Reality Award (AGATE); NASA
AGATE Leadership award; AGATE Alliance Association Award; Dwayne and Velma Wallace
Outstanding Educator Award for Excellence in Research; Wichita Business Journal 2012
Newsmaker; Ingram's 2013 50 Kansans You Should Know; Wichita Business Journal 40
under 40.
He received his Ph.D., master's degree and bachelor's degree from West Virginia University
in Morgantown, WV.