Thank you for taking time to visit our website.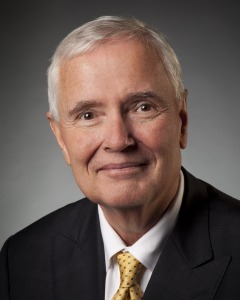 Wichita State University has a deep history of excellence in teaching, engaging scholarship and public service that is critical to the future of Wichita and the entire state. As Kansas' center for experience-based learning, we're unique in that we are focused on preparing students to enter a work force well-resourced for the world they will begin to lead. That preparation is made possible not just by world-class faculty and research opportunities, but by the very city we call home, a city that serves as Kansas' hub of business, industry, the arts and medicine.
I invite you to explore Wichita and Wichita State University. I'm sure you'll discover, as many thousands of students and alumni have discovered, that you can do more and be more at Wichita State.
Go Shockers!
John Bardo
President