Plains Regional Regatta
The Plains Regional has moved locations.
Due to high river flow the regatta has moved to the Little Arkansas River.
Sunday, May 5, 2019
Wichita KS
First Race: ~ 8:00 a.m.
Last Race: ~ 1:30 p.m.
Saturday Practice: With the change in venue sites teams will not have access to rowing equipment to practice on Saturday.
Race Structure:
Teams will launch/recovery from the Ralph Wulz Tennis Center parking lot located at 551 N Nims.
Races will run upstream from just south of Murdock St to just before 11th Street Bridge for all big boats(4+'s and 8+'s). The race course will be 1250m against the current. (insert image of race course)
Due to the change in venue and set-up and time constraints all small boats will race sprints in front of the dock by S. Nims Bridge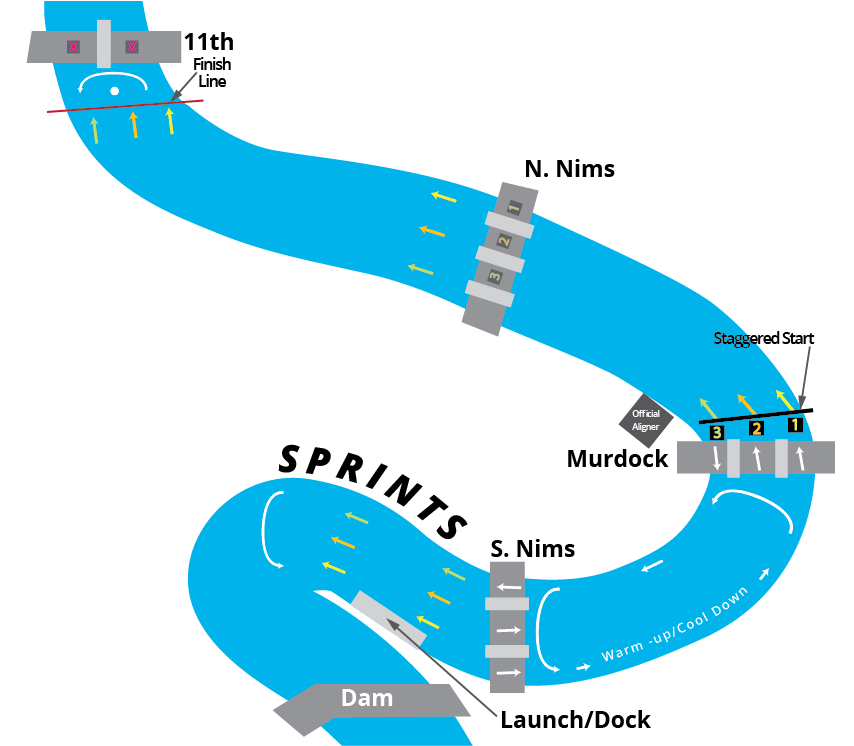 Driving/Parking/Spectators:
Be advised their will be road closures throughout the area between 7 a.m.-12 p.m. for the Prairie Fire Half Marathon. You can see the road closures here
Spectators are encouraged to view the races between Murdock and 11th street for the 4+'s and 8+'s and infront of the dock by S. Nims for all small boats. Due to road closures spectators will have to park and walk to the races. Information on parking is on our venue/directions/parking link.
Restrooms Available:
City Park restrooms by the Kansas Wildlife Exhibit in River Side Park
Port-a-john by roundabout near east side of Murdock St. Bridge