Immerse yourself in the Shocker experience. Whether a student or a fan, enjoy activities put on by Wichita State at this year's Riverfest.
Activities
Shocker Pet Pathway game
Shocker Store mobile truck
Boathouse and River Vista tours
Admissions information
Veterans Upward Bound
OneStop/First Year Advising information and giveaways
Activity with the Ulrich Museum
Cohen Honors College information
Photo Booth with Counseling and Prevention
Free Yoga
At 12 p.m. on the lawn outside the River Vista Shocker Rowing Boathouse, there will be a free yoga class.
Maps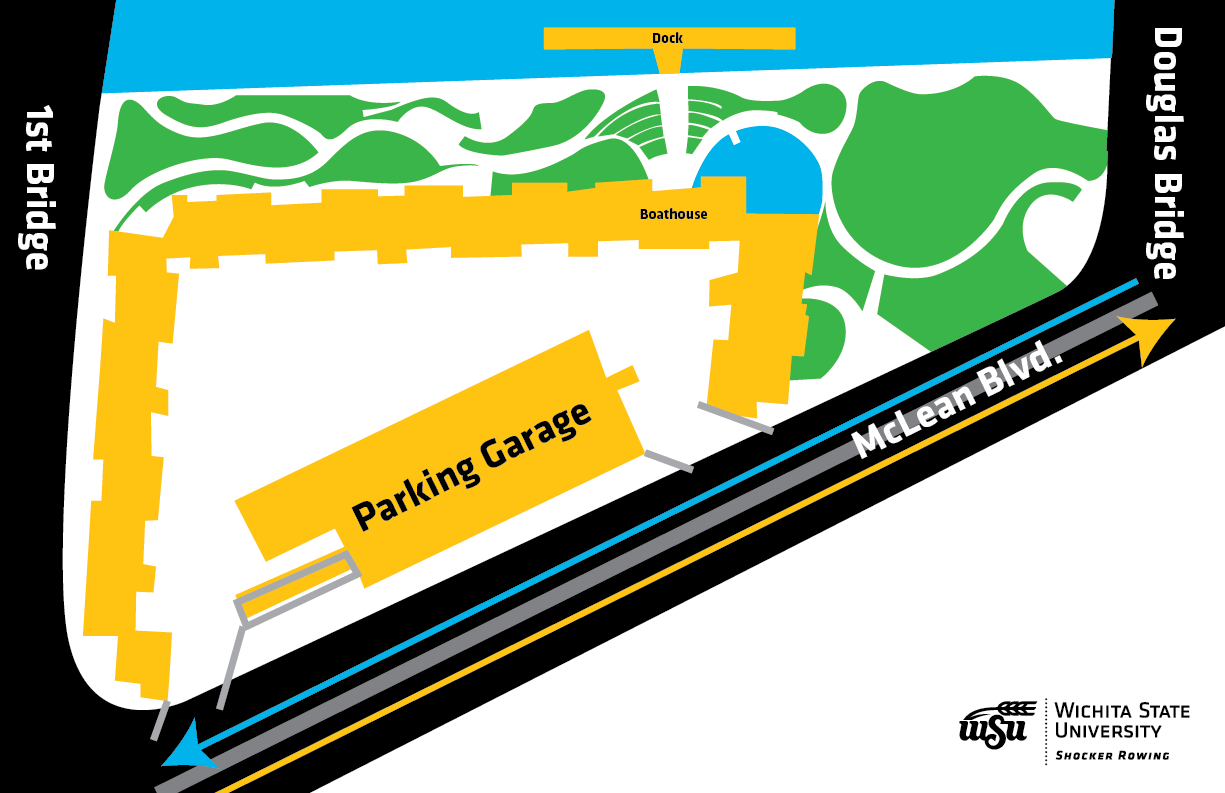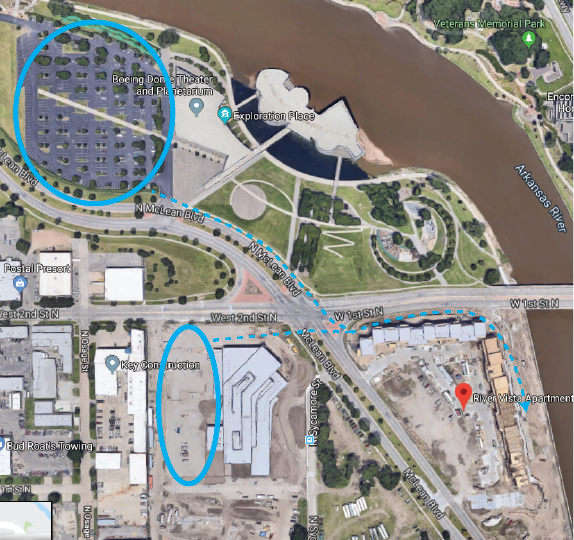 Shuttle Schedule
| | | | |
| --- | --- | --- | --- |
| Arrive at WSU | Depart from WSU | Arrive at RiverVista | Depart from RiverVista |
| 10:45 a.m. | 10:50 a.m. | 11:10 a.m. | 11:15 a.m. |
| 11:35 a.m. | 11:40 a.m. | 12:00 p.m. | 12:10 p.m. |
| 12:30 p.m. | 12:40 p.m. | 1:00 p.m. | 1:10 p.m. |
| 1:30 p.m. | 1:40 p.m. | 2:00 p.m. | 2:10 p.m. |
| 2:30 p.m. | 2:40 p.m. | 3:00 p.m. | 3:10 p.m. |
| 3:30 p.m. | 3:40 p.m. | 4:00 p.m. | 4:10 p.m. |
| 4:30 p.m. | 4:40 p.m. | 5:00 p.m. | 5:10 p.m. |
| 5:30 p.m. | 5:40 p.m. | 6:00 p.m. | 6:15 p.m. |
Groups Attending
| | | | |
| --- | --- | --- | --- |
| Admissions | Campus Recreation | Cohen Honors College | Counseling and Prevention |
| Discover WSU | GoCreate | OneStop Student Services | Shocker Rowing |
| Shocker Store | Ulrich Museum of Art | Veterans Upward Bound | Wichita Rowing Association |
| WSU Foundation | | | |