South Kansas Manufacturing Community
Tactical Investment in Advanced Manufacturing Capabilities
Wichita State University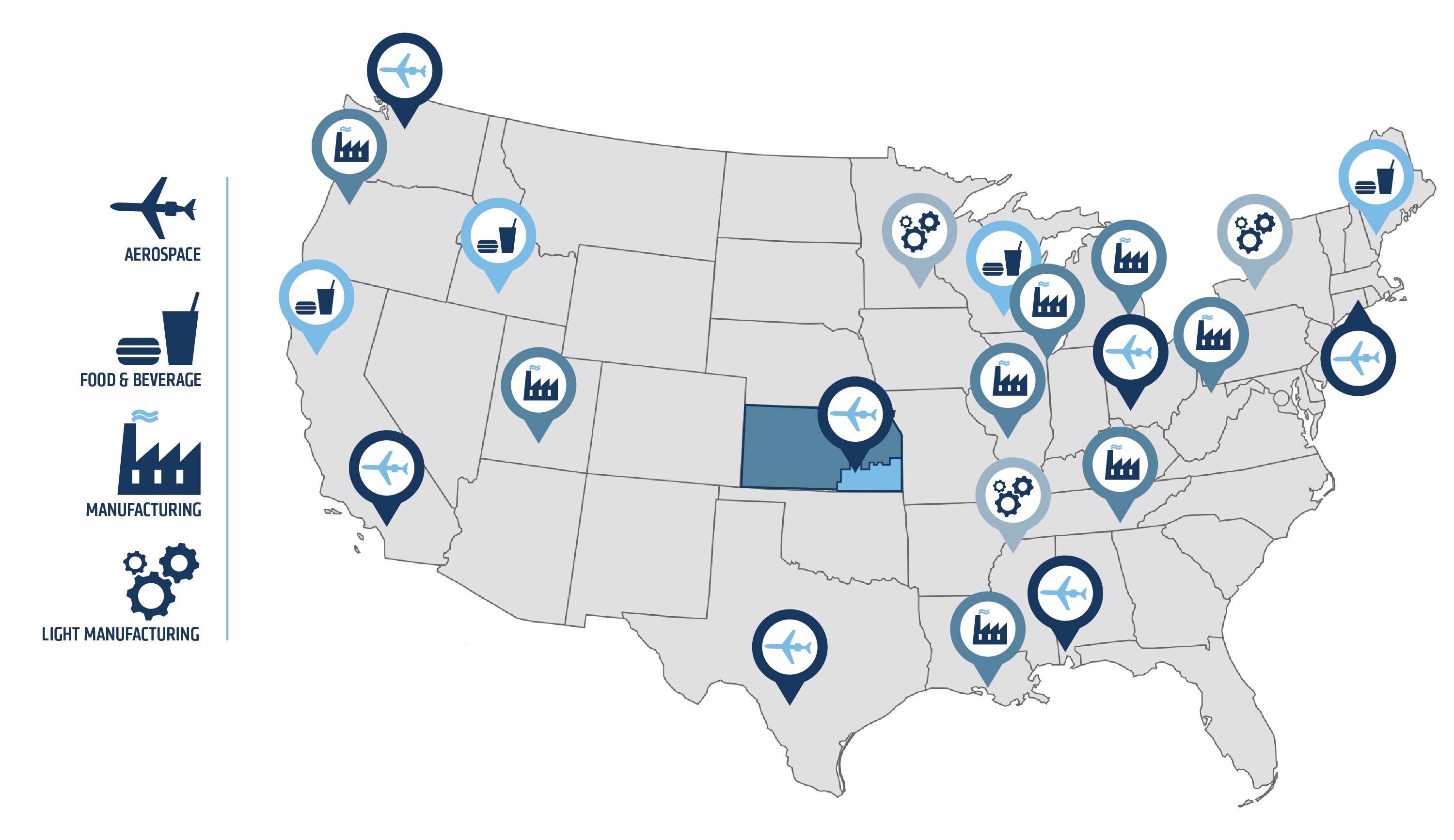 In May 2014, South Kansas was designated by the U.S. Department of Commerce Economic Development Administration (EDA) as a "Manufacturing Community". South Kansas numbers among the most manufacturing-specialized regions in the United States, with a disproportionately high percentage of employment contingent on the manufacturing sector. The South Kansas Manufacturing Community seeks to make aerospace manufacturing an anchor for a diversified sector, with investments in manufacturing research centers, supply chain integration investments, and up-skilling projects targeting the regional workforce.
Decades of production have built a comprehensive network of precision machine shops, tool and die shops, and subcontract manufacturers with some of the most specialized equipment in the world for metal and composites manufacturing. To grow or even maintain its competitive edge, the region has identified a need to deepen its innovative capacity. In particular, the region has crafted a strategy centered on developing university centers of excellence and industry-driven curriculum to support manufacturers in flexible design, advanced materials development, automation, and prototyping.
The Benefits for South Kansas
Manufacturers and identified partners in the Manufacturing Communities' original IMCP proposals will be eligible for:
Preferential consideration for funding streams identified by the IMCP Participating Agencies as furthering IMCP goals, thereby assisting Manufacturing Communities in bolstering their economic development plans. Communities will only receive preference when applying for grants and projects consistent with the community's economic development strategy.
Possibility of preferential or elevated consideration for contracts with the following IMCP participating federal agencies:
Department of Housing & Urban Development
Department of Transportation
Dept. of Labor, Employment & Training Admin
Appalachian Regional Commission
Dept. of Commerce Economic Development Admin
Environmental Protection Agency
Department of Defense
Small Business Administration
Department of Education
National Science Foundation
Department of Agriculture
Delta Regional Authority
Department of Energy
A point of contact to assist the Manufacturing Community to access Federal economic development funding and non-funding related to specialized services provided by the IMCP Participating Agencies. These specialized services may include: big data analytics; capacity-building assistance; and capital access consulting.
Branding/promotion under the Manufacturing Community designation that may be helpful in attracting partners and investors behind the community's development strategy.
To request additional information about this program and its opportunities, please fill out and submit the following client request form.