Overview
FMLA is a law and University policy that allows unpaid leave for eligible employees with a qualifying event. Its purpose is to provide job and benefit protection for an eligible employee. Visit the following links for policies, guidelines, and application.
---
Forms:
Family or Medical Leave Request Form: as a first step in the leave request process, please fill out a request form and submit it to totalrewards@wichita.edu. A member of the Total Rewards team will then contact you with next steps in the process, including providing you with a certification to complete and submit. If your leave request is related to your own or a family member's serious health condition, the certification must be completed by the treating health care provider. Under FMLA, employees must provide 30 days advance notice of the need to take leave when the leave is foreseeable. When it is not possible to give 30 days' notice, the employee must provide notice to both their manager and HR as soon as practicable.
If you are taking leave related to your own medical condition, you will need to provide a work release from your health care provider prior to returning to work. You may submit this information on a doctor's office form or you may have them submit a Return to Work Authorization.

Additional Resources:
---
Who to Contact
Total Rewards Team
totalrewards@wichita.edu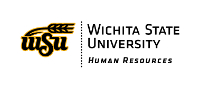 SME: CB
Reviewed: 07/17/2018 HJB
Updated: 08/08/2018 CB