Volunteering with Kansas Mentors Program
As a State of Kansas employee you have the chance to help close our "mentoring gap." Each pay period, you are eligible for up to 90 minutes of paid time to volunteer in an approved Kansas Mentors' program. Read more about the Executive Order implementing this opportunity.
How to participate:
Visit the Kansas Mentors website to find an eligible mentoring program with which you may volunteer.
Submit a State Employee Mentoring Request (or pdf) form to your supervisor.
Once your supervisor approves the form, submit the form to Human Resources for final review.
Remember, this time is granted only for mentoring that takes place during your regular work schedule.
---
Total Rewards Team
totalrewards@wichita.edu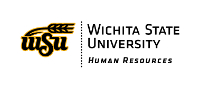 Reviewed:06/15/2017 SH