Overview
Sick leave is accumulated paid leave allowed for illness, doctor appointments and disability of an employee or employee's immediate family member. Immediate family includes persons related to them by blood, marriage or adoption, and minors residing in their home as a result of court proceedings pursuant to the Kansas code for care of children or the Kansas juvenile offender's code. After the first three days, Family and Medical Leave Act (FMLA) requirements limit coverage to employee, spouse, children and parents. Also see the FMLA section of the website.
Each probationary, provisional, and regular employee earns sick leave beginning with their first day of employment. Leave earned during a pay period cannot be used until the first day of the following pay period. Non-exempt employees use sick leave in .25 hour increments and exempt employees use in 4-hour increments. All full-time benefits-eligible employees will accrue 3.7 hours of sick leave per pay period with no maximum accrual. When an employee is not in pay status an entire pay period, leave is calculated on a pro rata basis of their regular schedule. No sick leave will be earned for periods when an employee is on leave without pay. If upon retirement, or upon termination of employment when retirement eligible, accrued sick leave is paid to eligible employees as follows:
• After 8 or more years of service and 800 hours accrued, 240 hours (30 days) paid.
• After 15 or more years of service and 1000 hours accrued, 360 hours (45 days) paid.
• After 25 or more years of service and 1200 hours accrued, 480 hours (60 days) paid.
Benefits Eligible Exempt Sick Leave Earnings
| | |
| --- | --- |
| Hours in Pay Status per Pay Period | Hours Earned per Pay Period |
| < 1.0 | 0.0 |
| > 1.0 | 3.7 |
Benefits Eligible Non-exempt Sick Leave Earnings
| | |
| --- | --- |
| Hours in Pay Status per Pay Period | Hours Earned per Pay Period |
| 0 - 7 | 0.0 |
| 8 - 15 | 0.4 |
| 16 - 23 | 0.8 |
| 24 - 31 | 1.2 |
| 32 - 39 | 1.6 |
| 40 - 47 | 2.0 |
| 48 - 55 | 2.4 |
| 56 - 63 | 2.8 |
| 64 - 71 | 3.2 |
| 72 - 79 | 3.6 |
| 80+ | 3.7 |
Who to Contact
Total Rewards Team
totalrewards@wichita.edu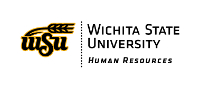 SME: CB
Created: 08/24/2018 CB