2019 SEHP Annual Open Enrollment
All benefits-eligible employees MUST make elections for the 2019 plan year (January 1 - December 31, 2019) between October 1-31, 2018.
If you do not participate in Open Enrollment, your plan WILL change and automatically default to Plan N with an HRA.
Open enrollment elections are effective January 1, 2019. Employees can refer back to this website for future communications pertaining to Open Enrollment. Please note that information about 2019 Open Enrollment is still forthcoming from the administrators of the State Employee Health Plan. The Total Rewards team will update this page as more information becomes available.
Informational Meetings
Multiple meetings have been arranged, both online and in person. While it is not mandatory to attend a meeting before making your elections, these meetings will update employees on all changes to the coverage and rates of the State Employee Health Plan.
In-Person:
Attend one of Total Rewards Informational Meetings In-Person:
Online:
Can't attend an in-person informational meeting? Do you prefer to learn about the information from the comfort of your computer? We have many options to suit your needs:
View the SEHP PowerPoint Presentation here.
View the WSU Total Rewards Plan Year 2018 Open Enrollment Presentation here.
---
How to Complete Open Enrollment for 2019
Benefits open enrollment begins on October 1st and must be completed no later than October 31, 2018. Click here to login to the State Employee Health Plan Member Portal (MAP) to make Open Enrollment changes. If you have previously registered, log in with your email and password.
If you have not previously registered, or have forgotten your username or password, you may re-register your account as often as needed. To register, you must provide your State ID # which can be found by logging in to https://mywsu.wichita.edu/index.html, go to the 'Faculty/Staff' tab, and hover over the SHaRP ID box.
See the SEHP 2018 Open Enrollment PowerPoint presentation
See the 2019 Health Insurance Booklet
---
Other Important Information
All employees are required to make a benefit election. Review the following for important enrollment details.
MAKE AN ENROLLMENT SELECTION or you will automatically DEFAULT TO PLAN N*

You must review the all plans and rates, and go online to choose the plan that is right for you.

If you do nothing, your plan WILL change!*

Be sure your rates reflect your employment status (i.e., part-time, full-time, HealthyKIDS).
Choose a new carrier, add/remove dependents, etc.
If you are adding/changing dependents you must provide acceptable documentation (see http://www.kdheks.gov/hcf/sehp/DependentDoc.htm)

HEALTHY KIDS APPLICATIONS ARE REQUIRED EACH PLAN YEAR
FLEXIBLE SPENDING or DEPENDENT CARE ACCOUNT ELECTIONS ARE REQUIRED EACH PLAN YEAR
*Employees enrolled in vision only, or waived coverage, do not need to make an election. All other employees will default to a PLAN N.
Please remember to print your online elections for your own records. Benefit confirmation statements will be available for employees to view online by mid-December, 2018.
NO LATE ELECTIONS ARE PERMITTED. October 31st, is the last day to make corrections to your 2019 open enrollment elections. After October 31st, no changes can be made unless you have a qualifying event (e.g., marriage, divorce, birth, death, loss/gain of other health insurance, etc.).
---
Who to Contact
If you need assistance or have questions regarding Open Enrollment, you may contact:
Kansas Department of Health and Environment - State of KS Employee Health Plan at kdhe.SEHPMembership@ks.gov.
Human Resources - Total Rewards Team at totalrewards@wichita.edu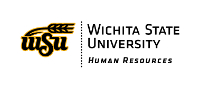 ---
SME: DR/HJB
Updated: 07/17/2018: HJB