Healthy habits can earn big bucks!
HealthQuest by Cerner is a program that rewards State of Kansas Employee Health Plan (SEHP) participants for completing activities that promote physical, mental, and emotional wellness. HealthQuest provides two incentive programs, which may vary depending on the SEHP plan in which you are enrolled.
Many of the activities available for incentive program participation are simple: get an annual Well Man or Well Woman exam, go for an annual eye exam, go to the dentist twice per year! In addition, guided online workshops, real-life wellness challenges, and simple webinars are just a few ways to earn points and support healthy lifelong habits!
Frequently Asked Questions
Who to Contact
HealthQuest
KDHE.HealthQuest@ks.gov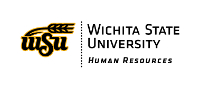 SME: DLR/HJB Revised: 03/14/2019 HJB