WSU Initial Health Insurance Enrollment
State of KS Employee Health Plan
New benefits-eligible employees at Wichita State University must register an account with the State of Kansas Employee Health Plan in their Member Portal to select medical, dental, and vision benefits.
NOTE: You will receive an instructional email within 4 weeks of your hire date, informing you when the portal is open for you to elect your Initial Enrollment Health Benefits. You WILL NOT be able to log in and enroll until that time!
---
State Employee Health Plan (SEHP)
*Please NOTE: You will not be able to log into the SEHP Member Portal until you have received the instructional email informing you that your Initial Health Insurance Enrollment is ready!
You may go into the State Employee Health Plan (SEHP) Member Portal as many times as needed during your initial enrollment period to make benefit changes and upload dependent documentation. The benefits that you select, as of midnight on the last day of your enrollment period, cannot be changed until the next open enrollment period that runs annually from October 1-31 for the next plan year (Jan-Dec).
Update your contact information (e.g., phone number, email, mailing address), or check your insurance benefits at any time throughout the year through the MAP website.
As a new employee, you must log into the State Employee Health Plan (SEHP) Member Portal* to:
Review your current State Employee Health Plan (SEHP) demographic information.
Select or waive your new employee health plan coverage. Dependent documentation is required in order to add dependents to your plan.

Medical Insurance
Dental Insurance
Vision Insurance
Flexible Spending Account, Dependent Care Flexible Spending Account, Health Savings Account, or Health Reimbursement Account.
Optional/Supplimental MetLife Coverage
Helpful Links:
---
HealthyKIDS
To check eligibility, and to apply for the HealthKIDS discount program, go to http://www.kdheks.gov/hcf/sehp/HealthyKIDS.htm. Annual re-enrollment is required.
---
HealthQuest
For more information about the HealthQuest discount, go to https://www.kdheks.gov/hcf/healthquest/rewards.html.
Please note: When registering for HealthQuest, you must add an "EE" (or "SP" if you have a spouse registering) at the end of your ID!
---
Who to Contact:
State of KS Employee Health Plan
Total Rewards Team
totalrewards@wichita.edu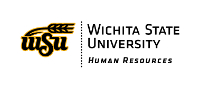 Reviewed: 09/20/2017 SP
Revised: 04/30/2018 SP