Application Process
A summary of the application procedures is listed below:
---
1. The employee who is requesting Shared Leave begins the application process by submitting a formal request to Human Resources to be considered for Shared Leave benefits. It is important to submit a request by no later than 5pm on Tuesday to be reviewed in the same week. Requests received after the weekly deadline will be reviewed in the following week. They can be faxed to 316-978-3201, Attn: Leave Administrator, emailed to totalrewards@wichita.edu, or sent to Campus Box 15, Attn: Leave Administrator. The following two forms must be submitted in order for the request to be considered:
2. Requests are reviewed on a case-by-case basis by an on-campus committee comprised of WSU employees. Committee members consider three factors:
Program eligibility
Nature of the condition - serious, extreme, or life-threatening illness, injury, impairment, or physical or mental condition
Documentation
3. After the committee meets and a determination is made, a letter will be sent as soon as possible to confirm the status of the request.
If approved, the letter will explain the amount of Shared Leave approved and indicate the steps involved in requesting an extension, if needed.
If denied, a letter will explain why the request did not meet Shared Leave guidelines. Alternatively, it may indicate that additional information is needed in order for the committee to make a more informed decision.
Please note that all committee decisions are final. There is no appeal process.
---
Who to Contact:
Total Rewards Team
totalrewards@wichita.edu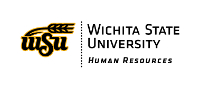 Reviewed 04/09/2015 DR
Updated 03/23/18 DC