Donor Eligibility
---
For a University employee to be eligible to donate time for Shared Leave, he or she must meet the following qualifications:
Eligible employees who donate sick leave must have a sick leave balance of at least 480 hours after the donation.
Eligible employees who resign/retire with no sick leave balance paid can donate their entire balance to the shared leave program.
If an employee is retiring from state service and receiving compensation for sick leave upon retirement, the donated sick leave cannot include those hours needed to reach the sick leave payout. (For example, a retiring employee who has accumulated 1400 hours of sick leave and has 26 years of service may donate 200 hours to the shared leave program. Since the employee has accumulated the 1200 hours required to fulfill K.S.A. 75-5517 subsection (a)(3), the employee can donate all hours in excess of 1200.)
Other parameters that affect donation:
Only university support staff employees may donate vacation leave. Donors must have a vacation leave balance of at least 80 hours after donation. Any unpaid vacation leave balance can be donated to the shared leave program upon resignation/retirement of the university support staff employee.
Donation is voluntary and confidential.
The donation could affect the payout of an employee's sick leave upon retirement or the payout of vacation leave upon any termination.
Any donated leave, which is not used, would be returned to the employee on a pro-rated basis.
An employee's leave balance will be decreased by the amount donated. Timekeeping staff in Human Resources will deduct leave balance from the donor's time screen.
---
Who to Contact:
Total Rewards Team
totalrewards@wichita.edu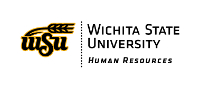 Reviewed 03/31/2015 DR
Revised: 03/23/2018 DC