Recipient Eligibility
For a University employee to be eligible to apply for Shared Leave, he or she must meet the following qualifications:
He or she must be a university support staff employee, faculty and/or unclassified professional
He or she must accumulate sick leave
He or she must have worked for the University or state service for at least six continuous months, including time worked as a temporary employee
He or she must have a satisfactory attendance record and performance rating (must be documented on the employee's performance appraisal form)
He or she must have exhausted all paid leave (i.e. sick leave, vacation leave, compensatory time and discretionary holiday)*
He or she cannot perform duties of his or her job
He or she must not be receiving Workers' Compensation, Long-Term Disability payments, or both (per K.A.R. 1-9-23C)
*Shared Leave does not start until the employee has used up all accrued leave balances (i.e. sick leave, vacation time, compensatory time and discrentionary holiday).
Who to Contact
Total Rewards Team
totalrewards@wichita.edu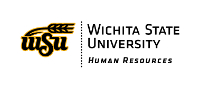 Reviewed 03/30/2015 DR
Revised: 03/28/2018 DC