Overview
Shared Leave may be granted to a state employee if the employee or a family member is experiencing a serious, extreme or life-threatening illness, injury, impairment, or physical or mental condition which has caused, or is likely to cause, the employee to take leave without pay or to terminate employment.
The purpose of Shared Leave is to provide paid time off at the employee's regular rate of pay for a limited period of time when a serious health-related event affects the employee's daily functioning and ability to work. The event must be experienced personally or by a member of immediate family to be considered for the Shared Leave program.
Use the following links to obtain more information on applying, eligibility, and procedures.
---
Total Rewards Team
totalrewards@wichita.edu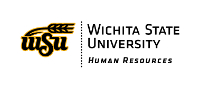 Reviewed 06/15/2017 CB
Revised: 03/23/2018 DC