WSU Form I-9 and E-Verify Process
Wichita State University (WSU) has recently made the decision to standardize the method by which employee eligibility to work in the United States is verified by the University. Today, WSU utilizes two different methods to verify work authorization: 1) employees complete a Form I-9 and provide applicable documents; 2) employees working on a federal government contract complete a Form I-9, provide applicable documents, and are then processed through the E-Verify system. E-Verify is a web-based system that allows employers to verify work authorization for employees by matching information provided by employees on the Form I-9 against records available to the Social Security Administration and Department of Homeland Security.
Over the coming months, WSU will transition to one consistent method of verifying work authorization, including completion of E-Verify for all employees. While the transition to E-Verify will mean that most employees will be required to participate in confirming their eligibility to work even if they have done so previously, it will result in efficiencies by having one electronic process and will meet the higher level of security standards required by federal agencies and federal prime contractors. Please look for more detailed information in WSU Today in the coming weeks on how you participate in this process.
Thank you in advance for your cooperation and patience as we complete this important transition for the University.
President Andy Tompkins and Vice President Werner Golling
Employees correcting historical Form I-9s
You will be invited via direct e-mail to complete any necessary corrections to your historical Form I-9 through a secure link on MyWSU.wichita.edu.
Once you have accessed the secure link, you will be directed how to submit any necessary corrections.
An authorized representative will check the corrections for completion and contact you directly if anything needs changed. If no further updates are needed, you are done with this process.
Employees initiating new Form I-9s for E-Verify
You will be invited via direct e-mail to complete Section 1 of the Form I-9 through a secure link on MyWSU.wichita.edu.
Once you have completed Section 1 of the Form I-9, you will come to a lab time to present acceptable documents to an authorized representative. They will complete the rest of your Form I-9 and E-Verify process at that point.
Who to Contact
Form I-9 Support
FormI9Support@wichita.edu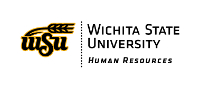 SME: LNP
Updated: 12/3/2019 LNP