Vaccination, Masking and Physical Distancing Requirements for WSU Employees
On Sept. 9, 2021, President Biden issued Executive Order 14042, Ensuring Adequate COVID Safety Protocols for Federal Contractors (EO) President Biden's recent executive order. On December 7, 2021, a temporary injunction issued by a federal judge in Georgia halted the implementation of the COVID-19 vaccine mandate for federal government contractors and subcontractors. Because of this injunction, Wichita State University has suspended the employee vaccine mandate requirement and process, effective immediately. Employees are not required to be vaccinated as a condition of employment at the university. The other safety protocols remain in place, specifically:
Masking and Physical Distancing
Absent an exemption, all individuals on campus – employees, students and visitors – regardless of vaccination status, will be required to wear masks and physically distance (to the extent required in the order). This includes indoor and outdoor spaces, classrooms, labs and social events. The masking and physical distancing requirement was effective Monday, October 25, 2021.
If an employee can't wear a mask due to health complications or religious reasons and is requesting an exemption, the employee has the option to complete the Mask Medical Exemption Form or Mask Religious Exemption Form.
Submission Process for Mask Exemption Forms
To submit a mask exemption request, please email the completed document to HR.ServiceCenter@wichita.edu.
NOTE: Employees within the division of Industry and Defense programs, please email the completed document to hr-niar@niar.wichita.edu.
For Additional Information
---
Who to Contact
HR Service Center
HR.ServiceCenter@wichita.edu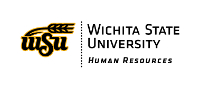 SME: RR/JE
Updated: 12/8/2021 SRAP