Enroll in a Training or Workshop
To enroll within the myWSU portal:
Login to myWSU with your ID and password.
Select the Faculty/Staff tab.
Click the myTraining link.
A new tab will open. Hover over "myTraining Options" tab.
Select either Events Calendar (to view upcoming courses) or Browse myTraining (to view courses by title or subject).
Once you find a session you want to enroll in, select the "Request" button to be added to the roster.
Use the Employee Tour on the homepage of myTraining for help with withdrawing from a course or accessing your transcript.
To access the PDF/print version of these instructions, click here.
Questions? Need additional assistance or don't have access to a computer? Contact mytraining@wichita.edu.
---
Who to Contact:
Organizational Development Team
myTraining@wichita.edu
316-978-3065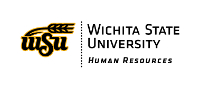 Reviewed 02/16/2017 SP
Revised: 03/23/2018 DC
Updated: 04/19/2018 SRAP