Employee Training Transcript
Your Employee Training Transcript contains a history of the entire WSU training opportunities you have attended that have been recorded in our database. If you attended a training that did not require you to sign up through the myWSU portal, then the training may not be illustrated on your transcript. Be sure to keep a detailed record of your personal trainings and professional development opportunities for your performance evaluations.
To print your employee training transcript
Follow the steps below to access your transcript:
Select the Faculty/Staff tab.
Select myTraining.
A new tab will open. Hover over the myTraining Options tab.
Select myTraining Transcript.
This page shows sessions you are enrolled for. Choose the drop-down menu titled "Active" in the middle of the page.
Select "Completed" to view sessions you have completed.
Questions regarding your transcript
If you see an error on your transcript or have any questions or concerns, please use the contact information below.
---
Who to Contact:
Organizational Development Team
myTraining@wichita.edu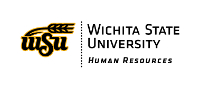 Reviewed 02/16/2017 SP
Revised: 03/23/2018 DC