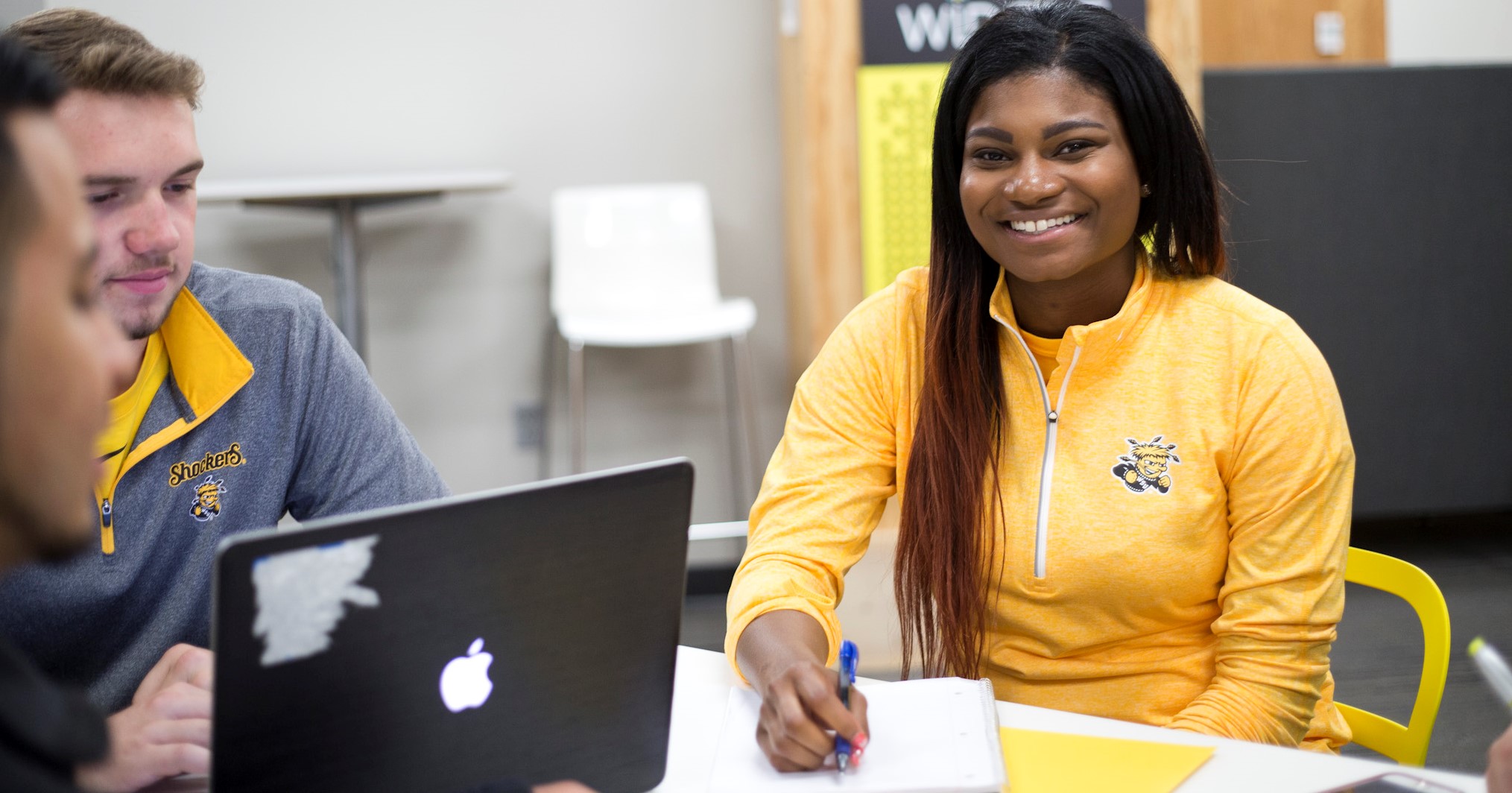 Registration
For walkthroughs and instructions for registration, please visit the Help cube within myWSU shown below.

Click on "Registration".
A list of help documents, and simulations will be listed. Select the instruction you wish to view. If it is a PDF, it will display immediately. If it is a walkthrough or simulation, you will need to click "Start Here: View the Guide".
Email
How do I log in?
Go to: http://studentmail.wichita.edu

User Name: myWSU ID @ wichita.edu
Password: Current myWSU ID password
How much storage will I have?
Each user will now have 50GB of storage
Can I receive email/webmail on my mobile device?
Yes. Smartphones or mobile devices that support Exchange/Active Sync, or Corporate should be able to connect
Can I forward my email/webmail?
You will not be able to forward your @shockers.wichita.edu email/webmail
Will I lose my existing email and contacts?
Learn how to transfer email from your old WSU account to your new email (@shockers.wichita.edu account):

Logon to myWSU and open Help (blue cube, top right)
Open Student email at the top of the page
Look for the two Office 365 guides
Which calendars can I view?
You can view free/busy entries for faculty, staff, and other students who keep their calendars up to date. Confirm with your instructor if their Outlook calendar is up to date
I have questions that aren't covered here. Where can I go?
For more information login to myWSU and select
Blackboard
For Blackboard help visit OneStop
Wireless
The basic steps are as follows:
Find WSU Secure in your list of available networks and click "connect"
A window will pop up asking for your login credentials. Enter your myWSU ID and password. If you are not a current student or faculty/staff you will need to connect to WSU Guest
Test your connection by trying to access any site
If this is your first semester at Wichita State University, you may need to change your password before the wireless will accept it. This occurs when the last time you set your password was before you registered for your courses.
If you have another device you would like to connect, and need to manually configure the settings, the connection properties for WSU Secure are:
SSID=WSU Secure
Security=WPA2 Enterprise
PEAP authentication
MS-CHAPv2 authentication