VPN on Android
1. Visit the Google Play store and search for Global Protect. Press Install.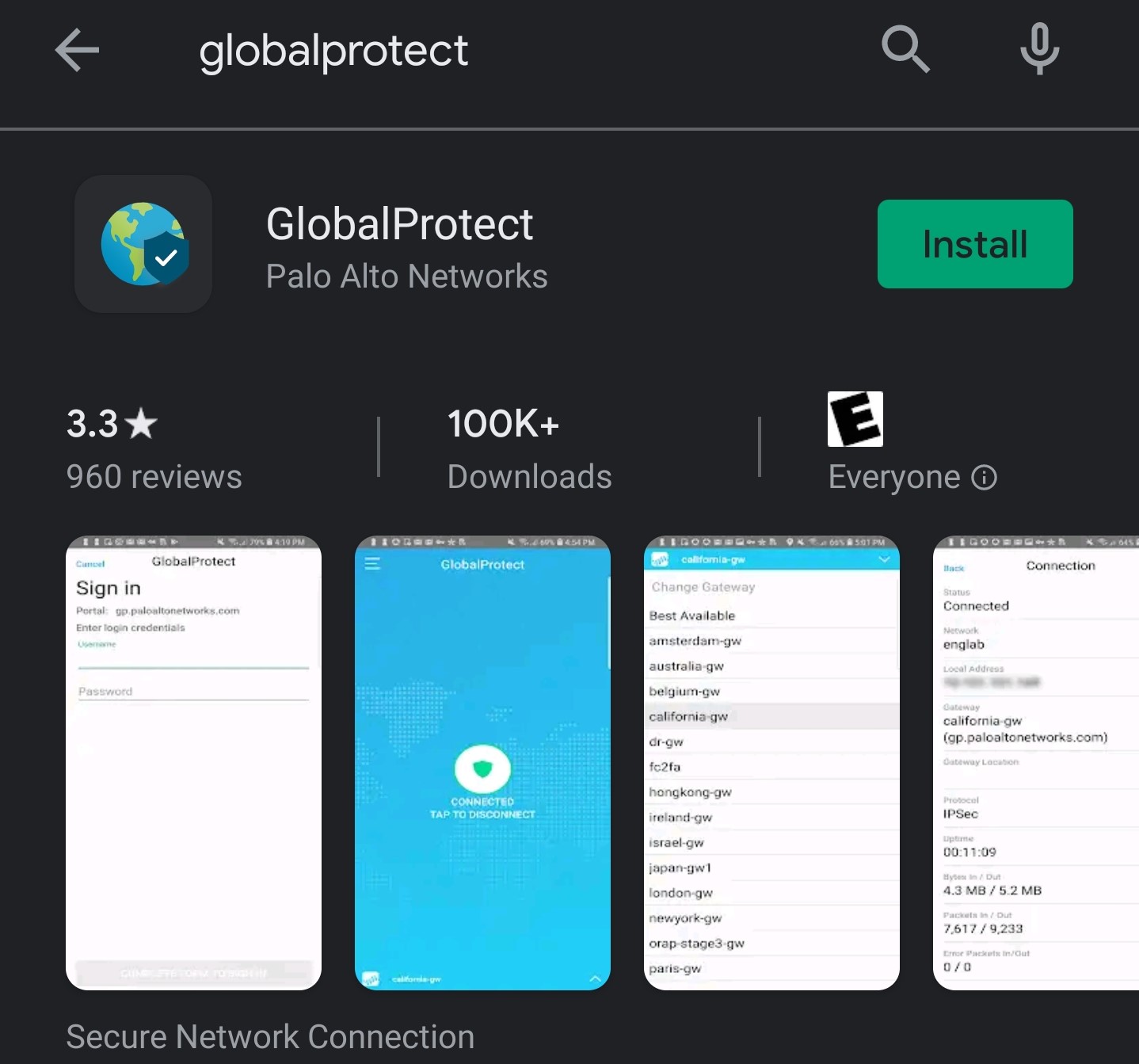 2. When you launch the App, you will be prompted to enter a Portal Address.
Type: vpn2.wichita.edu
Press Connect.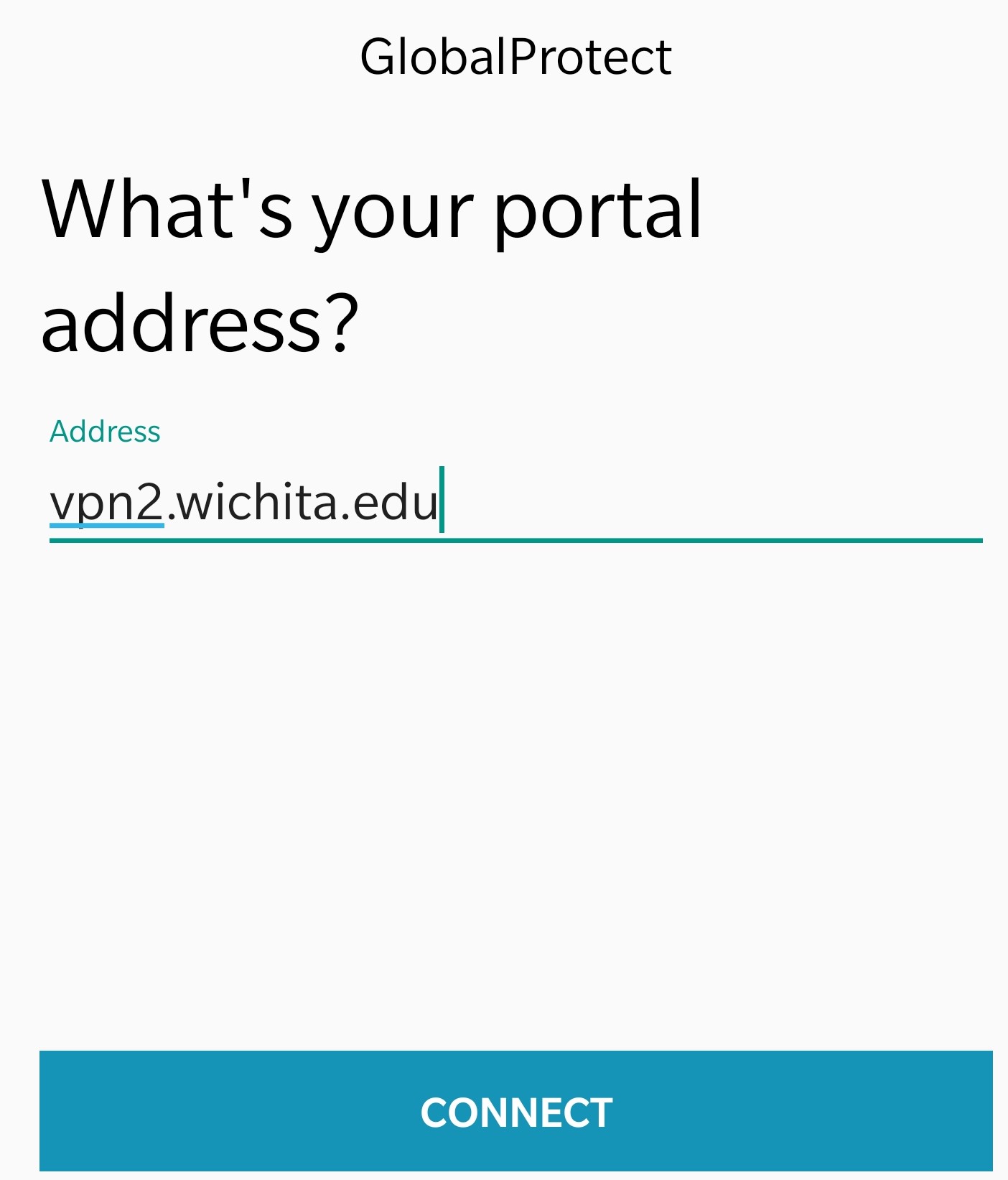 3. You will be taken to a sign in page:
For Username, enter your myWSUID.
For Password, enter your myWSUID password.
Press Sign In.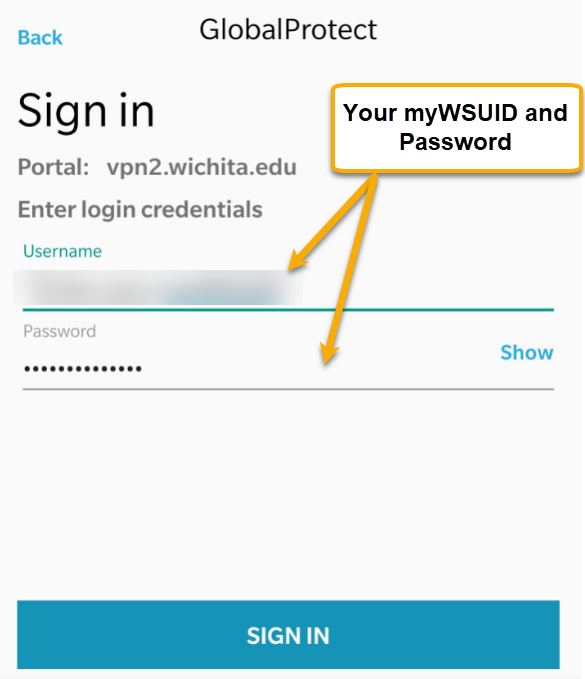 3. When prompted with a Connection Request for GlobalProtect, press OK.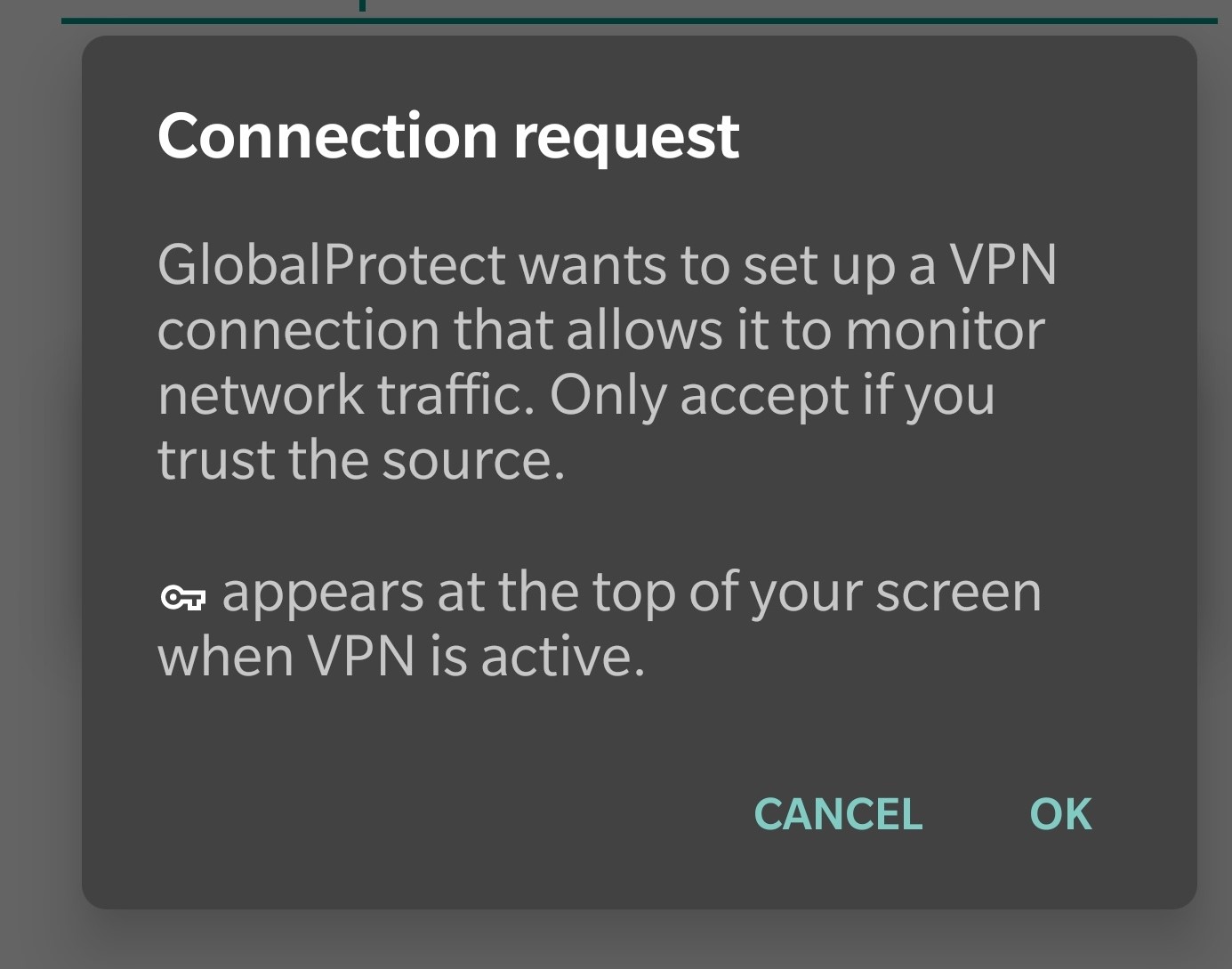 4. When you arrive at the screen below, you are connected. To disconnect, press the circle that reads "tap to disconnect."