KACM 2021
Join us the week of February 8, 2021
Be part of the KACM Virtual Winter Seminar for an opportunity to engage around topics that impact city/county management.
More information about KACM can be found here
---
Register Now
Cost | $45, Students get in free!
---
Keynote
Ron Holifield, Chief Executive Officer, Strategic Government Resources
February 8th | 9:00a-10:00
Ron Holifield, Chief Executive Officer, Strategic Government Resources
Ron Holifield is a "Servant Leader Provocateur" with one goal: To drive the leadership conversation in corporations and local government nationwide toward a servant leadership value system. You cannot change the world without challenging the status quo, so Ron is aggressive in how he pushes people to embrace authentic servant leadership principles. His specialty is helping local government and corporate leaders get into that uncomfortable space to create cultures that produce both high performance and emotional satisfaction for their teams. For more than 30 years, he's successfully recruited, assessed, and developed innovative, collaborative, and authentic leaders in the country's most change-resistant sectors. As a former city manager, Ron has grown and transformed destinations to cities named as best-run and top for business, elevating their positions as statewide leaders. He's partnered with more than 700 local jurisdictions in 47 states and consulted with some of the nation's leading corporations, including American Express, Xerox, IBM, PeopleSoft, Verizon, Aramark, Space Imaging, and NASA. A straight-talking change agent who produces results, Ron is a nationally sought-after speaker who presents annually at over 50 national, state, and regional conferences and has been featured on NPR, Entrepreneur, and numerous online, print, and broadcast news outlets. He's also the author of 4th Dimension Leadership: A Radical Strategy for Creating an Authentic Servant Leadership Culture.
Making a Difference—Even When No One Notices
In public service today, expressions of public abuse are more common than expressions of appreciation. Indeed, our challenge as public servants is to deliver excellence in an environment where our goal is to be taken for granted. For public servants to remain motivated and inspired means relying on a deep inner sense of calling rather than public affirmation and appreciation. This dynamic and upbeat session will remind you of the noble calling of city management and provide a framework for helping your employees tap into that sense of calling so that they will be engaged and inspired to make a difference even when no one notices.
What Have You Been Reading?
Access the link here to tell us what you have been reading.
For the past two years, the Winter Seminar has offered a breakout session on "What are You Reading & What Have You Learned". This is a facilitated discussion that allows attendees to talk about and recommend books they have or are reading, provide a brief summary of the book, and talk about what they have learned. This session will be offered at the 2021 Virtual Seminar and will be led by Phillip Smith-Hanes, County Administrator, Saline County. Please take a moment to provide your book information. This information will be included in a summary document that will be available to all attendees.
---
Schedule
---
Americans with Disabilities (ADA) Request for Accommodations
If you need to request special accommodations, please request at registration.
---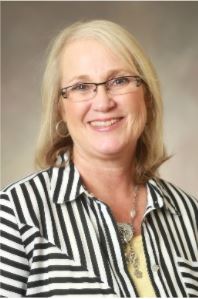 Conference Contact
Paula Downs | Staff Support, KACM
Wichita State University Public Policy and Management Center
paula.downs@wichita.edu
(316) 978-6678