Expanding Your Horizons Conference
November 3, 2018
WSU CAC Theater • Wichita, KS
---
About the Conference
Expanding Your Horizons (EYH) is a one-day event primarily for girls in middle school. This sixth annual event will include hands-on activities in science, technology, engineering, and math (STEM). Attendees will get a chance to meet STEM role models and learn more about careers in those fields. Our ultimate goal is to motivate girls to consider STEM careers. Find out more about the national Expanding Your Horizons organization at www.expandingyourhorizons.org
---
Agenda
Saturday, November 3, 2018
8:00 - 8:45 Registration | CAC Theater

8:45 - 9:00 Welcome & Introductions
9:00 - 9:40 Keynote Presentation by Asona Lui, PhD
9:45 - 10:45 Parents' Session | CAC Theater
10:00 - 10:45 Workshop Session #1
11:00 - 11:45 Workshop Session #2
12:00 - 1:00 Lunch | Shocker Hall
1:15 - 2:00 Workshop Session #3
2:00 - 3:00 Closing Ceremony - Collect evaluations, Door Prizes, Release to Parents | CAC Theater
3:00 Optional Campus Tour
---
Keynote Speaker
Asona Juwan Lui, PhD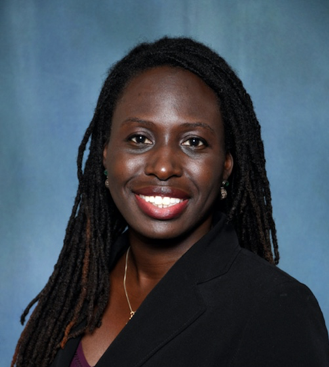 Dr. Asona Juwan Lui is a native of Topeka, Kansas and always knew she wanted to help heal people. She attended Topeka Collegiate School until 8th grade and then Lake Forest Academy in Lake Forest, Illinois. During these years, she found a love for Biology and uncovering the secrets of how organisms work on the inside. At Washington University in St. Louis she got her first taste of research in the laboratory of Dr. Petra Levin, studying the genomes of bacteria. While pursuing a Masters' degree in Biology at Chicago State University, Dr. Lui was introduced to the exciting world of Immunology and biomedical research. Her research in T-cell differentiation in sepsis made her realize that she wanted to heal patients by helping to discover new treatments.
Dr. Lui joined the MD-PhD Physician Scientist Training Program at The University of Kansas Medical Center (KUMC) in 2011 where she discovered the laboratory of Dr. Joan Lewis-Wambi. At KUMC she was able to combine her love of Immunology with research into the mechanisms of breast cancer drug resistance. Dr. Lui received her PhD in Molecular and Integrative Physiology with an emphasis in Cancer Biology in 2017. Her award winning research has been published in several research journals and has given her the opportunity to share her discoveries with audiences from Hays, Kansas to Barga, Italy.
Dr. Lui will graduate with her Medical Degree from KUMC in May 2018 and she plans to pursue a career as Physician-Scientist in the field of Radiation Oncology.
---
Workshop Descriptions
Parent Sessions
Parents are encouraged to attend the Welcome Session from 9:00 — 9:40 a.m. and stay for an informational session from 9:45—10:45 a.m.
Student Sessions
1. Air Powered Rockets
We will make and launch air powered rockets!
2. All Keyed Up!
Using a dichotomous key, we'll identify an assortment of "Silly Science" items, such as a Whatnot, Widget, Screecher, and an Itsy Bitsy! What makes them similar? What makes them different? We'll then take a look at some live critters native to Kansas, discuss their natural history, habitats & habits, and ways we can identify them in the wild.
3. Archaeology of Food
Like getting your hands dirty?! We will have a small collection of activities for you to dig for artifacts, use ancient technologies, and learn about archaeology!
4. Cheesy Chemistry
Making cheese is fast, easy and full of science. You will learn about the sources of proteins and their uses in the food industry by using three different techniques to extract protein from milk. You may even be able to taste your results.
5. "Despicable Me" Money and More
Students will watch a 5 minute video clip from "Despicable Me" and then participate in a real auction! Learn about money, inflation and banks - who knew!!
6. DNA Necklace
A fun and fascinating laboratory activity to show students how to isolate human genomic DNA and create DNA necklaces they can actually wear. Students extract DNA by lysing their cheek cell sample, then watch as wispy white strands of their own DNA precipitate out of a solution containing ethanol. After transferring their DNA to plastic tubes, students fashion the tubes into DNA pendant necklaces using string.
7. Geology Rocks
Prepare to get your hands dirty as you step into the role of a field geologist! Swing a rock hammer, peer through a hand lens, experiment with weak acids and strong UV lights, and utilize all five of your senses to try and identify samples in the lab, and then learn what to look for when identifying rocks and minerals (and maybe even some fossils) in your own backyard.
8. Greet your Imagination with Coding!
Did you ever wonder how you can create an eCard? Now you can easily do that with a Scratch program and send it to your friends and family. Come join us if you would like to learn the basic concepts of programming and apply your imagination and creativity!
9. Infectious Outbreak
Germs are on the loose in Wichita, and the number of patients is growing! As lead epidemiologist, you must determine how the disease is spreading, how many people have been infected, and how to stop the outbreak in its tracks.

10. Light Up Your Life (Electronics)
LEDs are used in many products, including robots, computers, toys and can even be added to shoes and clothes. Circuits can be built using wire, tape or thread. Explore basic electronics by creating a light up bracelet project, and imagine what else you can do.
11. Out of this World
Colorful and exciting experimental chemistry reactions to expand your critical knowledge on science.
12. Rover Landing Zone
Landing a rover on Mars is no easy feat! In this workshop students will have a chance to design and test a sequence to land a rover on Mars.
13. Rube Goldberg Design
Using a collection of random, household materials, girls will learn about simple machines and construct a contraption that uses machines to transfer energy in three different ways.
14. Smelly Science
There's a saying that "if it moves, it's biology, and if it stinks, it's chemistry." Get ready to make your own smelly science using chemistry! We'll experience how different chemicals can be mixed to make different scents that we all know and love.
15. Spooktacular Gurlz
Don't be frightened away by the hovering ghost, googly eyed slime, electric pie pan, or split personality flower… instead learn about the science behind these tricks and entertain your family and friends when you try them at home.
16. Start your own ISLAND!
Have you ever wondered how islands form and get populated? Where do the organisms come from? How do they survive with limited resources?
17. The Broad Street Mystery
Get swept up in the mystery on Broad Street. It will take a great detective to figure out who, or what, is killing people in this quiet London neighborhood? Use your science and sleuthing skills to solve the mystery.
18. The Real CSI
Have you ever wondered what real-life forensic scientists look at in the lab? In this workshop, we will use microscopes to look at evidence up close and chemical tests to learn more about unknown items! We will then use our brains and everything we've discovered to identify some unknown powders.
19. The Science Behind Gaming
Students will get to participate in a variety of demos and hands-on activities that will introduce how scientific principles can be applied to video games and gaming technology. You will also learn how psychology can be applied to developing technology, games, and products so that they are optimized to be as fun and easy-to-use as possible. After this session, you/ll see how great it is to pursue a STEM career in Human Factors!
20. The Secret Lives of Flowers
Get ready to dive into the secrets flowers hold and see them in a way you've never seen them before! We'll uncover mysteries of flower colors, arrangements, and other features through both simple observation and cool experiments.
21. The World of Weather
We will be providing hands on activities and discover what makes the weather.

---
Registration Questions & More Information
For questions regarding your registration or the registration process, please contact the WSU Conference Office.
Phone: 316-978-6493
Fax: 316-978-3064
Email: conference.office@wichita.edu