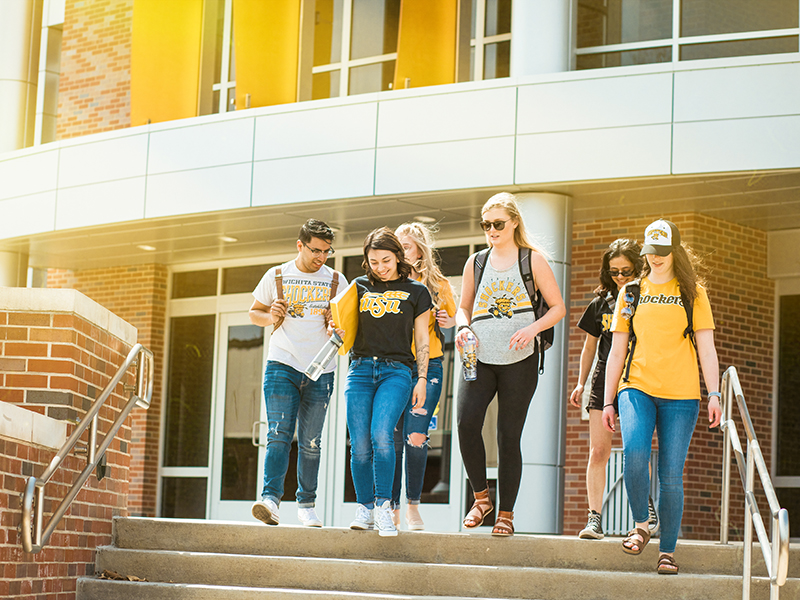 ---
Wichita State University is encouraging students to enroll in summer classes to get ahead in their courses, graduate sooner and launch their careers quicker.
Hundreds of courses will be offered this summer for current WSU students, visiting college students, international students, alumni and incoming freshmen. Classes are held on the main campus, as well as online and at WSU West, WSU South and WSU Haysville.
Summer financial aid is available. Visit https://wsu.news/summer_aid to find out if you meet the requirements.
Students wanting the full WSU experience can live on campus. For more information please visit https://wsu.news/lodging.
Resources summer students can enjoy include:
Make an appointment with an advisor and explore your options. For more information, please visit https://wsu.news/advising.
---
The mission of Wichita State University is to be an essential educational, cultural and economic driver for Kansas and the greater public good. Wichita State is a doctoral research university enrolling nearly 15,000 students and offering 59 undergraduate degree programs in more than 150 areas of study in seven undergraduate colleges. The Graduate School offers 45 master's and 12 doctoral degrees that offer study in more than 100 areas. Wichita State's Innovation Campus is an interconnected community of partnership buildings, laboratories and mixed-use areas where students, faculty, staff, entrepreneurs and businesses have access to the university's vast resources and technology. For more information, follow us on Twitter at www.twitter.com/wichitastate and Facebook at www.facebook.com/wichita.state.