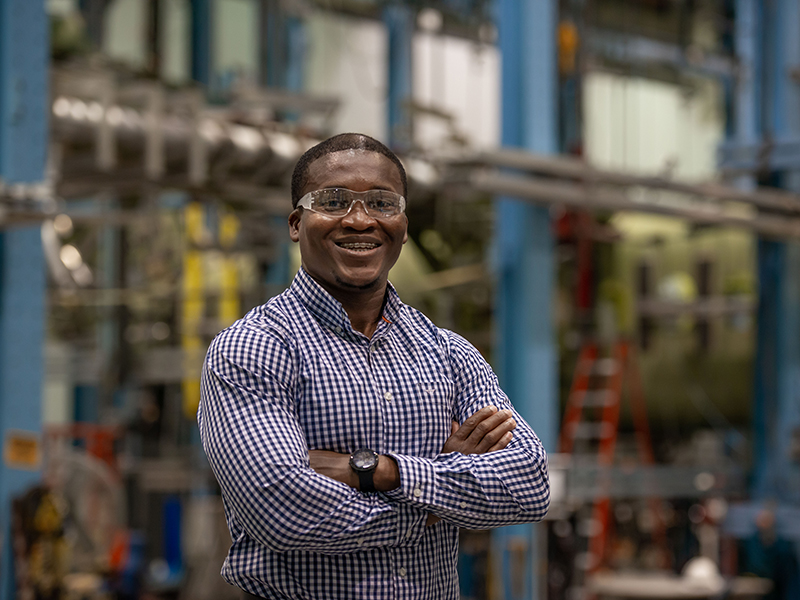 Wichita State aerospace alum wins Black Engineer of the Year Award
When Prince Yengbe came to Wichita State University from his home country of Ghana in 2007, he wasn't entirely sure what aerospace engineering was, but he knew he wanted to be part of it.
Now, after earning a bachelor's (2012) and a master's degree (2015) in the subject, Yengbe is being honored with the Modern-Day Technology Leader Award by the 2021 Black Engineer of the Year Award (BEYA) STEM Conference.
---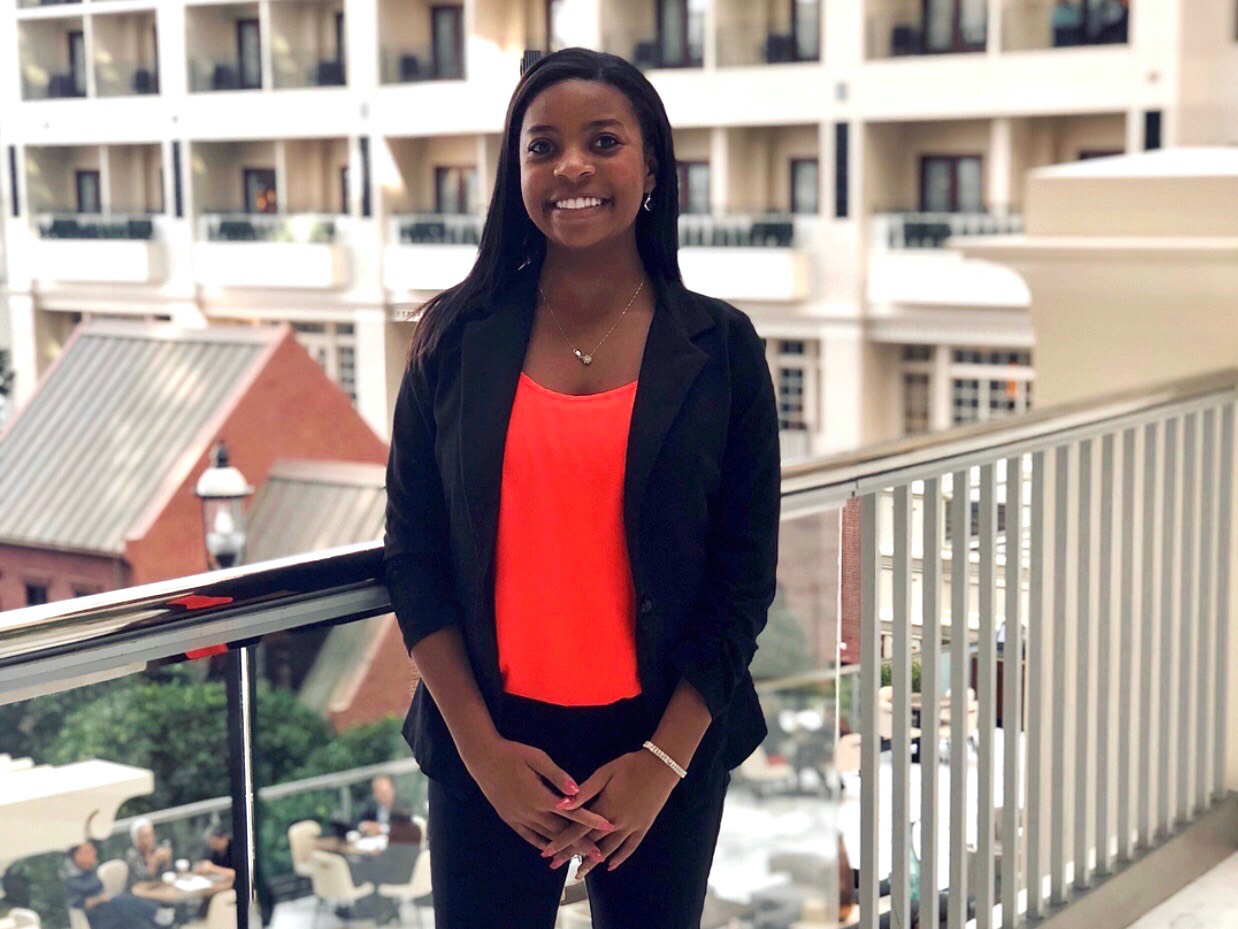 Internship leads to a full-time opportunity at Fortune 500 firm
During the fall 2019 semester, Sierra Brown traveled to five out-of-state interviews and received five internship offers, accepted an internship with Goldman Sachs, and has since been offered a full-time position with the firm.
Sierra Brown is now a senior studying human resources management and is using her experiences at Wichita State University to pursue a successful career in her field. She will be graduating in May 2021 and has accepted a full-time position and will start in July 2021 at Goldman Sachs working in human capital management analyst.
"It's an amazing feeling to be able to receive a job offer from Goldman Sachs," she said. "Starting out at my internship, I was really nervous and knew it was going to be fast pace, but once I got there, I found the communication was amazing. I got to talk to the vice president as soon as I got there, and I didn't think I would have access to those people."
---

Wichita State offering free COVID-19 testing to general public
Wichita State University will be offering free COVID-19 testing to the public beginning on Wednesday, Feb. 17, at the Eugene M. Hughes Metropolitan Complex.
---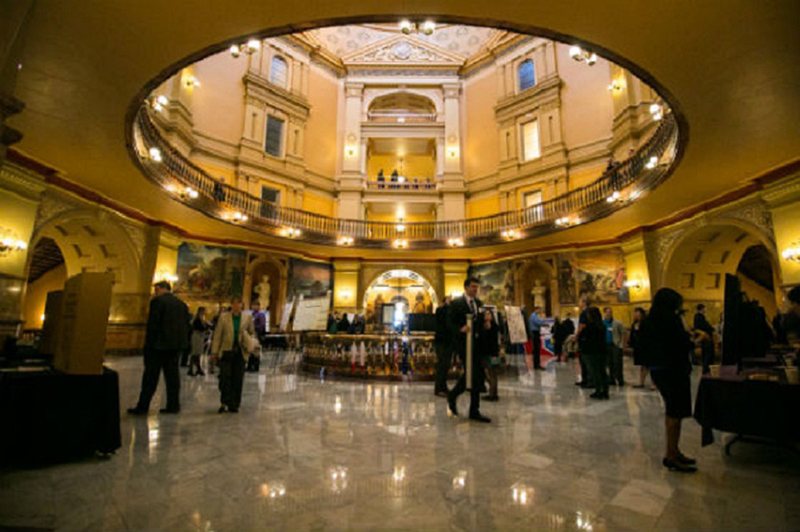 Capitol Graduate Research Summit is open for viewing
The 18th annual Capitol Graduate Research Summit (CGRS) is open for viewing. CGRS is a research competition and showcase for Kansas Board of Regents universities to raise awareness of graduate research that impacts the state of Kansas. We usually showcase this research at the Capitol in Topeka, but this year's competition is virtual — providing everyone, along with the the Kansas Legislature, the opportunity to see this great work.
Online viewing is open. Take advantage of this opportunity to see the excellent research being showcased by Wichita State's graduate students virtually.
Visit www.wichita.edu/cgrs for information about CGRS and to view presentations. Our appreciation goes to the faculty research mentors who have made all of this work possible.
---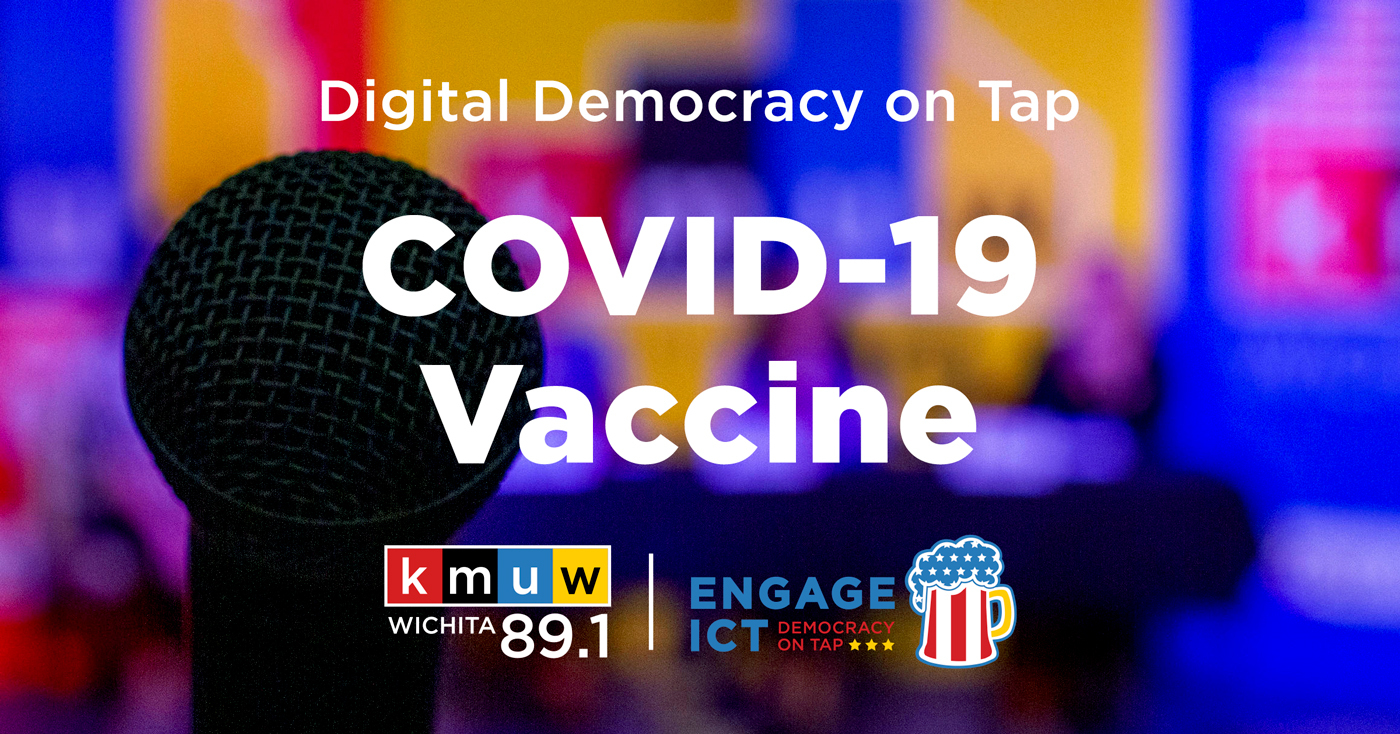 KMUW conversation focuses on COVID-19 vaccine
Join KMUW for its free, monthly community conversation series Democracy on Tap. This month a panel of experts will be discussing the COVID-19 vaccine. We'll hear from panelists about Kansas' rollout plan and who should get the vaccine. Plus, we'll answer your questions about all things vaccine related. The conversation will be streamed live on KMUW's Facebook page and on EngageICT.org at 5 p.m. on Tuesday, Feb. 23.
---
Wichita State Baseball unveils 2021 schedule
Wichita State Baseball has released its schedule for the 2021 season. After having the 2020 season come to an abrupt end due to COVID-19, the Shockers are looking forward to being back at Eck Stadium playing in front of some of the best fans in college baseball. Don't miss your chance to catch the Shockers in action this spring!