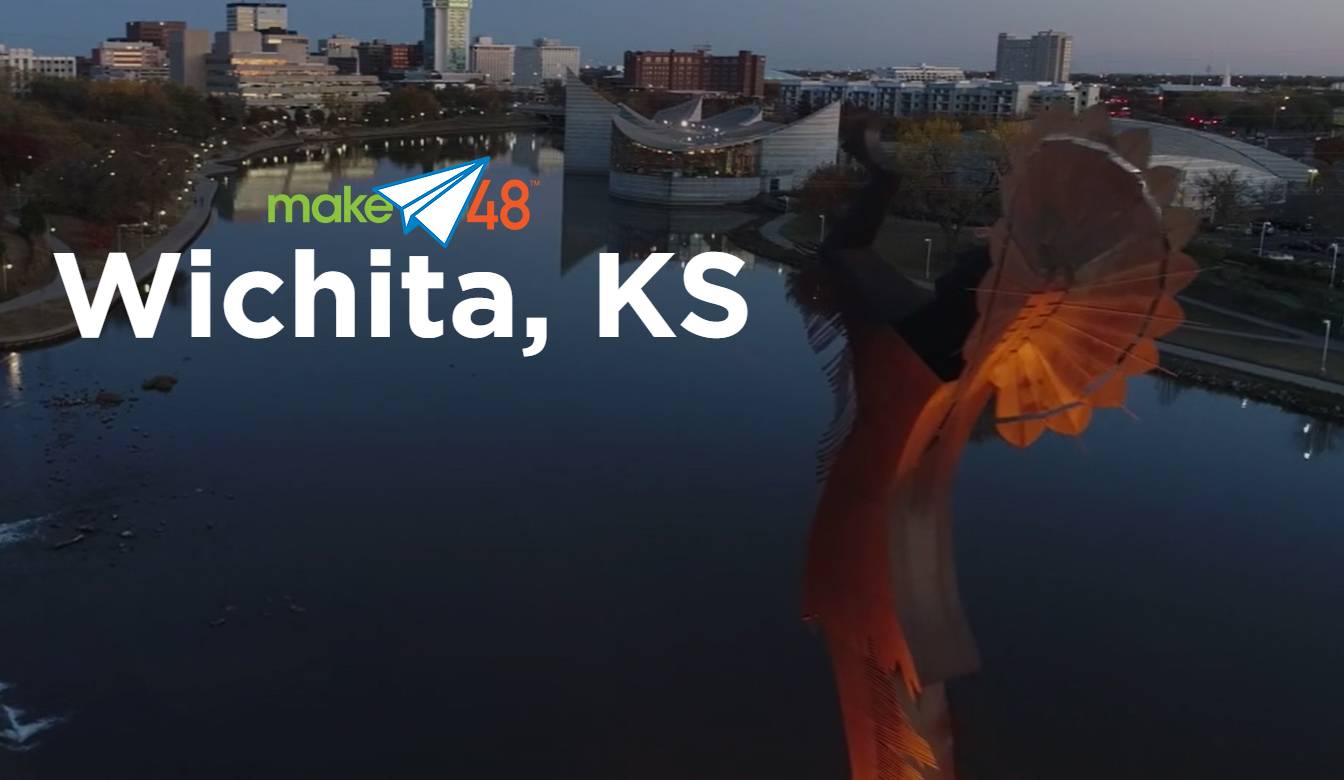 Make48 Invention competition selects WSU's GoCreate as a flagship event
With the help of Koch Industries, Make48 is bringing its 48-hour collaborative inventor and maker challenge to Wichita. Wichita State University's GoCreate, A Koch Collaborative will host the event scheduled for June 24-26.
Using the same blueprint of the PBS Make48 TV documentary, local Wichita teams will be able to participate in the unique fastest-invention competition, which helps attendees discover what is possible in 48 hours.
Make48 is a nationwide, invention-competition docuseries that gives teams a challenge at the start of a two-day event. With just 48 hours, teams must create a prototype, promotional video and a sales sheet and present their idea to a panel of judges. The teams have access to a makerspace and numerous Tool Techs that can make almost anything, thus allowing everyone to have a level playing field and the chance to win.
Learn more about Make48 at Wichita State
---
Muma presents at American Council of Education
Dr. Rick Muma, interim president of Wichita State, recently presented "Leading Innovations and Managing Change" to the American Council of Education Council of Fellows. The March 18 event focused on the university's history and vision of innovation.
Muma's presentation included bullet points on the university's efforts to contribute to the prosperity of Kansas, our commitment to the Wichita community, and the continued efforts to drive innovation through education. He also highlighted the alignment of Wichita State's priorities with the Kansas Board of Regents' Building a Future plan:
Support families by providing an affordable education and a great student experience.
Support businesses by providing a talent pipeline that meets their needs.
Support increasing the economic prosperity of our community.
---

Ingram's business magazine names Wichita State a top brand in Kansas
For the second year in a row, Wichita State University is one of the "Top 25 Brands in Kansas" as recognized by Ingram's, a Kansas City business magazine.
Ingram's goal is to "identify brands that have carved out national reputations for excellence by drawing on the best of what the Sunflower State offers in its people and its business leaders."
Ingram's wrote: "For Wichita State University - the brand means accessibility - it's the state's only urban university - and it stands for business, thanks in large part to specialty programs that tie directly into the economic strengths of the primary community it serves: Wichita."
---
Wichita State to hold panel discussion on freedom of expression
Free expression is a fundamental value for an institution such as Wichita State University, Neal Allen, associate professor of political science, maintains.
"We owe all of our students, and all Kansas citizens that we serve, our best effort to include all points of view," he said. "I believe that democratic government depends on having both involved citizens and trained professionals."
The open exchange of ideas may not produce a tidy ending.
That exchange, however, is crucial to our nation's discourse, no matter how difficult the conversation. Wichita State University recognizes the important role universities play and will present a virtual panel on Freedom of Expression from 3-4:15 p.m. Wednesday, March 31.
Read more about the panel discussion and how to watch
---
COVID testing available at WSU Metroplex
Testing for COVID-19 is being offered to anyone in the community at the WSU Metropolitan Complex (5015 E. 29th St. N. – Entrance F). All ages are welcome. Hours of operation are 11 a.m.-6:30 p.m. Monday – Friday. No appointment is necessary. At-door parking is available. Individuals will be notified of test results within 24 hours. Call 978-3258 with questions.
---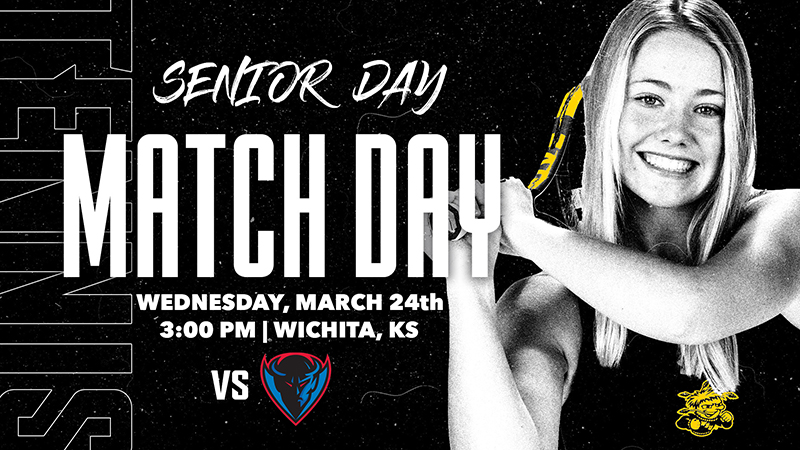 Women's Tennis set for season's final home match
Shocker Women's Tennis is set to take the court at 3 p.m. Wednesday, March 24 at Coleman Tennis Complex for Senior Day. Admission for all is free. Come enjoy some fast-paced tennis action and stick around for a post-match celebration of our seniors: Marta Bellucco, Ting-Ya Hsu, and Sarvinoz Saidhujaeva.
---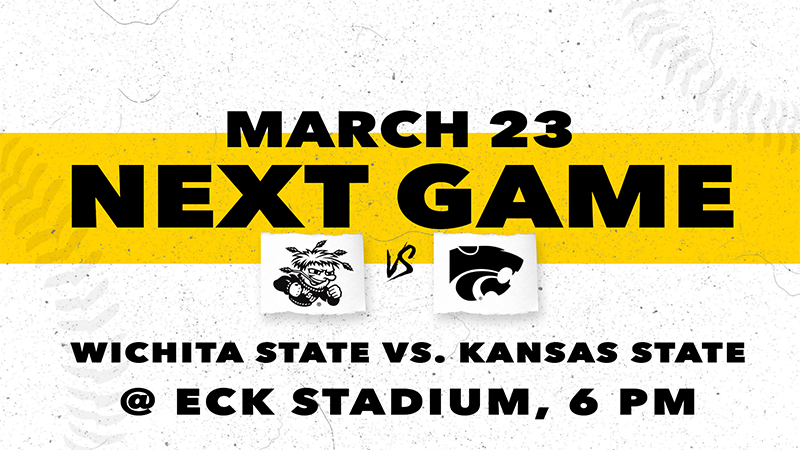 Shocker Baseball hosts K-State for midweek matchup
Shocker Baseball hosts a midweek game versus in-state foe Kansas State at 6 p.m. today (Tuesday, March 23). A limited amount of single game and free student tickets are available, so come out and enjoy an evening of great weather and Shocker Baseball. The date and time is subject to change.