Elvira Valenzuela Crocker and Louis E. Sturns will be inducted into the Fairmount College of Liberal Arts and Sciences Hall of Fame ceremony at 2 p.m., Feb. 7 in Wiedemann Hall.
Hall of Fame honorees are chosen because they exemplify the merits and advantages of a liberal arts and sciences education. Induction into the Fairmount College Hall of Fame is the highest recognition of outstanding alumni who have had a significant impact on the region, nation and world.
Elvira J. Valenzuela Crocker, a 1961 alumna with bachelor's degrees in journalism and English literature,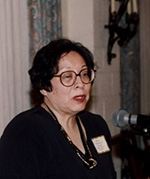 is a leader, communicator and feminist. Over her career Crocker has served as president of the Mexican American National Women's Association, a spokesperson for the U.S. Department of Education, and the director of communications for the Hispanic and Latino communities advocacy group, National Council of La Raza (now UnidosUS).
Louis E. Sturns, a 1971 alumnus with a bachelor's degree in political science, has served as the first African American Criminal District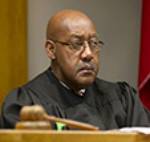 Court Judge in Tarrant County, Texas; the first African American on the Texas Court of Criminal Appeals, the state's highest court for criminal cases; and the first African American president of the Tarrant County Bar Association.
Dean Andrew Hippisley will moderate an audience-involved panel discussion with Crocker and Sturns about their university experiences and how a liberal arts and sciences education prepared them for their careers. A reception will immediately follow the event in Miller Concert Hall Lobby, Duerksen Fine Arts Center.