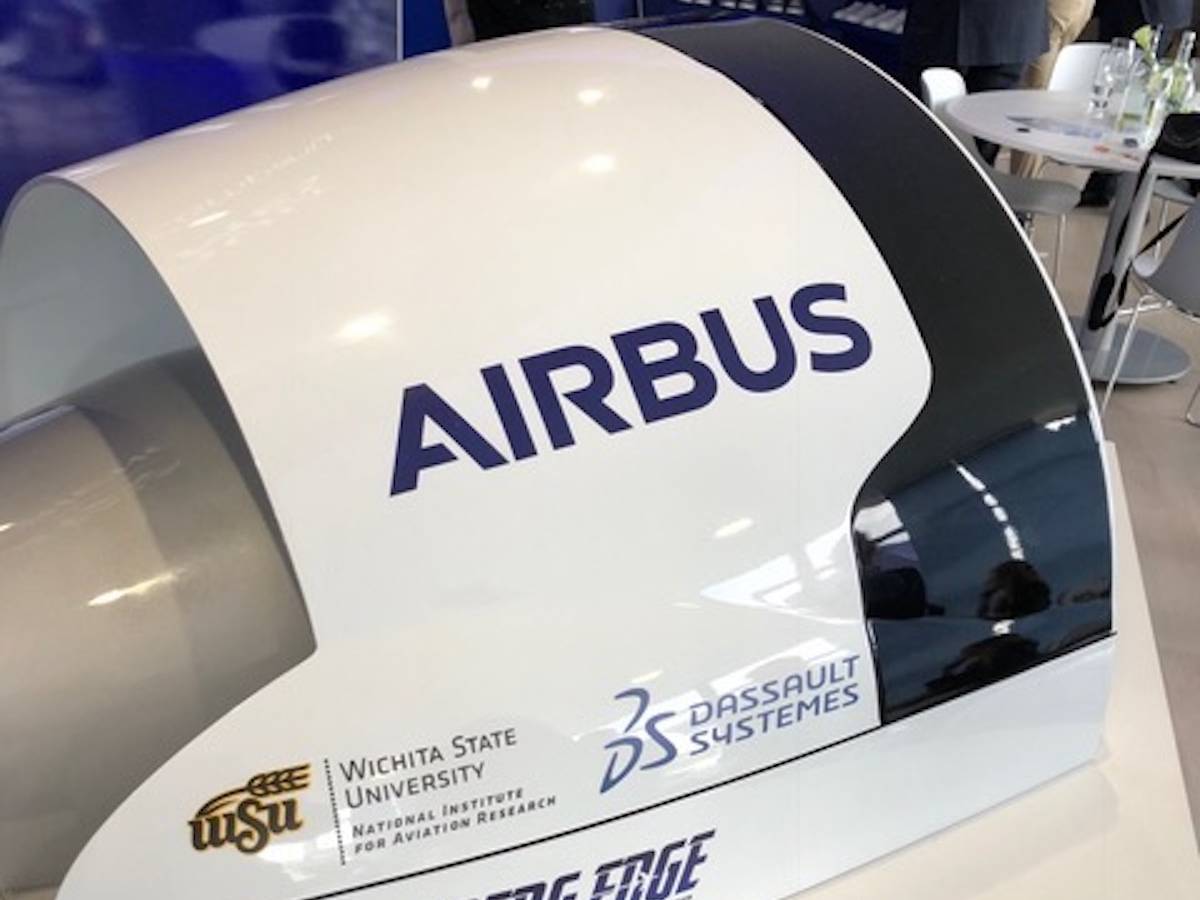 John Tomblin, WSU vice president for Research and Technology Transfer and executive director of the National Institute for Aviation Research, traveled to Farnborough International Airshow last month in Hampshire, United Kingdom.
The international trade exhibition is a week-long event for aerospace and defense industries and attracts more than 100,000 visitors.
Why is it important to attend Farnborough to talk about Wichita State and Wichita?
Wichita State is known for being a national leader in aerospace, particularly with our No. 1 ranking with the (National Science Foundation) for industry-funded aeronautical research. That carries worldwide, and the largest air show in the world is either Farnborough or Paris. They alternate years.
Wichita is the Air Capital of the World. For us to have a presence in Farnborough and Paris, I think, is very important, especially as companies try to bring more and more technology into future aircraft designs. The importance of Wichita State being there is growing.
That is one of the first places a company will roll out a new technology, a new aircraft. It's the aviation marketplace for the world. Since we're so heavy into research it makes sense for us to be there.
It builds relationships. Most of the large research programs are the result of relationships we've built with companies that have visited Wichita State or become familiar with us in some way. If you're not at Farnborough or Paris, it's really hard to say you're a member of the aerospace family.
Just about every conversation I had with every company there was about one of the unique applied learning models Wichita State has.
John Tomblin
What's a typical day like at Farnborough?
It's running from meeting to meeting to meeting every 30 minutes, with potential customers that are considering doing business in Wichita or with Wichita State. You get your steps in for that day.
It's all set up around a runway with an air show going on at the same time. It's the only place in the world where you're going to see a Boeing 787 acting like a fighter jet. It's impressive to watch.
How did Dassault Systèmes highlight its relationship with Wichita State?
Dassault Systèmes rents an event space they call a chalet, a large space that overlooks the runway for the air show. Boeing has a chalet. Airbus has a chalet. Lockheed has a chalet – all of the large companies.
Right in the middle of the Airbus chalet was the thrust reverser that Wichita State, Airbus and Dassault Systèmes collaborated on. It was rewarding and significant to see the Airbus, Dassault Systèmes and Wichita State University logos together.
Everybody who came through the DS chalet saw what we can do at Wichita State.
We met with quite a few companies looking for a way to do business with the U.S.
We want them to do that in Wichita. That links directly with our vision and mission statement of being an economic driver. We want to be the economic driver for south central Kansas and Wichita.
How does Wichita State's focus on applied learning appeal to companies?
Just about every conversation I had with every company there was about one of the unique applied learning models Wichita State has and how we grow our workforce differently than other universities. That attracts a lot of interest from these companies looking at Wichita.
It's basically integrating the students into the company early. It's the three-year interview process. The students make money. They get their resume full. The company gets a low-cost workforce. It's really that win-win scenario.