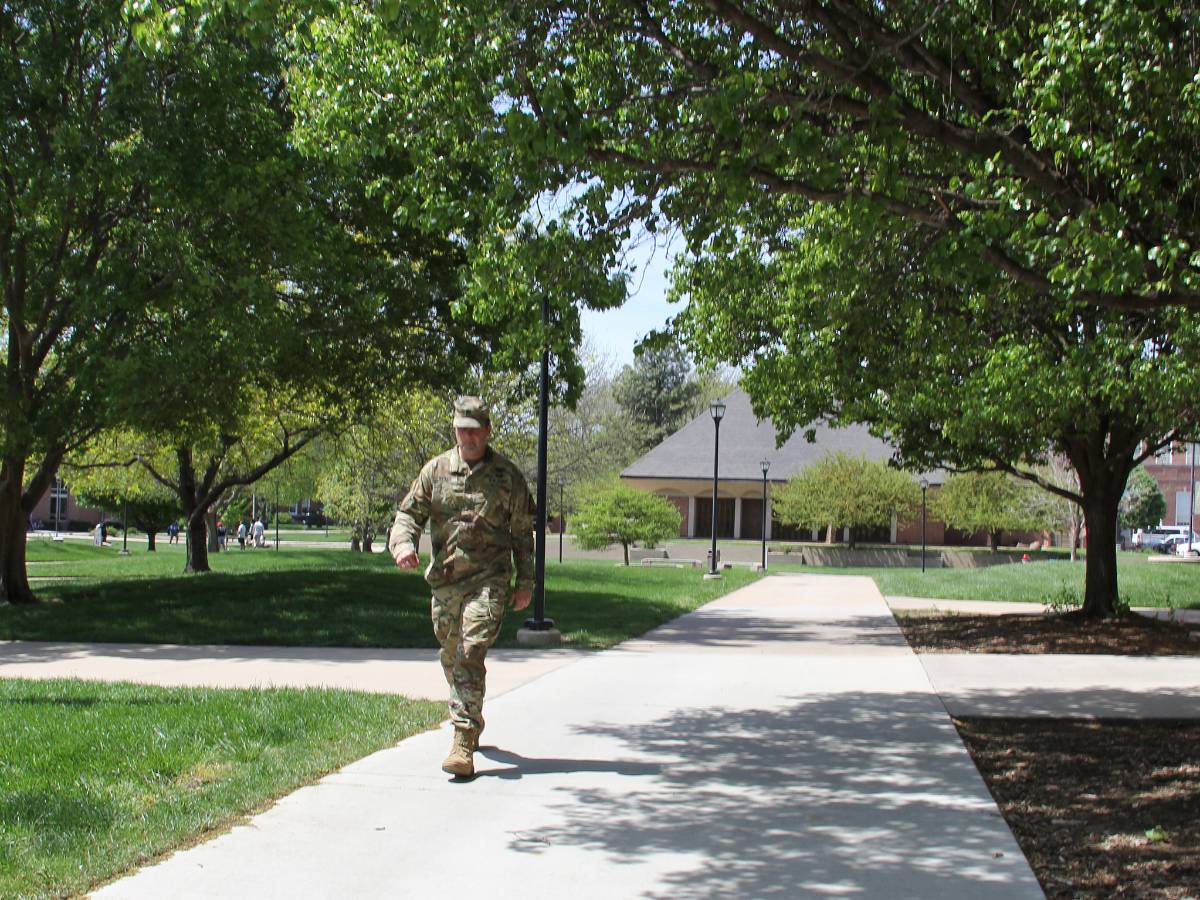 A new partnership between Wichita State University and McConnell Air Force Base will provide military personnel the opportunity to work toward their bachelor's degree while on base.
Starting in fall 2018, those with a military ID can take courses toward seven undergraduate degrees. Each military student has the option to utilize the Tuition Assistance program offered by McConnell's Education Office.
Military and veteran personnel are an underrepresented population, and this partnership diversifies what WSU is able to offer.
"We are looking forward to bringing WSU's programs directly to our Airmen," says Senior Master Sgt. Ian Evans, KC-46 Transition Office superintendent. "The opportunity for them to receive credit for the work they do every day will help them become more successful personally and professionally as they move forward in their careers."
Degree offerings include:
General Business
Management
Information Technology & Management Information Systems
Engineering Technology - Cybersecurity
Psychology
Sociology
Workplace Leadership and Applied Learning
The programs will be offered in concentrated 8-week courses and traditional length courses.
The partnership will create a pathway that brings continuous education options right to the students, removing the boundaries of what a traditional university education looks like.
"This creates a synergy between Wichita State University and the Air Force that will serve the needs of airmen and officers alike and allows WSU to service the United States Air Force community," says Eugene Potts, a political science junior and veteran student on campus.
Riley Jones, a business administration senior and on-campus veteran, says these courses will enhance students' military and civilian career progression and contribute to their success on and off duty.
"Pairing the ability to complete higher level education courses while still in service will provide service members with a distinct advantage for personal and professional development," Jones says.
To support the offering of courses on the base, WSU will hire a full-time educational specialist to provide academic, registration and eligibility information to McConnell prospective and current students.
Wichita State has a comprehensive and flexible military leave policy that respects the importance of service to the country while creating opportunities for educational achievement. This policy outlines processes for military students to continue their education for both short and long-term deployment periods.
---