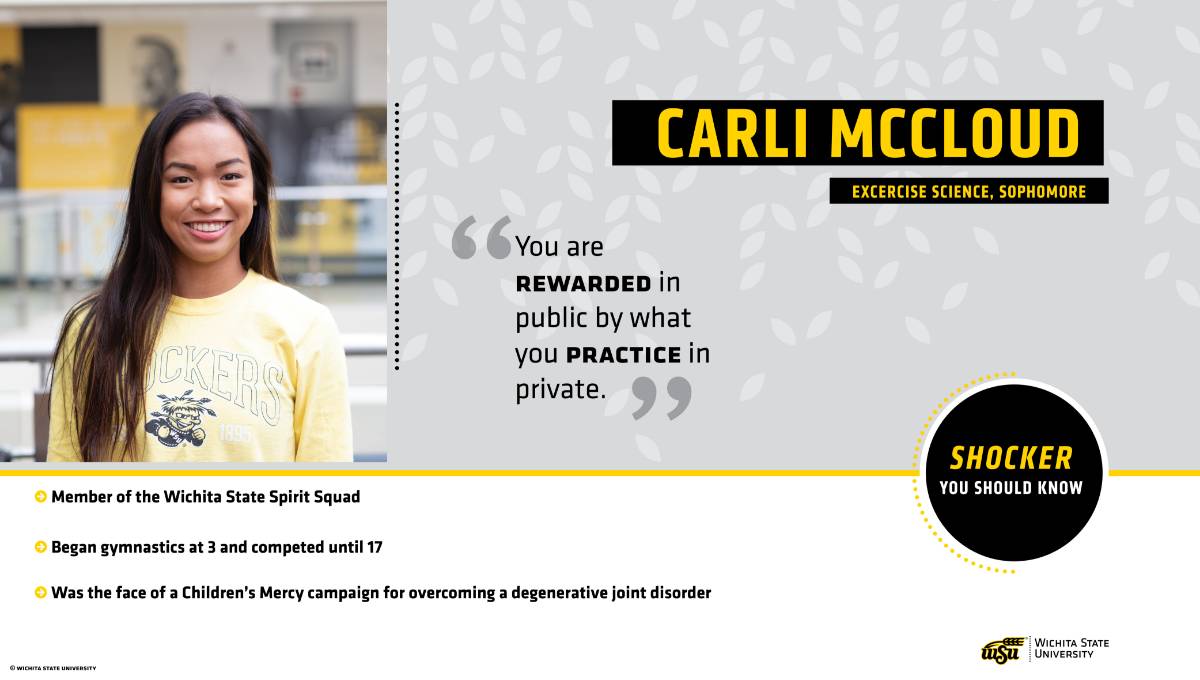 Carli McCloud, a sophomore majoring in exercise science, spent her childhood in the pursuit of athletic excellence. She was a high level gymnast, competing for a gym in Andover, Kansas, from 3 to 17.
But as good as she was, she struggled to overcome a problem outside of her control: a degenerative joint disorder. She was told by doctors that she would never be able to do gymnastics again.
Thankfully, surgery at Children's Mercy Hospital in Kansas City changed her course, allowing her to continue in the sports she loved. She even was chosen as a face of a Children's Mercy marketing campaign, highlighted on billboards and signs in Kansas.
Now Carli spends her time on the WSU Spirit Squad, continuing what she started as a young child.
---