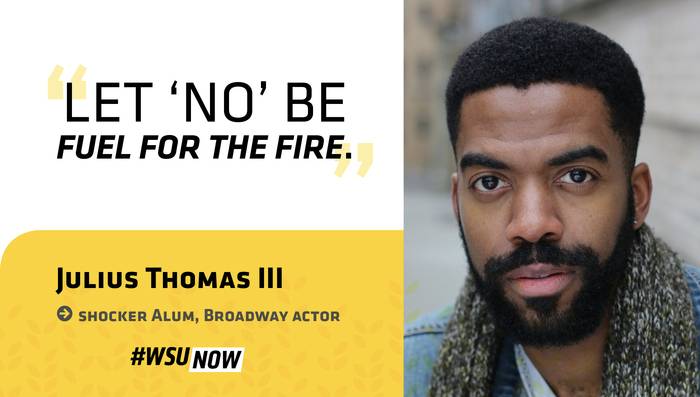 Julius Thomas III knew that the spotlight was always going to be bright. Where others feel pressure, he feels prosperity.
A WSU alumnus since 2005, Julius graduated with a Bachelor of Fine Arts in Music, Theatre and Dance.
Featured in many shows and productions, Julius has established himself as a proficient actor and performer with appearances in ABC's "Modern Family," "Sesame Street" and several other notable television series.
Currently, Julius is touring cross country with the Broadway hit show "Hamilton: The Musical." Julius is a prime example of turning dreams into reality, entertaining millions of people the Wheatshocker way.
---